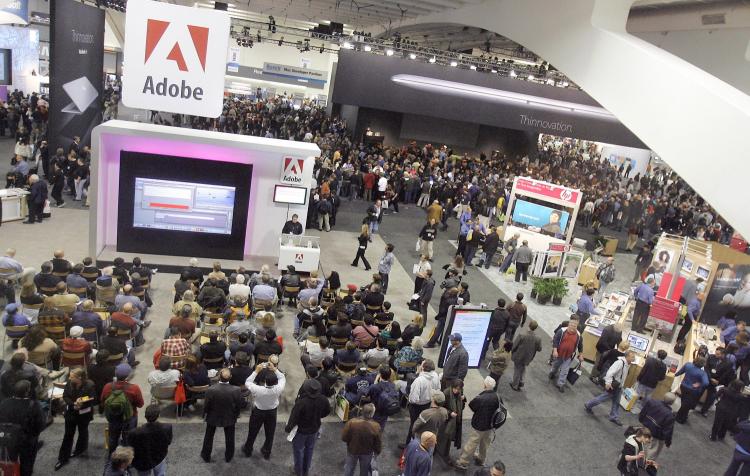 Apple Inc.'s iconic CEO surprised the world last month that today's Macworld Expo in San Francisco will be the company's last, and that he wouldn't attend. Apple's presentation on Tuesday will instead be handled by Apple Senior VP Phil Schiller.
The company initially provided no details for Jobs' absence, but on Monday, Apple finally offered more clues—his absence is indeed related to health. Jobs needed time to recuperate from "hormonal imbalance," according to a letter to company employees this week.
Nonetheless, this would be the first Macworld without Jobs since 1997. Software maker Adobe and accessories manufacturer Belkin also dropped out of the expo.
According to some analysts, Apple's decision to forego its annual tradition is a business one, as trade shows with the size and scope of Macworld typically cost companies millions of dollars. That amount of money can pay for a lot of Apple employees or renovate dozens of Apple Stores.
With Jobs out of the picture, few analysts and Apple bloggers are now expecting groundbreaking announcements from the company that brought us the ubiquitous iPhone and iPod.
Is Jobs slowly moving away from product development like Bill Gates at Microsoft Corp.? Hardly—the company confirmed on Monday that he would remain as CEO. His blue Levi's and black turtleneck is every bit as important to Apple's image as the iconic "i" in front of its product names.
By all estimates, Apple had a relatively successful holiday season. The company's iPhone and iPod products continue to sell well, and despite the economic downturn, Apple is one of a handful of companies expected to hold their ground in sales figures.
Here is a list of possible announcements bloggers and tech analysts expect—or hope—Apple to make at Macworld 2009, sans Jobs.
1. Launch date for Mac OS X 10.6 ("Snow Leopard"). Probably the most certain announcement Apple will make is the launch date for the next version of the operating system, dubbed "Snow Leopard." Selling software is a cash cow for tech companies, and given the popularity of its current iteration of Mac OS X ("Leopard"), its next release should also be a hit.
Another reason for Apple to unveil its new operating system is its rival Microsoft. At the Consumer Electronics show this week, many analysts expect Microsoft to release the first beta of its upcoming operating system, Windows 7. Like it or not, Apple still has Steve Ballmer to contend with in Redmond.
2. New MacBook Pro. Last fall, Apple announced new designs for its MacBook Pro laptop line, with one egregious omission—the 17 inch MacBook Pro. At the time, Apple purportedly ran into display and other technical issues with the larger version of the unibody laptop. We fully expect a 17-inch MacBook Pro to arrive on the shelves this month.
3. Bigger and cheaper iPhone. Bloggers have mentioned that Apple will definitely increase the memory on the iPhone—the question was when. Macworld is a great time to do it. Also, many experts expect a price drop on the older versions.
4. New Mac Mini. The Mac Mini hasn't had a design upgrade since its introduction, which has led some analysts to question its future. Some Web sites have leaked possible new specs for the diminutive computer—with a new Nvidia graphics chip.