Low levels of a carcinogenic substance were discovered in heartburn medication Zantac and its generic variants, according to the U.S. Food and Drug Administration (FDA) in a statement on Sept. 14.
The chemical NDMA, or N-Nitrosodimethylamine, has been linked to an increased risk in several different kinds of cancers.
The agency said it "has learned that some ranitidine medicines, including some products commonly known as the brand-name drug Zantac, contain" the impurity.
The chemical is found in generic versions of the Zantac that contain ranitidine, the agency said.
"When the agency identifies a problem, it takes appropriate action quickly to protect patients. The FDA is evaluating whether the low levels of NDMA in ranitidine pose a risk to patients. FDA will post that information when it is available," the statement read.
It's not clear where the NDMA contamination originated.
NDMA is the same chemical that triggered several recalls of heart and blood pressure medications over the past year or so.
Zantac hasn't yet been recalled over the finding.
"Patients should be able to trust that their medicines are as safe as they can be and that the benefits of taking them outweigh any risk to their health," the agency said.
"Although NDMA may cause harm in large amounts, the levels the FDA is finding in ranitidine from preliminary tests barely exceed amounts you might expect to find in common foods," the statement continued.
Prevacid, Nexium, Prilosec, and other heartburn drugs have different ingredients and aren't included in the FDA alert.
The U.S. Centers for Disease Control and Prevention said (pdf) that NDMA has been found in cured meats, tobacco smoke, fish, cosmetic products, and other items.
FDA Update
Several months ago, the FDA released a list of blood pressure medications that are safe to use, meaning they're free of nitrosamine.
On April 5, the agency posted a list of about 40 blood pressure and heart medicines where nitrosamine, which has been linked to cancer, is "not present."
The issue came to light in July 2018, when the FDA said it recalled several medicines with valsartan after impurities were found. Those medications were manufactured by a drugmaker in China.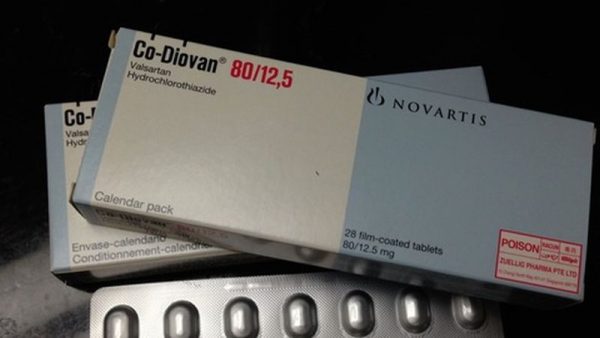 Since then, the FDA has "been working to thoroughly understand how this issue arose, how we could address and mitigate exposure to this unnecessary risk to patients, and what we could do to prevent these types of impurities from reoccurring in future medications," according to a press release on April 4.
The health agency's statement added that the presence of nitrosamines is "not acceptable" in drug products.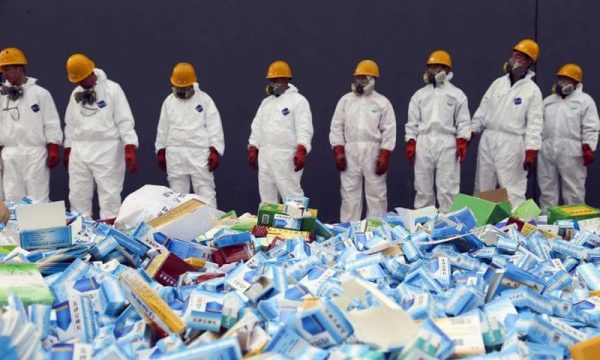 "We're also continuing to work with manufacturers to swiftly remove medications from the market if they contain a nitrosamine impurity at levels higher than the interim acceptable intake limits. Removing the affected medications from the market has led to shortages, and since then we've been working to mitigate and prevent shortages as often as possible," the agency also said.
Common nitrosamines include N,N-dimethylnitrosamine (NDMA), N,N-diethylnitrosamine (NDEA), 4-(methylnitrosamino)-1-(3-pyridyl)-1-butanone (NNK).
The list of 40 "safe" medications can be accessed via the FDA's website.
For drugs marked "not present," it means the FDA "has completed the comprehensive assessment noted above."