LOS ANGELES—Eight years ago, Mandy Madden Kelley touted Melrose Place as a quiet street where the most fashionable individuals would hang out, grab a cup of joe from Alfred's Coffee, and shop in some of the city's most luxurious boutiques. French and Italian designer stores line the street: Oscar de la Renta, Bottega Veneta, and The Row, to name a few.
It's a quaint street nestled next to multimillion-dollar homes, which gives it a softer touch than many of LA's bustling strip malls and high-end shopping locations like the storefronts on Rodeo Drive in Beverly Hills. Kelley—an immigrant from New Zealand—lives a short 10-minute walk from Melrose.
"It was such an Instagrammable place that everyone wanted to hang out and have business meetings in their spare time," Kelley told The Epoch Times.
"And it felt safe, you know, it felt fun, I was able to step out of my house, take my dog for a walk, grab a coffee down the street in the morning, come back, and go to the Farmer's Market on Sundays."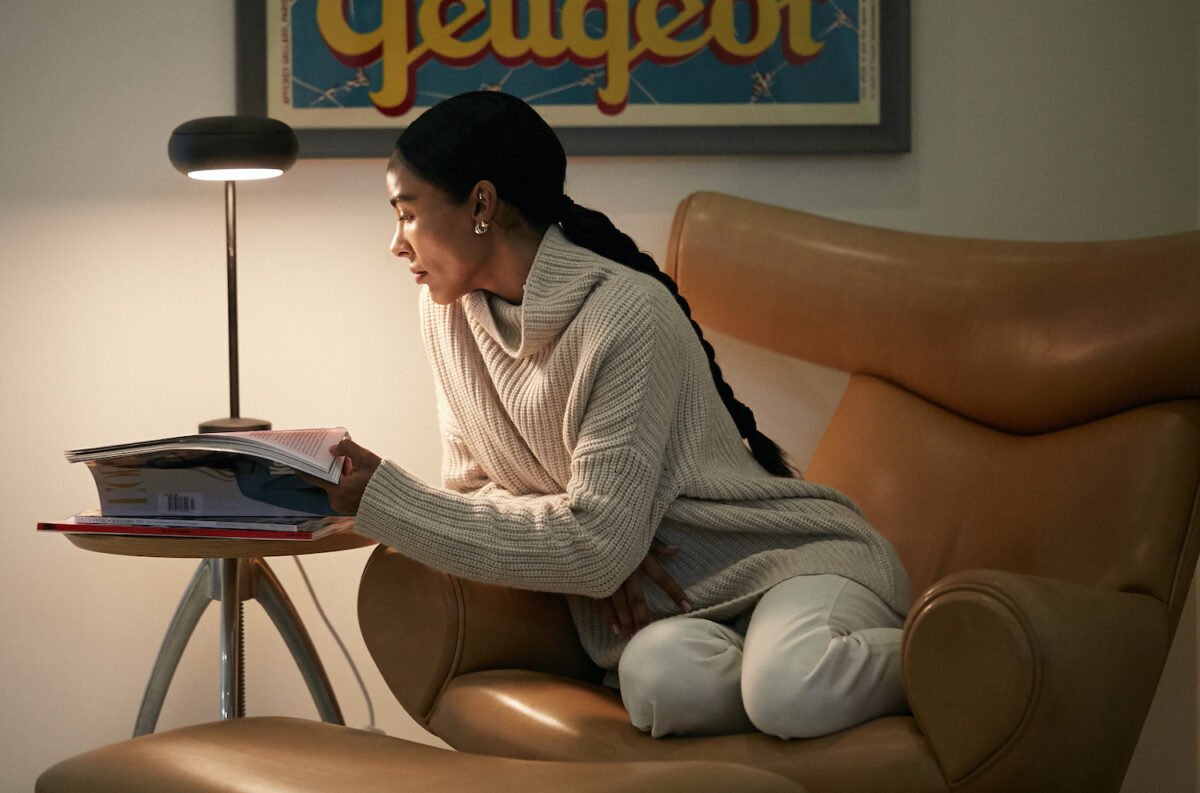 She aimed for not just the American Dream, but the Melrose Place dream. So she created an online personal lifestyle brand and high-end luxury pet boutique—raking in over 100,000 followers on Instagram.
She never would have imagined that her family would be victims of a crime wave nearly a decade later. But red flags did start to appear. Once a hidden empire in the Los Angeles fashion scene, many beloved storefronts on the street permanently went out of business during the pandemic. New businesses moved in.
"It's sad to see that it's such a contrast to what it is like right now," Kelley said. "All of the major retailers are leaving the district, and now we're getting [marijuana] stores such as Cookies, and it just replaced those prestigious brands and their locations. And because of that, the culture, the environment, has completely shifted."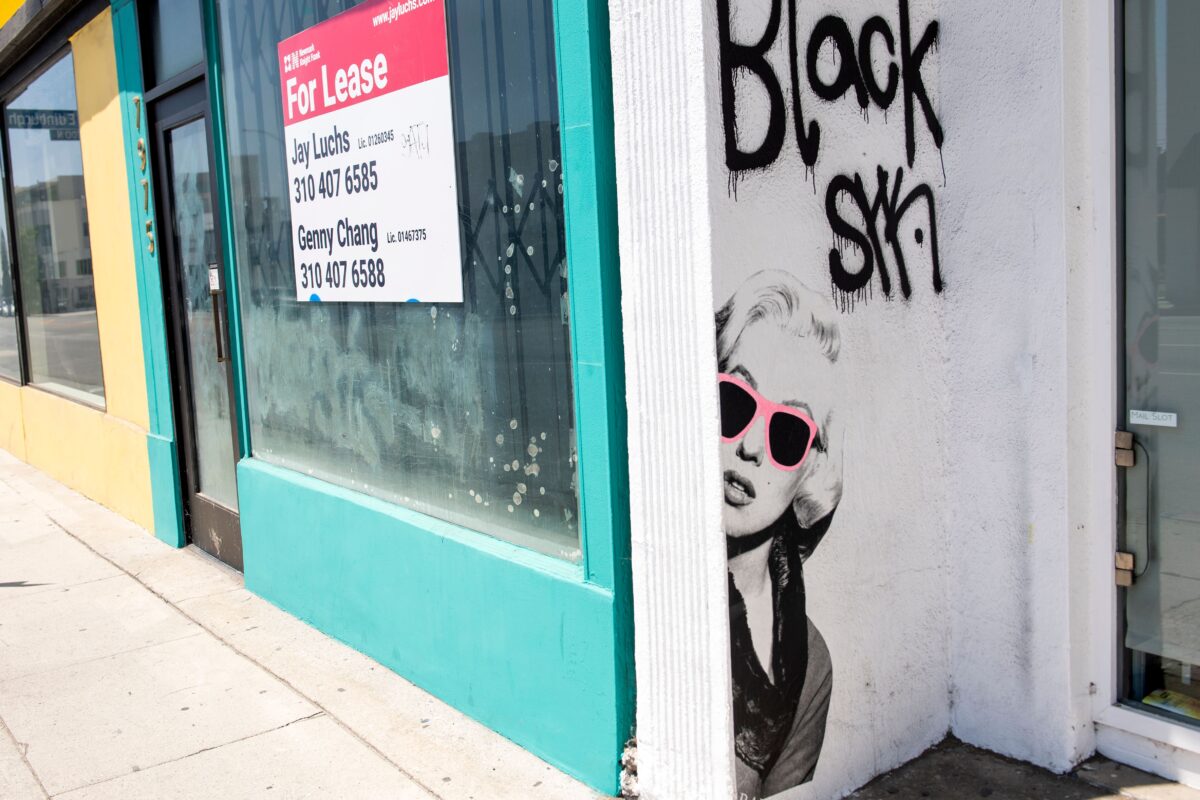 She said that during the pandemic, several houses on her street had been robbed. The house next to her has been robbed at least three times.
"Stolen appliances, $50,000 worth of you know, stoves and fridges in the middle of the night, and it happened multiple times during the pandemic," she said.
On Jan. 25, an intruder entered her guest house shortly after midnight and rummaged through her business documents, snapped photos of her paperwork, and attempted to log into her laptop. Her husband could see the burglar from their bedroom window and told her to call the police.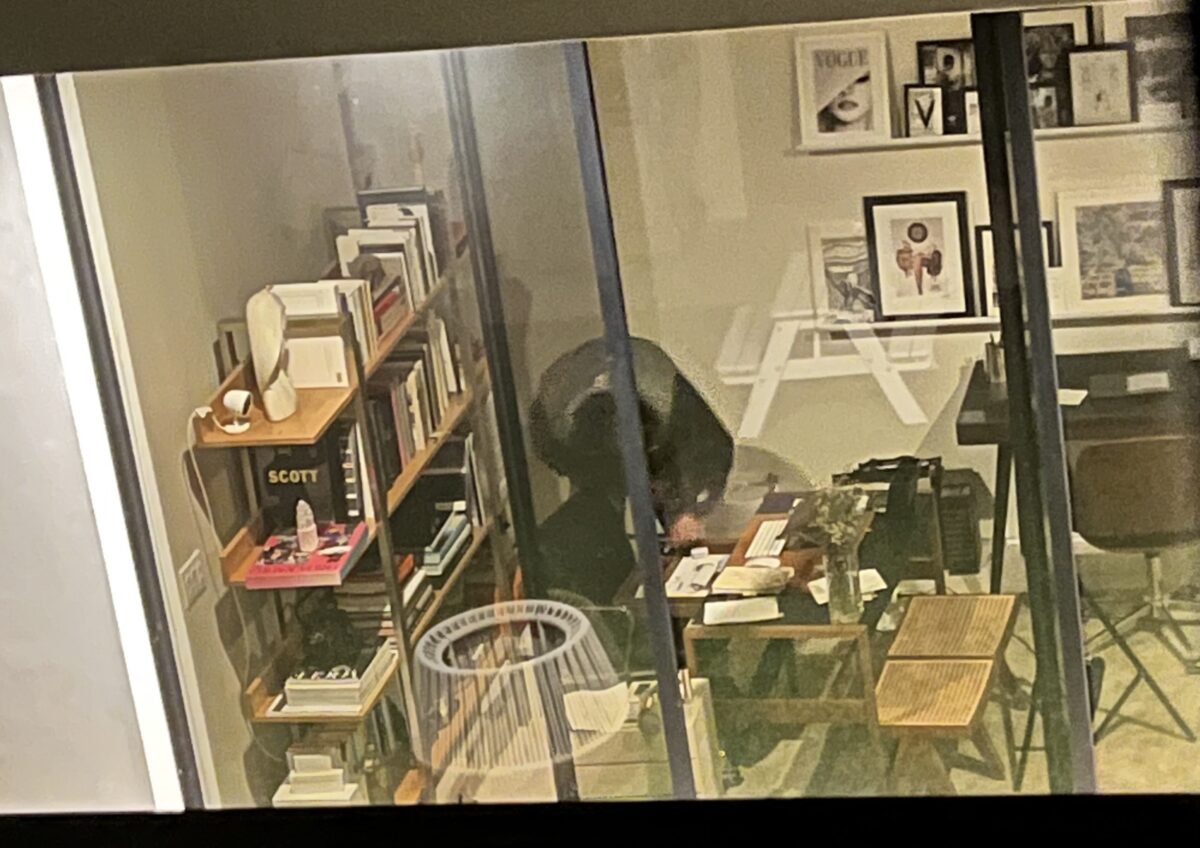 But the police took 20 minutes to come. A handful of officers arrived on the scene at 12:30 a.m. as the suspect fled out of the back gate. On Kelley's security footage, officers can be heard telling the suspect, "Put your hands up."
The Los Angeles Police Department (LAPD) told The Epoch Times that police report filings show they haven't caught the suspect.
"It really felt like the longest 20 minutes of my life and really felt like two hours, it was just so traumatizing to be so helpless," Kelley said. "To not be able to defend myself and just watch him go through some of my most private documents such as my tax documents, ripping papers out of my checkbook."
During the 20 minutes Kelley and her husband waited for police to arrive, her husband asked the 911 operator if he should confront the suspect with a machete they had in the house. The operator advised him to wait for the police.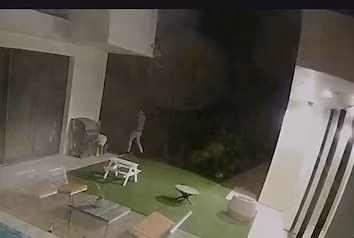 Officers who took the police report didn't take any surveillance footage of the suspect that they caught on their security camera, and they didn't swab her home for fingerprints, Kelley said. They also told her they were three houses down when they got the call.
A week went by without any follow-up from LAPD, and her calls were not returned, so she decided to contact local media.
Fortunately, the attention appeared to help prompt a response from the LAPD, as well as a follow-up visit by another officer. More information from the incident was documented, and police are still searching for the suspect.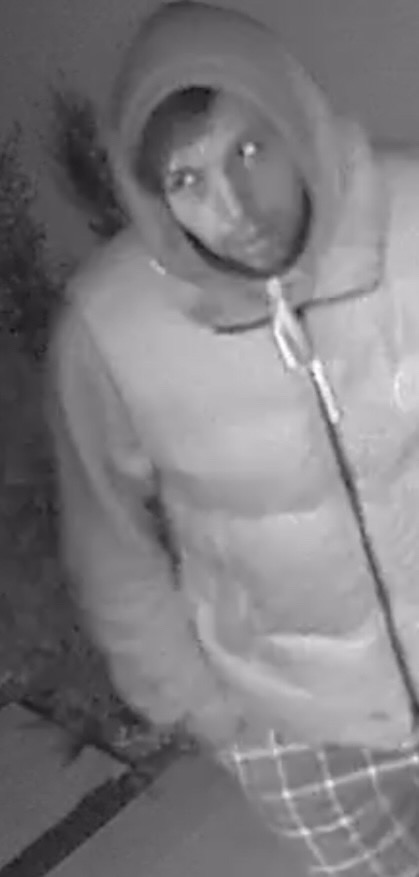 "I was really not blaming them. As a business owner myself, I know that everyone tries their best," she said.
"But of course, since now I am a U.S. citizen and I have a family here, I want to protect the community and I knew that if I hadn't spoken out about it, this will keep going."
After local reports with Kelley appeared on TV, more residents in her neighborhood reached out to tell her they had experienced burglaries, too.
"So, it allowed me to really speak up for my neighbors to be heard and try to make a difference so that we can really try to try to troubleshoot what happened and ensure it doesn't happen again," she said.
Los Angeles saw an increase in property-related crimes in 2021—according to an analysis by the Public Policy Institute of California—driven by car break-ins and auto thefts, which brought property crime numbers back to pre-pandemic levels.
The institute also found that of all reported property crimes in California in 2020, 63 percent were larceny thefts, 17 percent were burglaries, and 20 percent were auto thefts.
Over the last six months, some of LA's celebrities were even burglarized in their homes, according to the LAPD, with most of the suspects carrying firearms. The increase in home burglaries caused LAPD's Robbery-Homicide Division to post a community notice last November to warn residents to remain vigilant.
"Victims have been followed from such places like Melrose Avenue, the Jewelry District of Los Angeles, nightclubs, and high-end restaurants in Los Angeles. The target of these robberies has been expensive jewelry, including watches and necklaces, as well as expensive purses. Victims have also been targeted based on the type of vehicle they are driving," the alert read.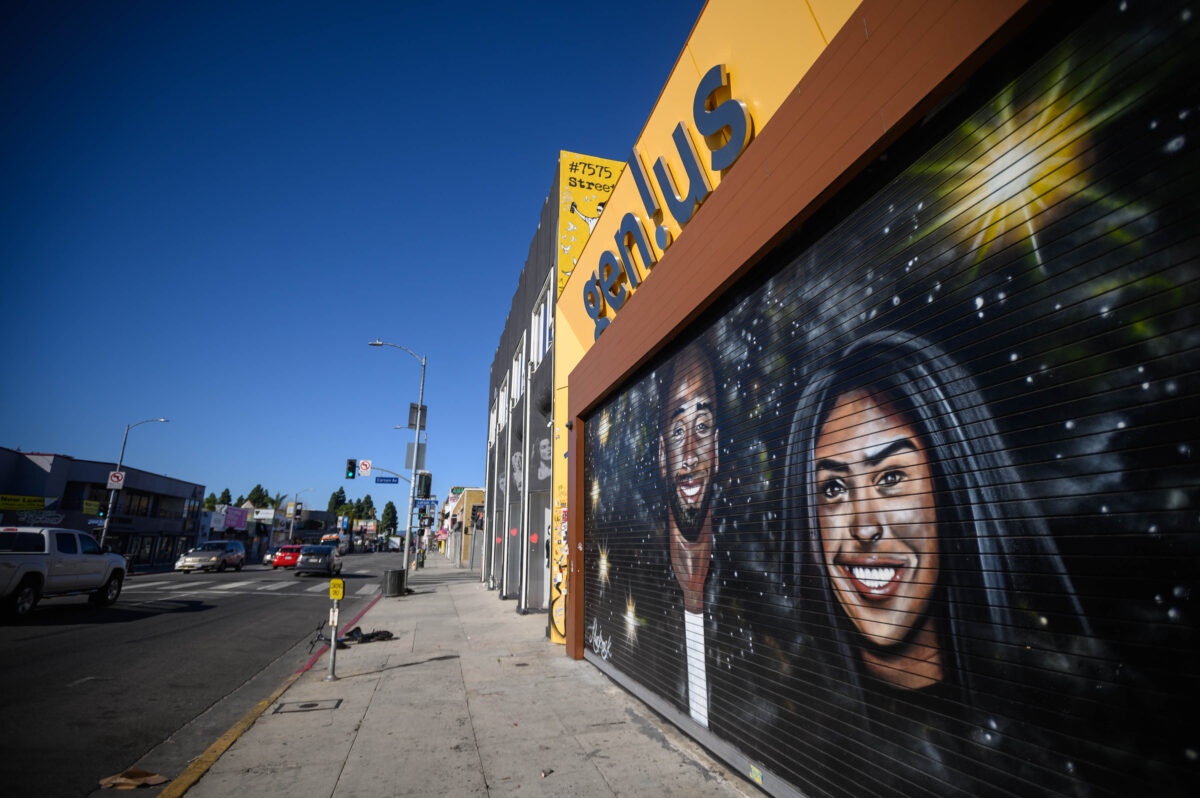 LAPD Chief Michel Moore also announced in November a new task force to address home robberies throughout the city, adding that the department hasn't seen violent ransacking "like this in decades."
As the Los Angeles mayoral election approaches later this year, Angelenos have expressed in polls that public safety remains a top concern for residents.