Mayor London Breed joined community members to hand out backpacks and school supplies to children as part of the Mayor's annual Backpack Giveaway program. This year's Backpack Giveaway was held at Holly Courts in San Francisco on August 16, 2018.
Holly Courts is an affordable family property and is part of BRIDGE Housing Corporation. During the event, Mayor Breed met with local community members and took time to take pictures with the people attending the event.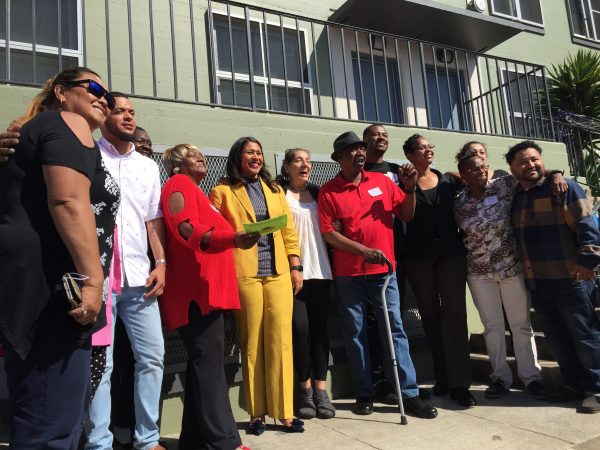 Mayor Breed also took the occasion to swear-in the new managers of the Holly Courts property, before handing out backpacks to the children.
"It's a great opportunity to meet the kids because they are our future," said Mayor Breed.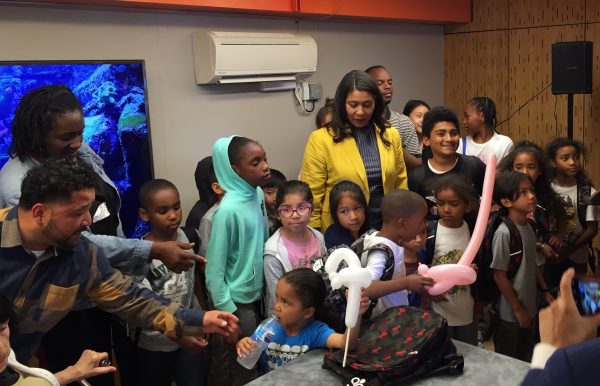 Each summer, backpacks are distributed to youth throughout San Francisco to encourage learning and education.
For the past 12 years, the Mayor's Office of Neighborhood Services has partnered with various city agencies, community organizations and local businesses to distribute backpacks to local students. Each backpack comes equipped with school supplies and information on local resources that will help prepare students for the school year.