IRVINE, Calif.—A longtime resident of Piñon Hills, Calif., Shannon Larison moved to Kentucky last March. She feels the middle class can't survive in California.
"House prices are astronomical," Larison told The Epoch Times. "Trying to raise a family there—we have five children—it was just too hard."
"We were originally going to retire to Kentucky when it was time to retire, and we said, 'You know what, let's do it now.' Within 30 days, we left."
She's part of a Facebook group called, Leaving California, which its administrators describe as "a group dedicated to helping people leave California for a better life, less traffic, lower taxes, less regulation, better education, lower cost of living."
California residents have been leaving the state at an increasing rate for the past several years, according to the Legislative Analyst's Office. Last year, California had the top domestic migration loss in the nation, with about 200,000 more people leaving the state than coming into it.
Of course, California is also the most populous state, so larger numbers are expected in its population statistics. But it's attracting residents from other states at the lowest rate in the nation, and losing more of them every year.
The high cost of housing has been a top reason for leaving, according to multiple polls in recent years, including a Sept. 2019 poll by the University of California–Berkeley Institute of Governmental Studies (Berkeley IGS). That poll found more than half of registered voters had considered leaving the state.
It also found more conservatives wanting to leave, citing the political climate in the blue state as the reason.
The Epoch Times spoke with several residents who left California last year to see their reasons and how they've fared in the move. They are all part of the Leaving California Facebook group.
Crime, Homelessness
"I think a lot of the [propositions] that have been put into place are not helping anything, between the crime rate and [homelessness]," said Starr Langella, a former lifelong resident of Laguna Niguel who moved to Texas last August. "Nobody's taking care of the homeless like they should be doing, which is causing more issues."
Proposition 47 is one such proposition that's been criticized for increasing crime. It passed on the Nov. 2014 ballot. The proposition, also known as the Reduced Penalties for Some Crimes Initiative, has been under scrutiny from police officers who say it prevents them from making arrests.
It defines theft under $950 as a misdemeanor, so most suspects will receive a ticket and be released following their court date, California Police Chiefs Association President Ronald Lawrence told The Epoch Times in January.
Keith John, a former marine and police officer in Orange County, moved to Idaho last September. He said Proposition 47 was making the state increasingly unsafe.
"The way the crime reform was going, like with Prop. 47, and just letting all these guys out of prison that had these huge mental health issues, you know it was getting dangerous," John told The Epoch Times. "I mean all the homelessness is just out of control. I don't know how they're ever going to get a handle on that."
"It's sad, you've got all these people out on the street with mental health issues that really need help, but they don't do anything about it," he said.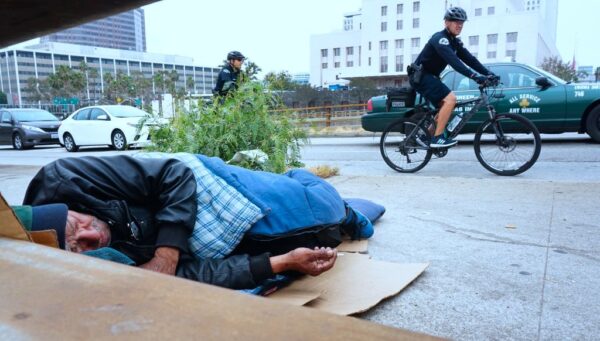 In 2018, the state had more than 115,000 homeless people. Orange County's homeless population jumped to 7,000 last year, up from 4,792 recorded in 2017.
Governor Gavin Newsom called the homelessness issue a "disgrace" in his State of the State Address on Feb. 12 and suggested doctors should be able to write prescriptions for housing like they do medicine. In his administration's budget plan at the start of the year, Newsom allocated $1 billion in taxpayer funds to combat homelessness.
Taxes, Housing
Langella said crime and homelessness were reasons for moving to Texas, but she also cited California's high property taxes as a reason for leaving.
California is one of the states with the highest property taxes, behind nine other states, at a cost of nearly $3,000 per year for the median value of a home, which is $384,200.
"We were starting to see decline in what Orange County was 30 years ago to where it's come now, with the [propositions] that have adjusted things—it's just more taxes, more taxes, more taxes. And we weren't getting anything out of it," she said.
California's state sales tax is the highest in the country, at 7.25 percent. Coupled with local sales taxes, which vary from city to city, that can rise to 10 percent.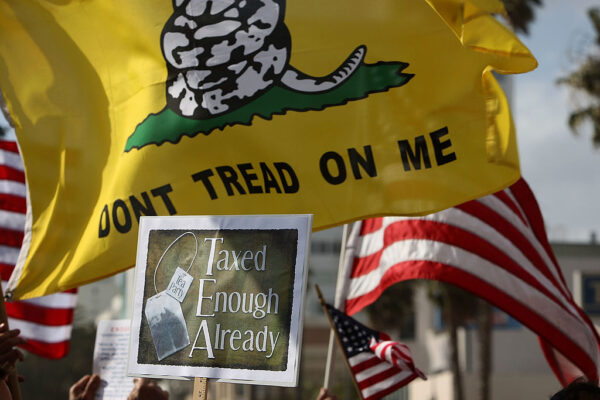 In the lead with state income taxes as well, California has 10 personal income-tax rates ranging from 0–13.3 percent, depending on how much a resident earns. Entrepreneurs may pay multiple additional business taxes.
Langella is married to a military veteran and has four kids. In Texas, they now have a 3,200-square-foot home and almost a half acre of property. They paid a third of the price they had paid for their home in California.
"Unfortunately it seems like the Democratic side doesn't have all the answers yet, so I think they need to work together as two parties to figure out a better option," Langella said. "I am not to the far left, I'm not to the far right. I'm right in the middle politically," she said.
John loves California and it took him five years of thinking about moving to finally make the move. He echoed Langella's sentiments.
"It was a great place to live in my 20s and it was a lot of fun and I had a good time, but I'm 41 now, and things change and I became a homeowner and you start to see all the regulation in California and how it just drains your bank account," John said. "It's such an overregulated state. The taxes are so high that the cost of living is insane. You're making $100,000 in California and you're barely living."
John said the state has "become unsustainable" and he doesn't know "how people in their 20s are going to be able to buy a house ever."
"Unless there's a complete 180 [degree change] on these policies, or the cost of housing drastically drops, I just don't see [residents staying]," John said. "I bought my house in Idaho for $500,000 with half an acre of land, and that's pricey for Idaho. But half a million dollars in California is going to buy you a condo in Lynwood, which is insane."
The Berkeley IGS poll last year found that 82 percent of young voters between 18–29 considered leaving the state due to the rising costs of housing.
'Farming Is Going to Die'
Former Loma Rica resident, September Day, moved to Kentucky last April with her husband and children.
Day said her husband, who worked for agricultural manufacturing company John Deere, was fearful about the future of farming in the state.
"He started coming home and saying, 'The farmers are talking about selling their land and leaving because of all the [carbon] laws and regulations,'" Day said. "They're having to upgrade all their tractors in order to run them in California, and he just said, 'I'm getting scared because I feel like the future of farming is going to die in California.'"
Day said she was on anxiety medication because of how stressful living in the state was. "It was just constantly feeling like, what's next?"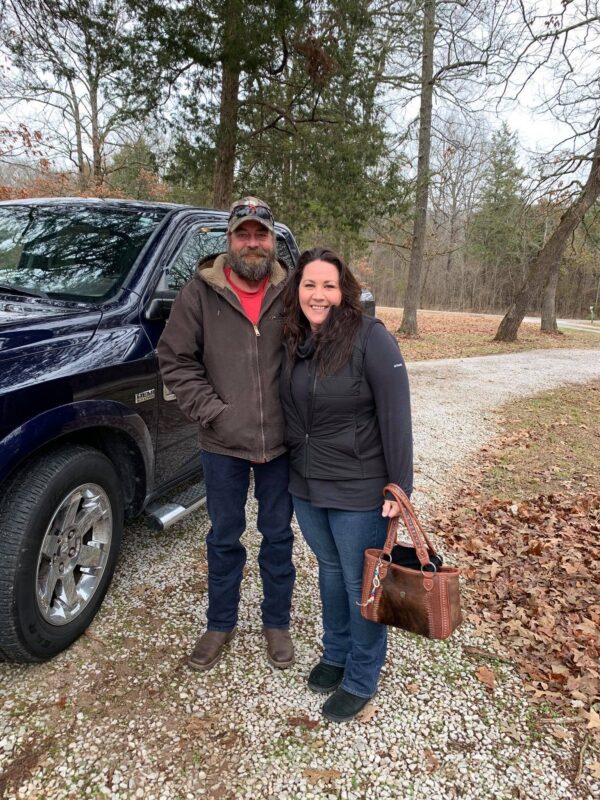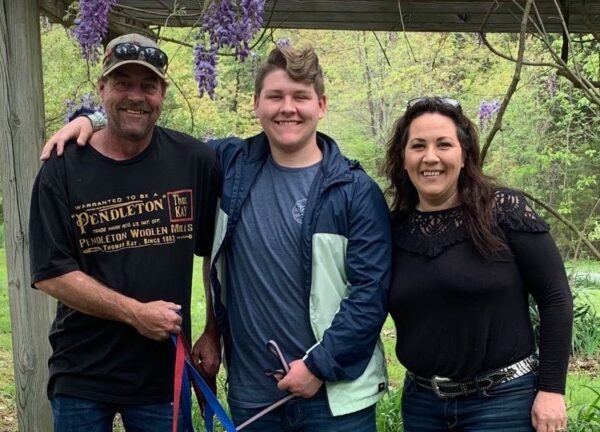 The Days had a small ranch. Some of their friends kept cattle on it periodically to "raise their babies and graze the land to keep the field grasses down because of high fire danger." They also raised chickens.
"Irrigating the pastures for cattle, the price just kept going up every season to be able to irrigate and keep our land green so we could try to mitigate any further fires," Day said. "When we first moved there, it was $200 a season to do that, and it was going to go up to $1,000 a season to do that this year. We couldn't afford to stay."
In Kentucky, she said, their quality of life has improved drastically. She said of California, "If you're a hard working middle-class person, you can't survive there."