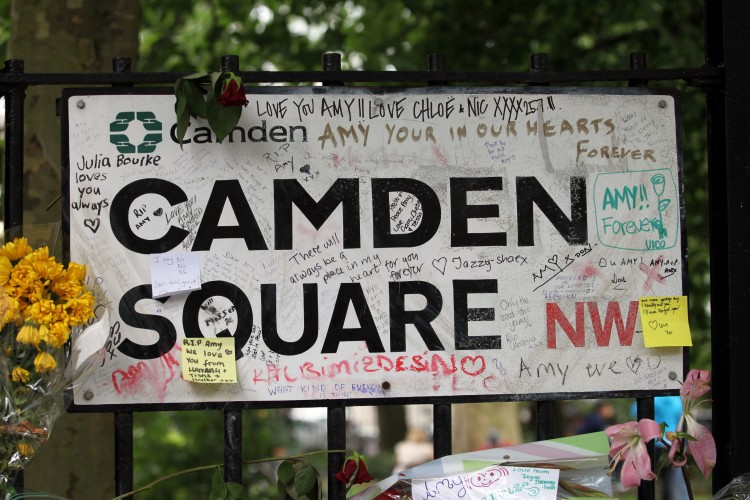 A life-size bronze statue of singer Amy Winehouse is planned for a music venue in north London.
Ms Winehouse's parents are in talks with the Roundhouse venue in Chalk Farm for a statue to be placed on the first-floor balcony.
The singer's last performance was at the Roundhouse shortly before she died in July last year, aged 27.
Amy's father, Mitch Winehouse, told the Camden New Journal: "It will be bronze, lifesize, and on the first-floor balcony next to the Roundhouse bar. What we'd like to have is Amy leaning over the balcony and looking, and perhaps pointing, towards Camden Town from Chalk Farm Road."
A spokesman for the Roundhouse told the Journal: "We have been in talks with Mitch Winehouse about this, and it's an idea we are entirely in support of. We are in the initial stages of the discussion process at the moment."
Jane Winehouse, Amy's stepmother, said that the statue wouldn't go up until 2013.
Ms Winehouse, who had a public battle with drink and drugs, was a well-known part of the Camden music scene.
Her parents said that they were "regrettably" selling her former Camden home, which is now on the market for £2.7 million.
Mr Winehouse told the Journal: "There have been people saying we're doing it to cash in, and that's not true at all. Its upkeep is costing a fortune, and that house is so full of love that it would be a shame for it to remain empty."
Follow John Smithies on Twitter @jdsmithies
The Epoch Times publishes in 35 countries and in 19 languages. Subscribe to our e-newsletter.