HONG KONG—The ICF Canoe Ocean Racing World Championships 2017, held in Hong Kong for the first time on Nov 18-19, attracted 220 top paddlers from 33 different countries to race in their respective categories. Starting from the scenic Clearwater Bay Second Beach till the finish at Stanley Main Beach on Hong Kong Island, coping with conditions ranging from fine weather to windy and tidal surges, paddlers who keep their persistence to reach the finish are actually all winners in their own life journey.
Retired Professor of Faculty of Medicine, CUHK, Andrew Van Hasselt said,
"This is a real adventure, I won't say dangerous, no, but you have to be aware of safety, all of the time."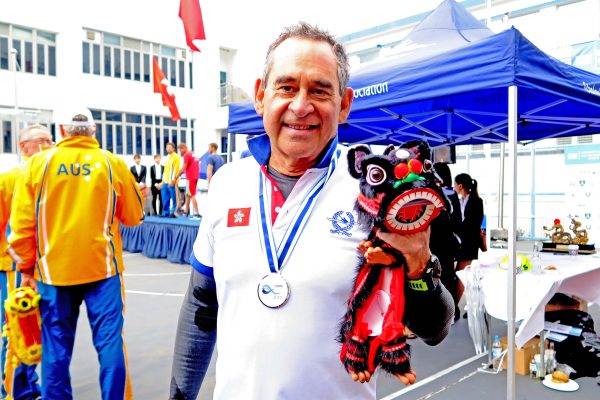 Representing Hong Kong. Andrew finished first runner-up in the Master Category (Aged 60 or above). He is a retired professor of the Department of Otorhinolaryngology, Head and Neck Surgery of the Faculty of Medicine, at the Chinese University of Hong Kong (CUHK). He is devoted to canoeing in his leisure time and has been for years. Born in South Africa, he moved to Hong Kong 34 years ago, Andrew treats Hong Kong as his second home. "I practice in Sai Kung. Really nice. Love the environment, love the sea and outdoors. It's really great.
"I think Hong Kong people should take part [in canoeing] because Hong Kong is ideal for this sport, with wonderful waters, wonderful resources." Andrew doesn't believe aging is an obstacle to his canoeing life. I am "More and more motivated. It's a fantastic sport" he said.
"Of course, it's difficult and a challenge, you have to have courage, you have to keep calm, you have to never panic. Big waves and winds of course. You fall over and you have to swim to get back. Yep, always" he added.
Australia the Biggest Winner
The Australia team was the biggest winner obtaining 17 medals in the two-day competition.
Mike Mills-Thom who won gold in the Master Category (Aged 50-54). said, "The biggest difference is we have lots of space, we can choose to paddle here and there, but here you have maybe 1 or 2 places to practice. So we are very lucky, we have 4000km of ocean beaches to practice, so it's kind of like our national sport". Australia is the biggest island on the globe, with 7.69 million square kilometers of land. Long coastlines and beaches with varying geological environments adding up to make Australia a wonderful place for water sports.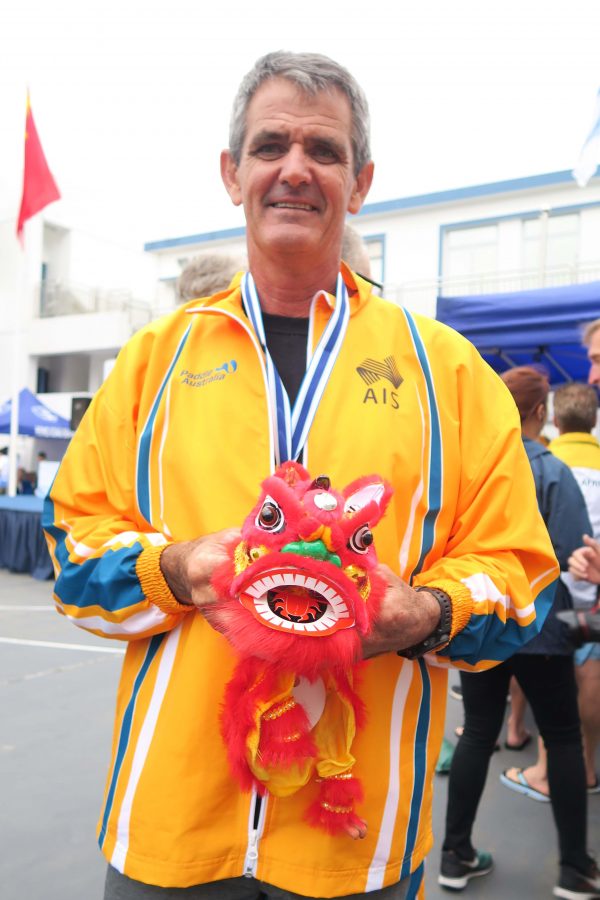 "I am happy racing in the ocean since 12, so for a long time. Now I'm 54." Mike said. "It really makes you feel free, because a lot of the time you are a long way out in the ocean, it's a very natural, fun feeling.
Cory Hill, has competed in Hong Kong six times, won the world champion title for the second time, said "I came into it [the championships] thinking I was paddling well but to achieve that dream is awesome.
"Every time is completely different and it's amazing. I love this kind of sport. It was very tricky out there today, there was a lot of wind and swell out there, a lot of boats coming through and a lot of things to contend with".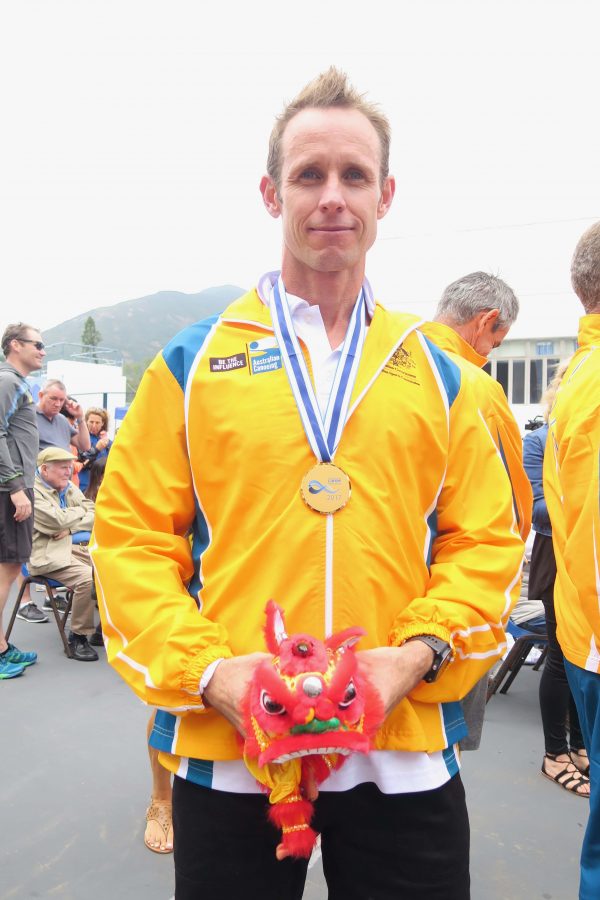 Tim Fitzsimmons, winner of Master Category (Aged 40 -44), said. "It's such a beautiful thing you are out on the water, get to travel and have such fantastic table mates around the world, [I] really enjoy it."
Paddlers from South Africa: Canoeing is part of my life
Canoeing is part of my life said John Rice a 22 year old from South Africa "Well, I think it has become a part of my life now, so I can't not find it attractive. "My brother is involved, my family is involved and I just can't just stay at home, so I love it". This is his third time taking part in the world championship. In his first race in 2013, he received a gold medal in U18 category. He got a silver medal in U23 category in 2015 and this time he got a gold medal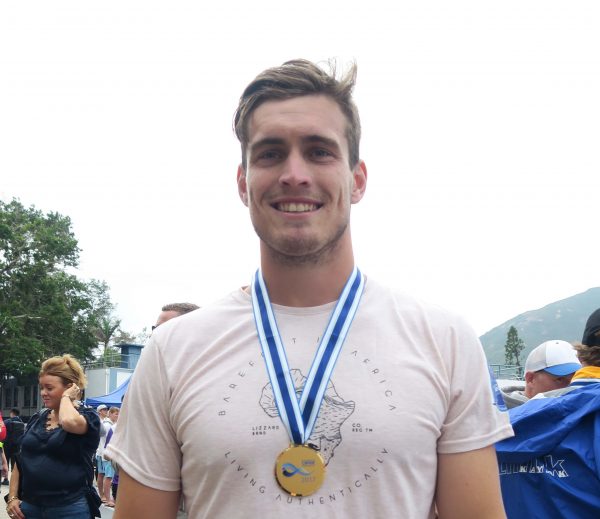 The Women's Open World Champion 2017 title was won by Hayley Nixon from South Africa. She has been in her country's national team as a rowing athlete for over 10 years. Later on, she became a canoeist in 2013. We have been racing a lot, all around the world this year but it was just a build up to this one. She loves canoeing and is glad to obtain the world champion title "I feel amazing I think I started crying", Hayley said.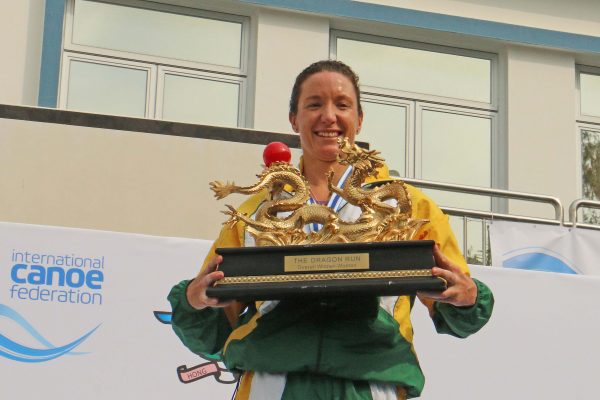 All the competitors were very positive about the sport and the conditions in Hong Kong, they love being out on the ocean and enjoy the challenges the sport brings.