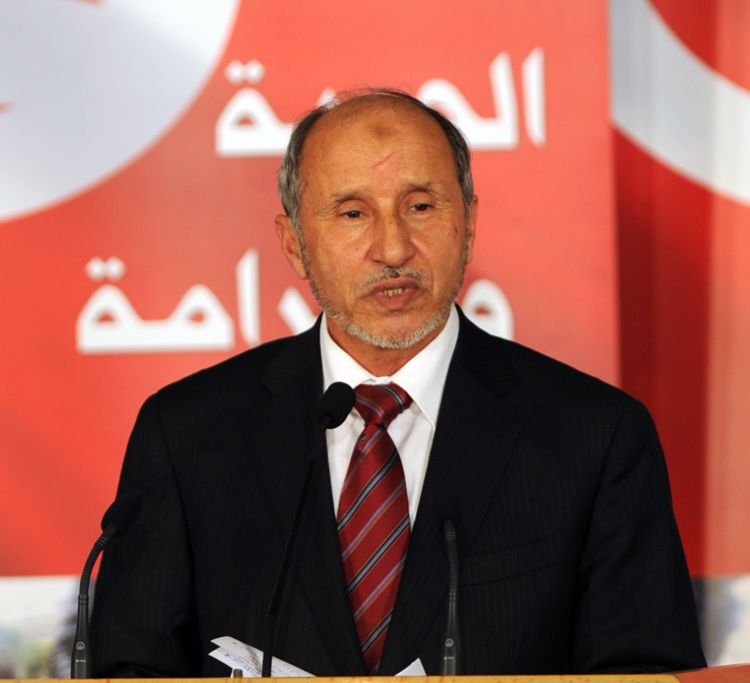 Libyan Prime Minister Mustapha Abdul Jalil said on Wednesday that his government will do nearly anything to stop tribal leaders in the east of the country from taking steps to create a semi-autonomous region.
Jalil said Libya would even act "with force" to prevent Libya from being divided, reported Al-Jazeera television. "We are not prepared to divide Libya," he said after eastern leaders declared semi-autonomy at a meeting in Benghazi on Tuesday.
"They should know that there are infiltrators and remnants of [Moammar] Gadhafi's regime trying to exploit them now, and we are ready to deter them, even with force," Jalil added.
Tribal and political leaders want to create the semi-autonomous region of Cyrenaica with its own government, parliament, police force, and court system while leaving the federal National Transitional Council (NTC) to deal with international affairs.
"Some Arab nations, unfortunately, have supported and encouraged this to happen," Jalil said, without indicating which nations are involved, according to the broadcaster. "These nations are funding this kind of unacceptable strife … What happened today is the beginning of a conspiracy against Libya and Libyans."
Leaders in Cyrenaica, however, have argued that the oil-rich region has been marginalized and neglected for decades under Gadhafi, whose regime was toppled last October. Before that, monarch Idris Senussi had divided Libya up into three separate semi-autonomous states.
Tuesday's conference in Benghazi named Ahmed al-Senussi, a relative of the former monarch and a former political prisoner under Gadhafi's rule, the leader of the Cyrenaica Transitional Council, reported Al-Arabiya television.
In its declaration, the Cyrenaica Provincial Council will "administer the affairs of the province and protect the rights of its people," the station reported. The NTC, it added, will serve as Libya's "symbol of unity and its legitimate representative in international arenas."
Cyrenaica would stretch from the city of Sirte, located around a third of the way across Libya, to the Egyptian border.