Lenovo, Chinese Computer Giant, Sued For Patent Infringement
March 29, 2011 8:12 pm Last Updated: April 4, 2011 12:19 pm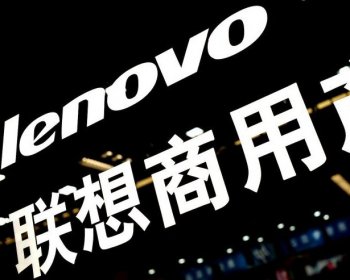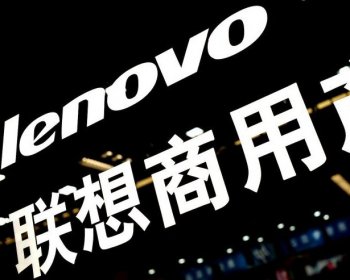 Kenny Doyle was out on a routine sales call in southern California when he noticed something odd in the corner. The customer he was visiting had just purchased new computers for the office, and the packaging was in the trash heap.
"Something caught my eye," he says, as he looked at the plastic cushions used to protect the computers when they're inside the cardboard boxes. "It was a different color and it looked different to me," he said. "They were Lenovo boxes."
The plastic cushions he removed seemed almost identical—except that "they had just cut the top off"—to those made by the company that Doyle works for, Reflex Packaging. And they came with one of Reflex's main customers, Lenovo. But they weren't made by Reflex.
Similar incidents began occurring around Forrest Smith, general manager of the firm and inventor of the packaging patent. People he knew who had just purchased a Lenovo PC would email him asking "When did you start making your parts in green?"
He hadn't.
And now he is suing Lenovo—China's largest personal computer manufacturer, and fourth largest in the world (its income was $16.6 billion in 2010)—for stealing his design.
When he saw the pictures, "I thought, 'Great, they took our product and made some modifications to it and started producing it,'" he said in a telephone interview. "There was no doubt in my mind, as the inventor, that this was clearly a copied product," he said.
He forwarded the photos to a patent agent, who agreed. Then he got a lawyer and started talking to Lenovo.
Lawsuit Filed

Reflex Packaging designs and produces thermoformed cushions for packaging fragile goods, like computers and hard drives. Thermoforming is a process that uses heat and pressure to make plastics; Smith uses recycled plastics, and Lenovo has won environmental awards for using his products.
For around 30 years the primary means of shipping computer parts had been foam. "We were the first to take a thermoform part and make a cushion that was able to function," Smith said.
Reflex had been "grandfathered" into Lenovo's supply chain when the Chinese company came out of nowhere to buy IBM's computer division for US$1.75 billion in 2005.
Business was coasting along comfortably, at the rate of 5-10 thousand systems per week, with Reflex supplying the patented cushions—until around 2008, Smith recalls.
Every year, typically, computer companies spruce up their product ranges. With new designs comes the need for new cushions to protect them when shipping. Usually Smith talks with Lenovo personnel about the fresh specs.
But in 2008 the conversation went slightly differently. Lenovo wanted Reflex to remove its name and patent number from the products.
Smith didn't consent to the second part, "so they stopped doing business with us and started their own version," he says. Reflex's business with the computer giant in China has essentially "been eliminated."
He believes that Lenovo simply took his patent to a thermoform manufacturer in China and got them to make something very similar.
A year later Lenovo was shipping its products to the U.S. using stolen intellectual property, Smith says.
The case was filed with the California Northern District Court in March 2010, after discussions broke down. The local Orange County Register reported on the story.
Read More…Outrage