A leaked internal ISIS document sheds new light on how the terror group has gone about setting up a caliphate in Iraq and Syria.
The manual outlines how the terrorists are attempting to build their own religious country, or caliphate, complete with government departments, a treasury, and an economic program for self-sufficiency.
The manual was written last year and "lays bare Isis's state-building aspirations and the ways in which it has managed to set itself apart as the richest and most destabilizing jihadi group of the past 50 years," according to the Guardian, which obtained the document.
"Together with other documents obtained by the Guardian, it builds up a picture of a group that, although sworn to a founding principle of brutal violence, is equally set on more mundane matters such as health, education, commerce, communications and jobs. In short, it is building a state."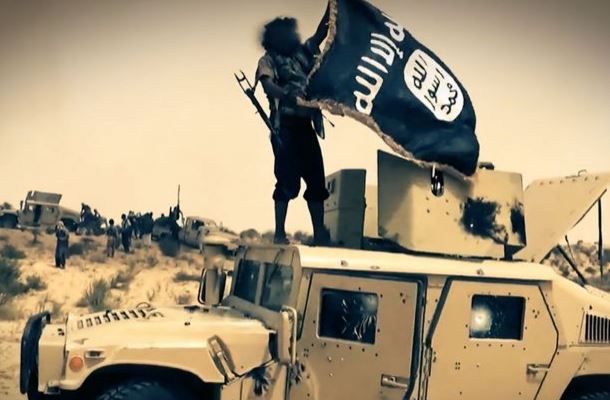 ISIS, also known as the Islamic State, ISIL, and Daesh, has increasingly jumped onto the world's stage with a series of terrorist attacks–including the recent shootings and bombings in Paris–as well as growing activity in the Middle East as it battles enemies in both Iraq and Syria.
The leaked document was written shortly after the group's leader, Abu Bakr al-Baghdadi, declared a "caliphate" in the terrority the organization controls in both countries.
It details how ISIS was going to build separate training camps for regular troops and veteran fighters, and recommended a department solely for administering the military camps.
The document also reveals that ISIS includes in its members children, and trains them to fight. Children, it says, will be receive "training on bearing light arms" and "outstanding individuals" will be "selected from them for security portfolio assignments, including checkpoints, patrols."
The picture of the terror group came from the document as well other texts provided by academic researcher Aymenn al-Tamimi through sources. 
Tamimi said the playbook, along with a further 300 ISIS documents he has obtained over the past year, shows that the primary goal of ISIS it to build its own country rooted in fundamentalist theology. 
"[Isis] is a project that strives to govern. It's not just a case of their sole end being endless battle," he said.
Gen. Stanley McChrystal, who is retired but led military units against the ISIS predecessor as recently as 2008, said the document should be taken seriously.
"If it is indeed genuine, it is fascinating and should be read by everyone–particularly policymakers in the West. If the west sees ISIS as an almost stereotypical band of psychopathic killers, we risk dramatically underestimating them," he said.
"It's not a big departure from the works of Mao, the practices of the Viet Minh in Indochina, or other movements for whom high-profile actions were really just the tip of a far more nuanced iceberg of organizing activity."