A Las Vegas mother has been charged with murdering her 2-year-old daughter by drowning her in the bathtub, according to police.
Linette Boedicker, 44, phoned 911  herself at around 3 p.m. on May 11 to say that her daughter was drowned in the bathtub, according to a statement (pdf) from the Las Vegas Metropolitan Police Department.
"Arriving officers located an unresponsive child floating in a bathtub," said the statement. "The officers took the child out of the bathtub and started to perform CPR. Medical personnel transported the child to UMC trauma where she was pronounced deceased. "
Investigators determined that the girl had been put in the bathtub by her mother, according to the police statement.
"Warrichaiet held the child under the water until she stopped breathing and then called 911. A dispatcher advised Warrichaiet to take the child out of the water and perform CPR, but she refused. "
Boedicker, who also goes by the surname of Warrichaiet,  has been charged with open murder, according to jail records.
The dispatcher quickly became concerned when Boedicker ignored her instructions, reported KTNV.
Police arrived at the house within five minutes, said Ray Spencer, head of the local homicide division, according to KTNV.
But when they got there, Boedicker took her time answering the door, he said.
"Disturbing is an understatement," Spencer said. "I have officers out here who are shaken up. We have a 2-year-old that was senseless murdered," he said.
According to the Las Vegas Review Journal, police indicated it was unclear whether the girl was alive at the time her mother called 911.
"She did not pull the child out of the bathtub. That we do know," Spencer told the newspaper.
A neighbor, who didn't want to be identified, told KTNV they watched Boedicker being taken into custody.
"She had no remorse, remorse of like, 'My baby's dead, my baby's not here,'" the neighbor said.
Police told the Journal that they had been called to the same apartment unit—on North Walnut Road—for a domestic disturbance in the morning of the same day.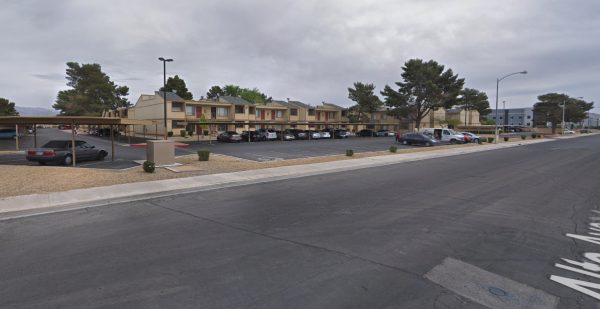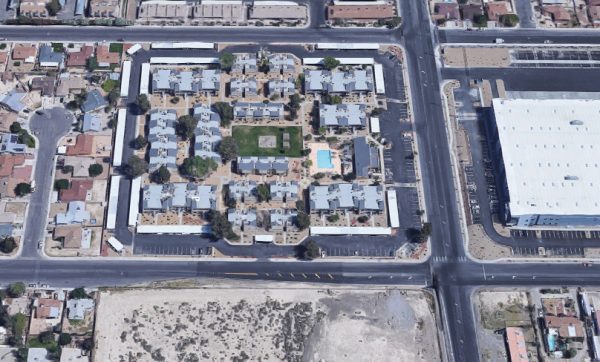 The girl's identity and cause of death will be released by the county coroner at a later date, according to police.
Boedicker is being held in Clark County Detention Center, and is due in court on May 14.
Boedicker has currently been charged with open murder, which gives prosecutors the opportunity to narrow the charges at a later date to one of three charges: first-degree murder, second-degree murder, and the lesser-used category of voluntary and involuntary manslaughter.
Nevada is a death penalty state.
Child Abuse
An estimated 674,000 children were determined to be victims of maltreatment in 2017, according to the Department of Health & Human Services' Administration for Children and Families. Of the victims, about 75 percent were neglected, 18 percent were physically abused, and 9 percent were sexually abused. Nationwide, an estimated 1,720 children died from abuse and neglect, a decline from the 1,750 children who died from the same in the previous year.
Of the abused children, 25 percent were younger than 1 year old. Another 52 percent were between 1 year old and 5 years old. The children who were killed by abuse or neglect were also overwhelmingly young, with about half of the fatalities being younger than 1 year old. Boys made up 58 percent of the deaths.
Perpetrators of abuse or neglect are most often in the 25 to 34 age range. More than four-fifths (83.4 percent) of the perpetrators were between 18 and 44 years old. Perpetrators were more likely to be female.
If you suspect a child is being abused or neglected, contact your local child protective services office or law enforcement agency so officials can investigate and assess the situation. Most states have a number to call to report abuse or neglect.
To find out where to call, consult the State Child Abuse and Neglect Reporting Numbers website. The Childhelp organization can also provide crisis assistance and other counseling and referral services. Contact them at 1-800-4-A-CHILD (1-800-422-4453).
"Every year more than 3.6 million referrals are made to child protection agencies involving more than 6.6 million children (a referral can include multiple children)," according to Childhelp.