Lara Logan Boyfriend Scandal and Work Ethic Might Put Her CBS Job on The Line
May 6, 2014 5:00 pm Last Updated: May 6, 2014 5:00 pm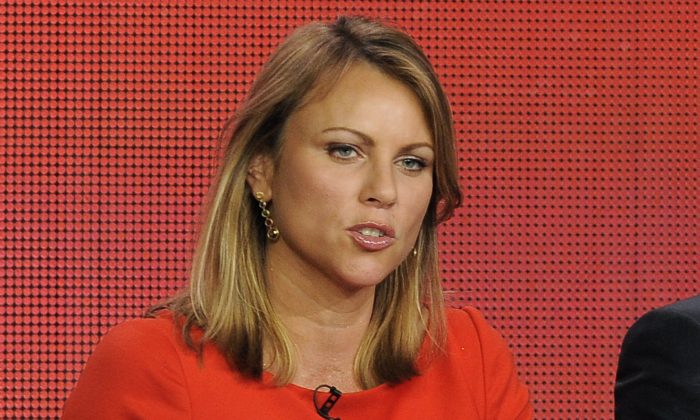 Lara Logan, 43, a South African chief foreign correspondent for the US version of "60 Minutes," may lose her job after the scandal about her boyfriend and testimonies from her work colleagues have labeled her as "dangerous" to work with. 
It all started with the widely-reported incident in Cairo's Tahrir Square where Logan said she was brutally raped by the crowd. Logan told "60 Minutes" that in February 2011, a mob of people celebrating the fall of the former Egyptian president Hosni Mubarak, beat her with sticks and "raped" her with their hands. 
"I think my shirt, my sweater was torn off completely," she said, according to news.com.au. 
The news of Logan's then boyfriend, Australian journalist Michael Ware, catching her with another man also garnered a lot of media attention. A team of former British soldiers who were Logan's security reportedly lead Ware to the location, and then Logan had them fired, wrote New York magazine via news.com.au. 
The man Logan cheated with was Joe Burkett, a government contractor in Baghdad with a company that did PR for the military. Logan is now married to Burkett. 
Another instance where one of her security guards were shot during a trip to Pakistan, made the London team at CBS speak out against her. 
"They thought she was dangerous and she was going to get somebody killed," said an unidentified CBS executive in the article.
The article also called her overaggressive, reckless, and a risk-taking adrenaline junkie. 
Logan's future at CBS is still unclear.
"Logan may, or may not, return in the fall season," New York magazine wrote, according to Daily News. The National Inquirer wrote that CNN is "eager to make Lara the newsmaker a part of their news team."