House Speaker Kevin McCarthy (R-Calif.) on Tuesday explained why he doesn't want Reps. Adam Schiff (D-Calif.) and Eric Swalwell (D-Calif.) on the House Intelligence Committee, pushing back against claims of a double standard.
"I'm gonna be very clear with you," McCarthy told reporters. "The Intel Committee is different. You know why? Because what happens in the Intel Committee, you don't know. What happens in the Intel committee, other secrets going on in the world, other members of Congress don't know."
When Schiff chaired the House Intelligence panel, he used "his power as a chairman and lied to the American public," McCarthy added. Schiff, he said, is free to serve on other committees.
Referring to a late 2019 Department of Justice Inspector General's report, the speaker said that "when Devin Nunes put out a memo, [Schiff] said it was false. When we had a laptop, he used it before an election to [play] politics and say that it was false and said it was the Russians when he knew different, when he knew the intel."
"He used his position as chairman, knowing he has information the rest of America does not, and lied to the American public," McCarthy contended.
The speaker then invoked House Democrats' push in 2021 to remove several Republicans from committees, including Rep. Marjorie Taylor Greene (R-Ga.)'s removal from her assignments in February of that year. Months later, in November 2021, Rep. Paul Gosar (R-Ariz.) was censured and removed from his committee assignments after he posted an anime video that featured Rep. Alexandria Ocasio-Cortez (D-N.Y.) and President Joe Biden to social media.
"But I will not be like Democrats and play politics with these where they removed Republicans from committees and all committees," McCarthy added. "So, yes, he can serve on a committee, but he will not serve on Intel because it goes to the national security of America and I will always put them first."
McCarthy's answer was in response to a question about allowing Rep. George Santos (R-N.Y.), who has faced allegations that he fabricated parts of his past and work experience, on House committees. Santos is not going to serve on the Intelligence Committee, McCarthy said.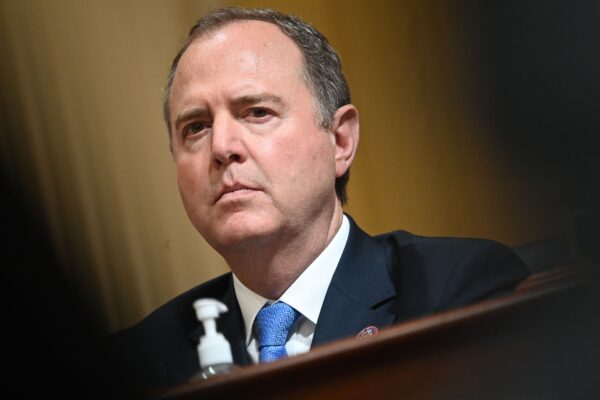 In response to being removed from the panel, Schiff has gone on the offensive against McCarthy. Meanwhile, reports indicate that the congressman is using the move to solicit donations from supporters via email blasts.
"Kevin McCarthy just kicked me and [Swalwell] off the Intelligence Committee," he wrote on Twitter. "This is petty, political payback for investigating Donald Trump. If he thinks this will stop me, he will soon find out just how wrong he is. I will always defend our democracy."
Earlier in the week, Schiff asserted that his removal "will damage the committee's independence," adding that McCarthy "is doing grave damage to national security."
In a recent email that he sent out to his supporters, Schiff asked recipients to donate to "help respond to this baseless attack on my ability to serve my constituents and the American people," reported Breitbart. "Please, contribute $10 or whatever you can spare today to help me respond to Republicans' baseless attacks on my ability to hold them accountable. This isn't the end of my fight for truth, accountability, and our democracy."
Swalwell Decision
When asked about Swalwell, McCarthy said there are serious questions around the California congressman's formerly close connection to a Chinese intelligence agent, Fang Fang. A 2020 report from Axios said officials warned Swalwell about the woman, who worked for the congressman during his 2014 reelection efforts.
Swalwell has categorically denied any wrongdoing in connection to the Chinese spy reports.
"First and foremost, and you don't have to take my word for it, take the FBI's word for it … when they told me who she was … I did everything that I hoped everyone would do, which was to cooperate and help the FBI, and she was removed," the Democrat said of Fang Fang during an interview with "The View" earlier this week.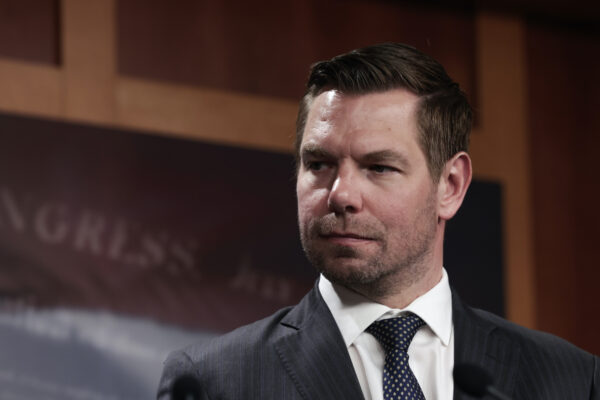 In response to a question Tuesday, McCarthy told reporters that "you have not had the briefing that I had" in regards to Swalwell. "I had the briefing and Nancy Pelosi had the briefing from the FBI," he added. "The FBI never came before this Congress to tell the leadership of this Congress that Eric Swalwell had a problem with the Chinese spy until he served on Intel."
The FBI was also "concerned about putting a member of Congress" like Swalwell on the House Intelligence Committee, he said, "because of his knowledge and relationship with a Chinese spy."
"But you know what, those voters elected Schiff, even though he lied, those voters elected Swalwell, even though he lied to the American public, too. So, you know what? I respect his voters, too, and they'll serve on committees, but they will not serve on a place that has national security relevance because integrity matters to me. That's the answer to your question," McCarthy concluded.