NAIROBI, Kenya—Officials have made several arrests in connection with the kidnapping of an Italian aid worker in Kenya's coastal region. However, her fate and whereabouts remain unknown, Kenyan authorities said.
By early Nov. 24, police had arrested 20 suspects in connection with the abduction of Silvia Romano, 23, an Italian social worker from a village in Kilifi county along the Kenyan coast.
Police also released the the names of three main suspects linked to the abduction and offered a reward of 1 million Kenyan shillings ($9,767) for information leading to their arrest.
In a statement, Kenya's inspector-general of police, Joseph Boinnet, identified the trio as Ibrahim Adan Omar, Yusuf Kuno Adan, and Said Adan Abdi.
"We consequently appeal to the public to inform the nearest police officer or police station should they see any of the three persons for further action," he said.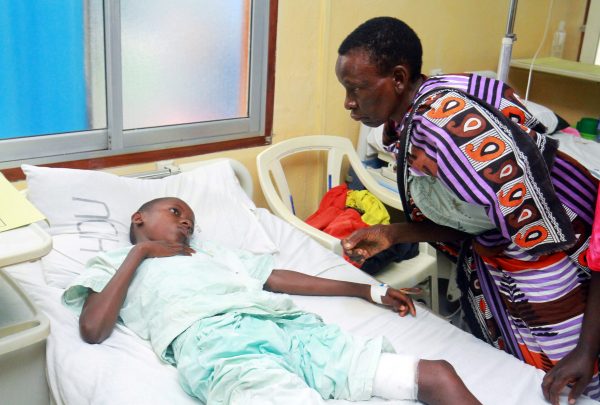 According to police, the gunmen kidnapped the young Italian woman late Nov. 20. The gang of men armed with AK-47 rifles attacked Chakama trading center in Kilifi county, some 50 miles west of the coastal town of Malindi, a popular tourist destination, and abducted her from a guest house.
Eyewitnesses and local officials said the gang fired indiscriminately, wounding five other people, including school children, before abducting the woman.
McDonald Mwaringa Ngowa, a government-appointed area assistant chief, told The Epoch Times that his 14-year-old son was among the wounded victims.
"He was shot in the leg while running trying to escape from the attackers," Ngowa said. He added that police have seized two motorbikes believed to have been used by the armed assailants.
"So far, we don't have any further information, but a joint security operation is still ongoing to track the attackers," Ngowa said.
Romano was volunteering as a social worker with Italian charity Africa Milele Onlus.
Ronald Kazungu, 18, described the events of Romano's violent abduction to The Epoch Times.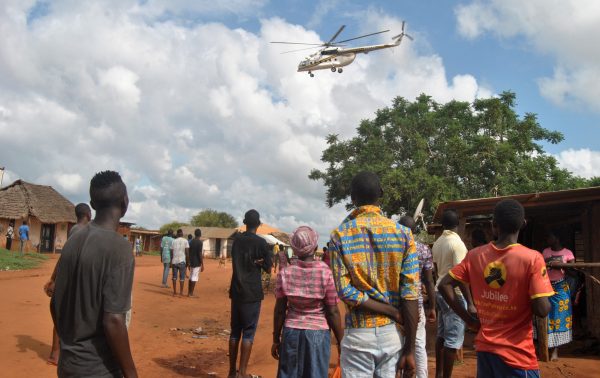 "I was with her in the room, when the armed attackers forced their way in," said the high school student, whose education is funded by the Italian charity Romano worked for.
"I had come to present to her my end-of-year school performance report card."
According to Kazungu, six armed attackers found him at the charity's offices and demanded "to see the white woman."
"They immediately attacked her, and she started crying," he said.
He said Romano pleaded with him to help, but one of the attackers clobbered him on the head with a blunt object. "I fell down and when I woke up, I managed to escape unhurt," he said.
He said the attack happened at around 7:30 p.m.
Many locals said they were shocked by the incident. "I have never seen something like it around this area," said Sam Zoa, 33, a local resident.
There are fears that the abductors may have attempted to escape into neighboring Somalia, where al-Qaeda-linked militant group al-Shabab is based.
In recent years, the Islamic terrorist group has been blamed for a string of attacks and abductions along the Kenyan coast.
In 2011, Kenya deployed its troops to Somalia to fight the Islamic insurgents following the abduction of four foreigners, including a British couple and a French woman, seized in two separate incidents along the same region.
During the first attack, the British man was shot dead while his wife was taken hostage.
Both women later ended up in Somalia. The female British national was eventually released after six months, while the French woman died of ill health, according to officials quoted in local media reports.
Al-Shabab a Threat
A recent report by the International Crisis Group, a nonprofit that works to prevent wars, warned that al-Shabab still remains a threat to Kenya and Tanzania.
The study, titled "Al-Shabab Five Years after Westgate: Still a Menace in East Africa," said the Islamic group appears committed to striking targets across the region.
Security experts also point to growing cases of radicalization among Kenyan youth, particularly along the coast due to rising unemployment rates.
According to Mutuma Ruteere, director of Center for Human Rights and Policy Studies, a Nairobi-based security think tank, "violent extremism has become a social problem" for communities and families that have seen their young men and women embrace ideologies of groups like al-Shabab.
The latest kidnapping has prompted fears that it may impact the country's fragile tourism industry, which has been recovering after years of political instability and sustained attacks from al-Shabab, which saw several foreign missions issue travel warnings to their nationals against visiting the East African nation.
But a senior Kenyan official said Romano's abduction was "an isolated incident that occurred well away from any popular tourist areas."