Kenney's Skills to Be Tested
New post big on challenges, short on time
July 17, 2013 10:10 pm Last Updated: July 19, 2013 10:24 am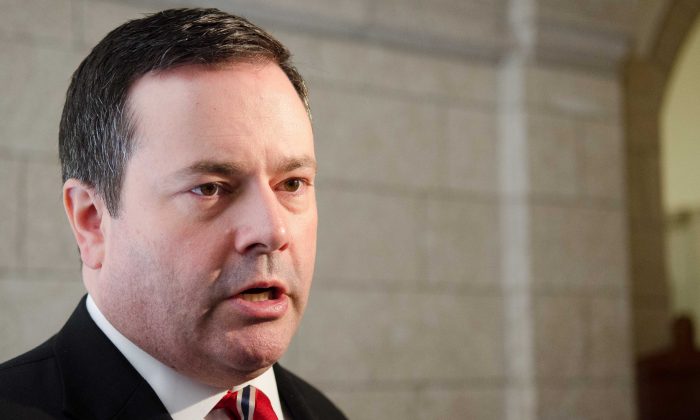 News Analysis
OTTAWA—Monday's cabinet shuffle is being described in many quarters as a facelift giving Prime Minister Stephen Harper's cabinet a slightly younger appearance.
But beyond punditry alleging little will change, there is a significant shift for at least one of Harper's most capable ministers.
Jason Kenney was credited with helping the Conservatives turn around their election performance among many ethnic communities, a job he seemed to relish with jokes about being the "minister of curry in a hurry."
Kenney's prolific outreach to diverse communities was coupled with an articulate and in-depth understanding of his file. Unlike many of his peers, he was a solid communicator able to face critics with lucid arguments rather than partisan attacks.
The new job could be a boon for Kenney—or a bust. Success on the file could cement his standing as a political powerhouse, but with little time and many problems, it's an uphill battle, and one he might rather not have to fight.
Kenney made no secret of the fact that he would have been happy to remain in his post as immigration minister. With much of the heavy lifting done, the PM has given the job to Chris Alexander, a former diplomat often charged with defending the government's position on nightly news talk panels with his political opponents. 
But while the immigration file has been a win for Kenney and the government, employment has been a nuanced tie. Although Canada has fared well compared to other developed countries, higher paying jobs have been replaced with work at the lower end of the jobs market. 
With Kenney's arrival, Human Resources and Skills Development Canada looks set to become Employment and Social Development, the ministry he is titled for. It is unclear what the name change means and Kenney's office declined to comment, saying they were still in transition.
What is known is that Kenney has been one of the government's most hands-on ministers, and moving him to employment is being read as a signal of the importance of the file and possibly its challenges.
At employment, Kenney would lose the community interaction immigration offered and the opportunity to continue to build his reputation and connections in those communities—connections that could play a significant role should Kenney make a bid to replace Harper in a future leadership race.
[Update: Postmedia is reporting Kenney will hold on to the multiculturalism portfolio and continue outreach activities.]
But if Kenney can show progress on the file, he extends his ties to industry and workers across the country.
Lack of Trust
Paul Ledwell, the executive vice president of the Public Policy Forum, noted that with just two years left before the next federal election, ministers like Kenney will need to rely on the subject matter expertise of their staff.
But that reliance requires trust, something strained between the Conservatives and the public service, say sources on both sides.
"There have been some signals that the trust needs to be strengthened and rebuilt, that the political staff don't think the public servants understand the political climate," said Ledwell.
For their part, public servants may also believe the political staff don't understand the advice and opinions being offered, he said.
While there has been some indication Kenney's hands-on approach was at times at odds with public servants in his department, that is not unusual.
"Historically there has always been some level of disconnect between the political level and public servant level," said Ledwell.
"I think the reality is, the issues the government is tackling these days tend to be much more complex and much more intricate. The sources of advice and counsel come from a number of different areas."
And for Kenney, it is likely he will be hearing from all of them. 
In some ways, Kenney already has a preview of critical issues he will face on the employment file from his time in immigration. A key issue for many newcomers is credential recognition due to the varying requirements of different provincial associations responsible for licensing professionals like nurses or architects. 
That challenge also impacts labour mobility, an issue Kenney must face head on as he deals with high unemployment in some regions and skills shortages in others.
While language proficiency is a more critical skill for newcomers than other Canadians, higher unemployment or underemployment among newcomers has also required Kenney to have some insight into training and employment.
But with a file as complex as employment, those insights won't likely prepare him for the challenge ahead. And with Canada's economy largely dependent on export markets, and a global economy that seems to be in a permanent state of instability, even stellar work may not be enough.
This may be why Kenney and his lauded communication skills were chosen for the job. It says something that Kenney was picked for the post, said Ledwell.
"He has certainly been seen by the prime minister and his peers as an effective minister," he said.
"He was tasked with taking on immigration at a time when there was perceived to be some need to advance that file within the economic agenda the government had set.
"I would say his move to employment and social development is equivalent to that."
Ledwell said the government is aware of the skills shortage and the larger question Canada faces of having the necessary human capital that various sectors are calling for. 
"It is one of the most pressing issues for Canada."