The Modern Kaftan
July 9, 2010 7:45 pm Last Updated: August 2, 2010 1:30 am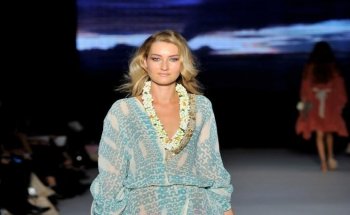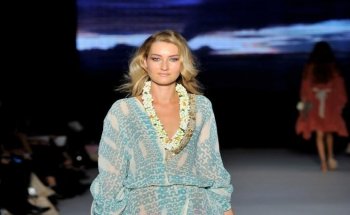 The kaftan or robe is not only traditional but also elegant, exotic, and comfortable. Early jet-setters brought them back from distant, hot corners of the world. Haute couture designers like the late Yves St. Laurent and Christian Dior introduced these loose garments into Western fashion.
As early as the 1950s, kaftans, kimonos, abayas, muumuus, djellabas (Moroccan robes with pointed hoods), or jalabiyas, and other styles from the Middle East, India, and Africa were translated into the "it" item suitable for glamour dressing, backyard party dresses, or casual house robes.
Fashion legend Yves St. Laurent (who was born in Algeria and lived out the second part of his life in Marrakech) made the kaftan an elite garment by putting finely patterned and embroidered versions on swank models. Kaftans, however, have been worn as traditional attire throughout Africa and the Middle East since ancient times.
Members of North African royalty, for example, still don kaftans for formal state events and family weddings. Princess Lalla Salma, the wife of King Mohammed VI of Morocco, is a good example. A former class valedictorian with a degree in computer science, the princess is a pale, red-haired beauty who looks especially stunning presiding over formal royal evenings in a gold-trimmed kaftan.

In cosmopolitan society, a kaftan can look chic and can be worn instead of an evening dress—but it's not for everyone because worn in Western society, long formal kaftans make a strong, exotic statement that not every personality can carry. However, for a world traveler, a glamorous kaftan is a must-have item. The Marrakech Film Festival, a party in Dubai, or a consulate dinner for a North African country are perfect occasions for wearing a kaftan.
Luckily, for lovers of Eastern style and followers of the Silk Road, the kaftan is constantly being reinvented and can always be worn as a casual throw-over or summer dress. Light kaftans such as those most recently shown in 2010/2011 Spring/Summer swim wear collections are perfect at outdoor pool or beach parties.
Kaftans can be made from any material and pattern imaginable, while custom-made kaftans can set a buyer back thousands of dollars with gold or silver embroidery and hand-woven silks.
A modern kaftan, suitable for a summer evening on the town, can be knee length and in a solid pattern, while preserving the luxury of the flowing sleeves and excess material. A kaftan can be made to hug the body with a belt.
Of course, a traditional kaftan for strolling in the garden or basking by the pool—if you do not happen to have a fountain like that in Yves St. Laurent's Marrakesh mansion—is always desirable and can keep you dreaming about magic carpets and distant lands yet to be visited.