Celebrities are usually loved around the world, but here are 10 famous celebrities, such as Justin Bieber, Selena Gomez, and Lady Gaga, who have been banned from China for such ridiculous reasons that even we are having a hard time believing.
1. "A Star is Born" Lady Gaga

The American pop-singer was banned from China after she met the Dalai Lama to discuss yoga. The conference occurred in Indianapolis on June 26, 2016.
The "Poker Face" singer posted the meeting on her Facebook as well as on Instagram.
China is not a fan of the Dalai Lama and was not amused upon seeing the meeting between the two.
China immediately blocked all her songs, requiring all media in the mainland and the entire network to stop playing and uploading all of Lady Gaga's music in real time, according to Hong Kong's AppleDaily newspaper.
Lady Gaga isn't the only celebrity who's interaction with the Dalai Lama has landed them on China's blacklist.
2. "Wizards of Waverly Place" Actress Selena Gomez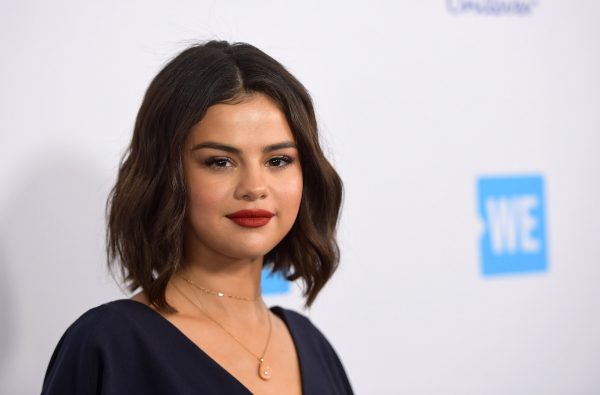 The former Disney star met the Dalai Lama at the 2014 "We Day Vancouver" event.
The "Hotel Transylvania" star didn't feel the effects until two years later when her Revival tour dates for China mysteriously vanished off her website.
3. "Living on a Prayer" singer Jon Bon Jovi

The "It's My Life" artists were forced to cancel their concerts in China during their September 2015 world tour.
It would have been their first concert in China.
In August, Jon Bon Jovi even sang in Mandarin on a recording of the "Moon Represents My Heart," as a "special gift to Chinese fans" before the dates, according to The Guardian.
The ban was reportedly because they used a picture of the Dalai Lama back in 2010 during a concert in Taiwan.
4. "Moves Like Jagger" Band Maroon 5

Even a seemingly harmless birthday tweet can get you banned.
That's what happened to Maroon 5.
Their 2015 concerts in China were canceled after band member Jesse Carmichael sent a tweet wishing the Dalai Lama a happy birthday.
"For every artist who wants to perform in China, officials comb through their social-media and press reports to see if they have done anything deemed to be offensive to the country," according to PageSix.
5. "Fight Club" Actor Brad Pitt

Even fictional associations with the Dalai Lama can get you banned. Brad Pitt learned that after his portrayal of the Dalai Lama's Austrian tutor in the 1997 film "Seven Years in Tibet."
He was banned from China for over 15 years.
The ban was lifted recently in 2014 for Brad Pitt when he visited Shanghai with his wife, Angelina Jolie, who was promoting her new film "Maleficent."
6. "In the End" Band Linkin Park

The popular band was banned from China in 2011 for a photo of the band members with the Dalai Lama at a conference in California.
Before that, Linkin Park performed in China in 2009 when the band was promoting "New Divide."
The ban was lifted four years later when Linkin Park performed in China in 2015. However, the band had to submit a song list for pre-approval and several of the songs were censored.
7. "Blade Runner" Actor Harrison Ford

The "Star Wars" actor has been banned since the 1990s.
Harrison Ford was banned from China after testifying at the 1995 U.S. Senate Foreign Relations Committee in support of an independent Tibet.
He got involved in Tibetan issues in 1992 when his wife, Melissa Matheson, worked with director Martin Scorsese on the script for the movie "Kundun."
All three were banned from China.
Like a real-life "Indiana Jones," Ford is still an active advocate for Tibet, not letting authoritarian governments get in his way.
8. "California Gurls" Singer Katy Perry

Not every ban has to do with Tibet or the Dalai Lama. Katy Perry was reportedly banned "indefinitely" from entering China.
She was thus unable to perform at the 2017 Victoria Secrets Fashion Show in Shanghai.
The Chinese government caught wind of an incident in 2015, in which the "Fireworks" singer wore a bright, glittery dress with sunflowers on it during a performance in Taiwan, and draped a Taiwanese flag over her shoulders, according to PageSix.
The sunflower had reportedly been adopted the year before by anti-China protestors.
Chinese government officials viewed it as a politically-charged gesture and issued the ban.
9. "Bad Blood" Singer Taylor Swift 

Taylor Swift banned herself from China.
In her conflict with Spotify over the free music debate, the "Red" singer insisted her "1989" album be taken down from all freemium sites, including China.
No official statement was issued when all her music suddenly vanished and fans were left bewildered and upset, according to Outdustry.
"When I found that her music had been taken down, I was heartbroken," Li Zhiyi, a Beijing high-school student said.
10. "Believe" Singer Justin Bieber 

It seems the Chinese authorities aren't Beliebers. While Justin Bieber doesn't have any ties to Tibet, the Dalai Lama, or Taiwan, the "Sorry" singer was banned from entering China in 2017 for previous bad behavior.
Beijing's culture bureau explained that "Justin Bieber is a gifted singer, but he is also a controversial young foreign singer." The Bureau went on to say: "As far as we are concerned, he has engaged in a series of bad behaviors."