Democratic presidential candidate Julian Castro addressed the backlash triggered by his brother's publishing of a list showing top donors to President Donald Trump, claiming what Rep. Joaquin Castro (D-Texas) did was not doxing.
"He was lamenting the fact that you have so many folks, these big businesses in San Antonio, who have made their livelihood off of the Hispanic community in San Antonio that are propping up a president who is clearly racist, who is encouraging hate and division against the Hispanic community," Julian Castro, best known for being a cabinet secretary during the Obama administration, told reporters at the Iowa State Fair, according to Politico.
"And so, I believe that people need to know what businesses in that city that are profiting off of the backs of Hispanic customers are turning around and putting that money into the pockets of a politician in Donald Trump that is actively making the lives of Hispanics in this country worse."
Polls indicate Trump has Hispanic approval rates of around 50 percent.
Castro said harassment of people isn't okay.

"It is not okay for anybody to harass anybody else. It doesn't matter where somebody is coming from, from the right or the left. It's not okay for people to harass other people," Castro told Fox News at the fair.
"My brother put out a list of names of people who had maxed out to the Trump campaign. That is public information. That kind of information is put out all the time. And for anybody to pretend or suggest that it's not, that's just untrue. He did not put down their addresses. He did not put down their phone numbers. What he did is not doxing. Anybody who understands what doxing is knows that's what he did not do."
Joaquin Castro is the chair of his brother's campaign.
He published the list this week showing 44 San Antonio donors who gave the maximum amount to Trump, including 11 retirees, claiming they were contributing to "a campaign of hate." The list included their names and workplaces.
Fellow Democratic contender Andrew Yang weighed in against the Castros, telling Fox: "It's bad practice to air publicly available information for political purposes."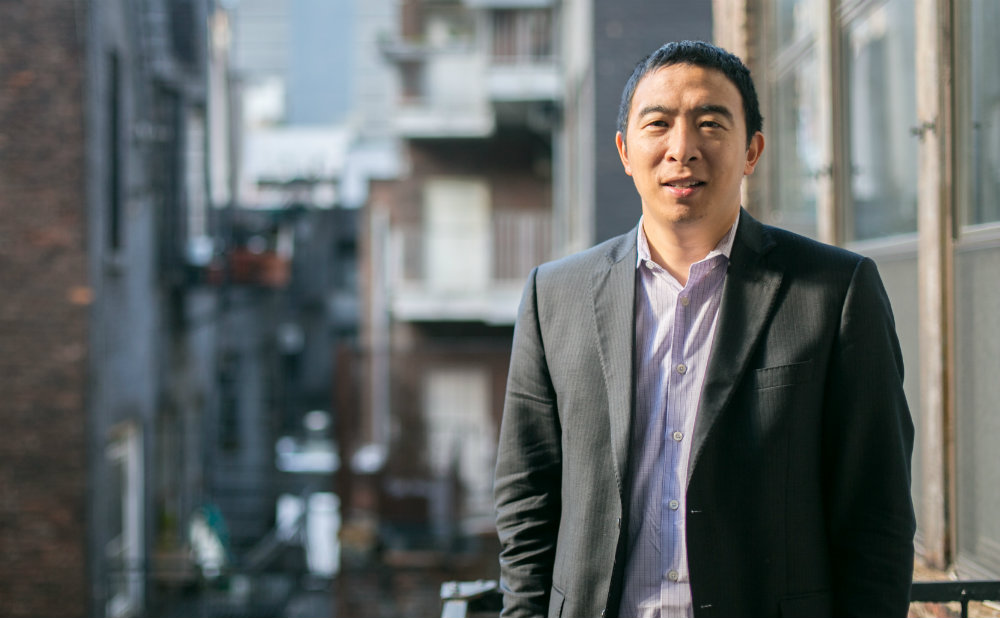 A slew of Republican officials have also slammed Joaquin Castro in addition to others, including an MSNBC host who told Castro point-blank that the people on the list would be harassed, whether it was his intention or not.
One of the people on the list, Justin Herricks, who owns an oil and gas company, said the company has been called with threats.
"I've had people say, 'Hey we were gonna use you for business, but we found out you're a racist. 'We hope that you burn in hell and your business will go with you,'" Herricks said.
Another man said that he was wrongly named as a donor to Trump when it was actually his father who made the donations.
"America is a free country…and the notion that I'm not free to support, or think what I think, and to be bullied with slurs of racism, I think a lot of people that…support the President are tired of it," said Mark Hanrahan, a Trump supporter doxed by Rep. Joaquin Castro. pic.twitter.com/xPH2mKNrgw

— Trump War Room (@TrumpWarRoom) August 8, 2019
Harper Huddleston said that he supports Trump but has contributed before to Julian Castro when he was running in the San Antonio mayoral race.
The situation forced him to sit his family down and go over what would happen if they were attacked, Huddleston told Fox.
"We convened together as a family and talked about situational awareness, exit strategy, avoiding and exiting conflict, talked about staying low and close to home and just being at our very highest senses," said Huddleston.
Six others on the list, in addition to donating to Trump, had given money to one or both of the Castro brothers before.
"It is just amazing to me that he would do that. Then he's calling me a racist because I'm supporting Trump. I mean, this is just ridiculous," said William Greehey, a philanthropist and former CEO of Valero Energy.