John Terry's Father Charged With Racially Charged Assault: Reports
July 9, 2013 4:53 pm Last Updated: July 18, 2015 5:19 pm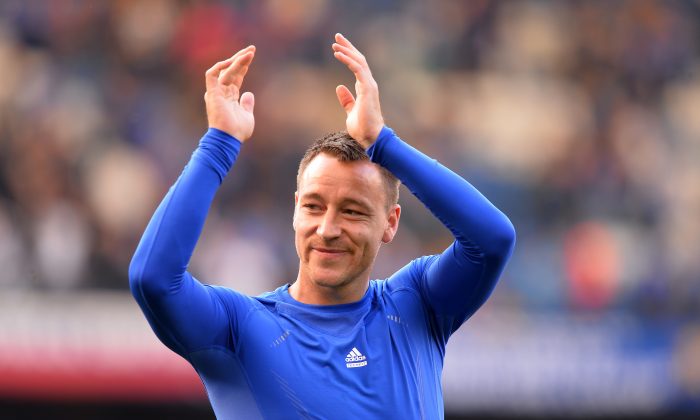 John Terry's father was charged with a racist attack in the street, according to U.K. reports on Tuesday. The English Chelsea footballer's dad was arrested earlier this year but  was charged Tuesday.
Ted Terry, 59, was arrested this year after his involvement in an incident in London. He was accused of carrying out a racially aggravated assault, reported the Daily Mail.
Two other men Tudor Musteata, 47, and Stephen Niland, 36, were also arrested in the incident. Terry and the two others were charged with inciting a "fear of violence" as well.
A spokesperson with London police told the Mail: "As charges have now been brought we are unable to comment further on the nature of the incident."
The spokesperson told the Mirror that they were charged "following an incident which occurred at Fenchurch Street, London on 22nd March, 2013."
John Terry was accused of abusing another soccer player but was cleared. However, he was banned for four games and was given a $360,000 fine.
He was also accused of making fun of American tourists after the Sept. 11, 2001, attacks while he was drunk with teammates.