Jiang Zemin Reported to Be Dead
July 6, 2011 4:50 pm Last Updated: October 1, 2015 4:18 pm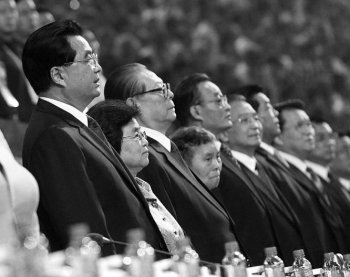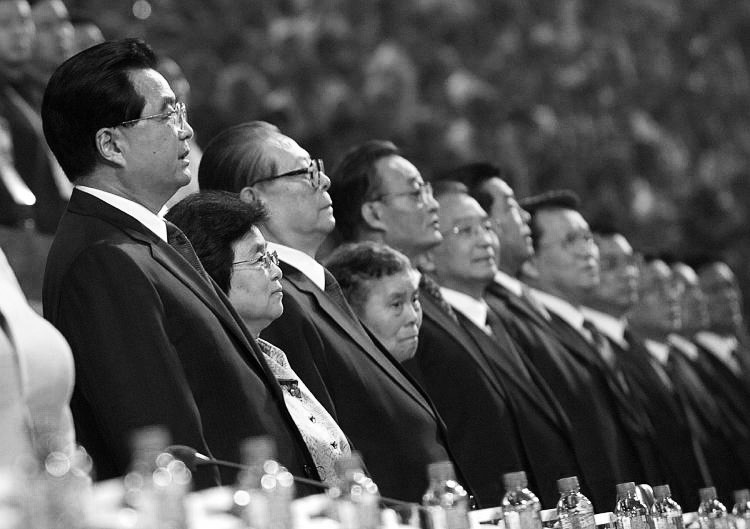 The Chinese Internet echo-chamber was still reverberating with the news of Jiang Zemin's illness and rumored death last night, despite stifling propaganda restrictions. And the latest is that the former Communist Party chief is actually dead.
The Hong Kong broadcaster ATV News repeatedly reported the news that Jiang Zemin was dead on Wednesday evening, July 6. Other media began reporting from there, and when the word reached China, people apparently took to the streets to let off firecrackers.
Usually when rumors about Chinese officials start to get out of hand, the official press publishes an article or report refuting the rumors. So far Beijing has stayed silent, however, while intensifying censorship over discussion of the topic.
ATV's report stated merely that staff stationed in Beijing had "obtained news" of Jiang's death. They broadcast it hourly from 6:30 p.m. local time.
[youtube]i1bbKPpfFYU[/youtube]
Hong Kong broadcaster ATV News report
Hong Kong's Ming Pao repeated the claims from ATV.
The station had an hour-long program about Jiang's life scheduled to be broadcast at 9:30 p.m. the same evening, which was being repeatedly promoted for several hours before air time, but was not aired.
ATV's short obituary that went with the news of Jiang's death was generally laudatory in tone, something that activists and ordinary Chinese are sure to take exception to.
Jiang was almost single-handedly responsible for the largest persecution in recent Chinese history, that against the Falun Gong spiritual practice. The panoply of brutal and extralegal techniques expanded in that campaign have been steadily incorporated into the state's treatment of all undesirables over recent years.
Meanwhile, conflicting reports are still circulating, sometimes in a confusing manner.
Duowei News, a Chinese media outlet friendly to Chinese officialdom, published an article outright refuting the news. Duowei said it approached Jiang's family and high-level Chinese Communist Party (CCP) officials and "confirmed that the news about Jiang dying from illness is incorrect."
Duowei also attempted to explain ATV's programming decision, saying that ATV decided at 9:15 p.m. to pull the 9:30 p.m. "report" because they were unable to confirm the news. Nonetheless, ATV continued airing news of Jiang's death in their regular hourly updates. Ming Pao repeated ATV's reports at 10:30 p.m.
Oddly though, Duowei replaced its original piece with another titled "Duowei Direct Report: 301 Hospital," on the same URL and with the same time stamp.
It said that according to Duowei's interviews with hospital managers, Jiang has been going to the 301 Hospital every morning for the last month from 8 a.m. to 9 a.m. but never stayed overnight. It is not clear whether hospital staff were coached before speaking to reporters, which can happen in China when it relates to sensitive political matters—especially about the communist leaders.
The original article that denied Jiang's death was moved and given a timestamp of five hours later.
But the information in the articles seemed contradictory. While the second claimed that Jiang went to hospital every morning, the first said that, according to a high-level CCP official interviewed by Duowei, "Jiang had a complication earlier due to being bitten by a mosquito, and he was first treated in Shanghai, but because of his severe situation he was transferred to the Beijing 301 Hospital."
Whatever the contortions of China's semi-official press and Hong Kong's freewheeling broadcasters, Chinese citizens are taking a load off.
Reports from netizens collected by the Chinese edition of The Epoch Times showed how there was quickly online chatter about setting off firecrackers, a Chinese traditional custom of celebration and driving away evil.
It is difficult to find explicit references connecting Jiang's death with celebrations however, since the Chinese censorship apparatus has gone into overdrive to shut down news–especially non-officially sanctioned reporting. Even the Chinese word for river, "jiang," has been censored.
One forum user was quoted saying: "There are firecracker noises outside, it must be that the whole country is celebrating together."
A search for "set off firecrackers" on Sina Weibo (China's largest social media site) turned up a series of results, with careful, cryptic references to death and funerals. For example, some expressed surprise at being woken up by the sounds of firecrackers in the middle of the night; one user cursed at being woken up and wondered whose funeral was being held; and another user wrote: "Some people are living, but he died, some people died, [while] the living people set of fire crackers for his death."
Update: A later inspection of ATV's website, prompted by commentary on the Internet, indicates that ATV later removed the news item about Jiang's death. This was most likely after 10:30pm, the latest time that Ming Pao says ATV reported it. ATV did not provide an official explanation for the silent retraction; the original document is cached here.