HONG KONG—Japan won the 2017 Asian Women's Rugby Championship with an emphatic 60 -19 victory over Hong Kong at Kings Park on Saturday evening. Japan beat Hong Kong 58-0 the week before in Japan, so victory was expected; but for Hong Kong it was another patchy performance, poor defense leaked tries and error-strewn ball-handling disrupted momentum, despite some promising individual performances, from Kelsie Bouttle (centre), captain Chow Mei Nam (lock) and the backrow of Christy Cheng, Chan Tsz Ching and Christine Gordon.
For both teams, it was their final match before the Women's Rugby World Cup in Ireland in August. Japan and Hong Kong both will represent Asia. For Hong Kong, it is a remarkable achievement to be one of only twelve teams competing, but they face a huge gap between qualification and being competitive at the highest level.
Japan romped to victory over Hong Kong, outscoring Hong Kong ten tries to three: as the match progressed the Japanese team discipline and fitness increasingly exposed the fragility of the Hong Kong defense.
After 30 minutes Japan led 24-0 with four tries through Riho Kurigi (centre), Maki Takano (No.8), Aoi Mimura (lock) and Ai Tasaka (fullback). Tasaka and Mimura both produced scything runs through the Hong Kong defense to score impressive individual tries. Hong Kong managed to get on the scoreboard with lock Chow Mei Nam bustling over for a close range try, converted by winger Aggie Poon, narrowing the gap to 24-7. Yet Japan quickly replied with another try before half time, with Kurigi running through a porous Hong Kong defense for her second try, which she converted. The score at half time was 31-7 to Japan.
Hong Kong began the second half strongly, with winger Chong Ka Yan sneaking an opportunist try under the posts, making it 31-14. This prompted Japan to sharpen their game and they immediately replied with two tries: a second for Takano, then winger Honoka Tsutsumi collected a deft chip kick over the advancing Hong Kong defense, and extended the Japan lead to 43-14.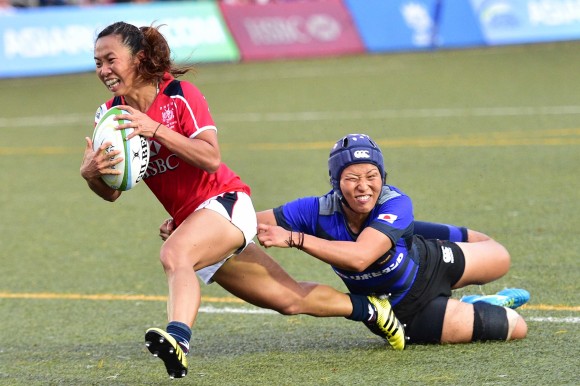 Hong Kong rallied, and resultant pressure led to a yellow card against Takano.
Hong Kong took advantage of their numerical superiority and added a quick try from substitute scrum half, Sham Wai Sum, giving Hong Kong some scoreboard respectability despite trailing 43-19.
In the final 20 minutes it was all Japan, scoring three tries, from Sachiko Kato, Noda Yumeno and Yuki Oyokawa. Japan should have scored more but for excellent last-ditch Hong Kong defense and the odd handling error. Despite only a 40% kicking success from Kurigi, the final scoreline was dominantly in favour of Japan 60-19.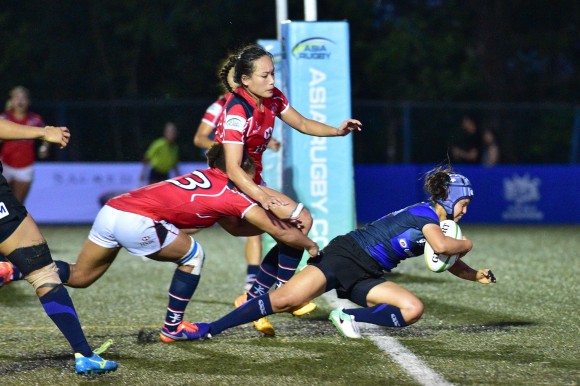 Japan will be well pleased with their preparation for the World Cup, and Hong Kong encouraged by individual performances, but concerned that some basics are still glaringly missing or inconsistently applied.
The most impressive Hong Kong display was the half-time promotional video for Women's rugby, which reflects the ground work being done to build a strong player base locally. The long-term future looks good, but the immediate prospect at the World Cup is daunting.
The Hong Kong team to go to the Women's Rugby World Championships in Ireland was announced on Saturday July 22.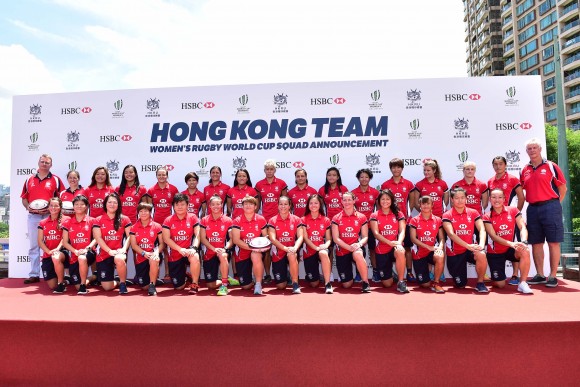 The Hong Kong squad for Ireland:
Forwards: Chow Mei-nam (captain); Chan Ka-yan; Chan Leong-sze, Royce; Chan Tsz-ching, Agnes; Cheng Ka-chi, Christy; Cheung Shuk-Han, Jasmine; Christine Gordon ; Lau Nga-wun, Tammy; Lee Ka-shun; Pun Wai-yan; Amelie Swur; Siu Wing-ni, Winnie; So Hoi-ting, Karen; TSang Sin-yan; Wong Yuen-shan.
Backs: Adrienne Garvey (vice captain); Chong Ka-yan; Chor Lik-fung, Laurel; Kelsie Bouttle; Ho Wai-on, Jessica; Rose Hopewell-Fong Siu-lan; Lau Sze-wa; Lee Tsz-ting; Mak Ho-yee, Chloe; Natasha Olson-Thorne; Poon Pak-yan, Aggie; Colleen Tjosvold; Lindsay Varty.
Grahame Carder is a sports enthusiast, former player and resident in Hong Kong.