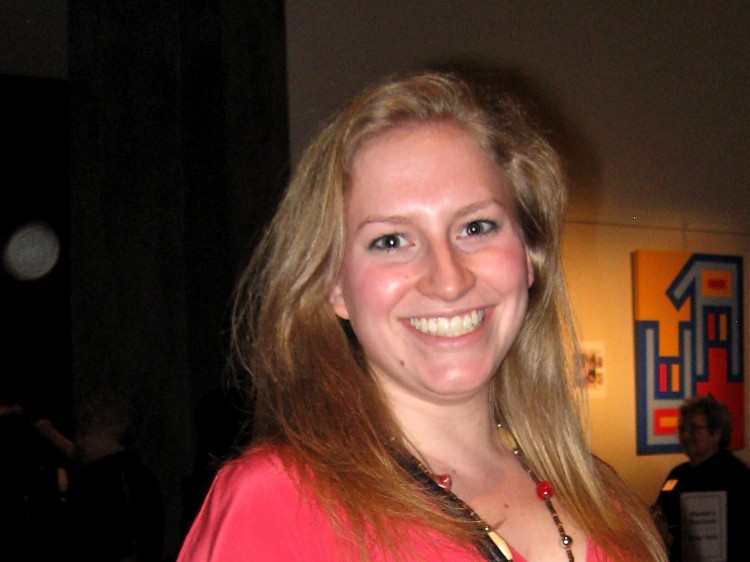 INDIANAPOLIS—"It is so beautiful," said Ms. Carrie Barnthouse. The modern dance major and performer accompanied her father as they attended Shen Yun Performing Arts at Clowes Memorial Hall of Butler University Tuesday evening, March 13.
"It's just an incredible experience!" said her dad, Mr. Chris Barnthouse, Marketing Director for the Carmel Community Playhouse. "Everything is perfect," agreed Ms. Barnthouse
As a dancer, she appreciated the difficult nuances involved in classical Chinese dance, one of the most complex, expressive, and demanding art forms in the world. She said, "It is so beautiful everything is perfect. Every line of the dancers is perfect. It's really beautiful. I'm really enjoying it."
She was touched by the performance, The Choice. Although two friends meet with earthly tragedy, under Heaven's watch, goodness ultimately triumphs, according to the show's program book. "I loved The Choice. I thought that not only did they dance beautifully but they really acted very well which is impressive. It was really beautiful and touching.
She enjoyed the performance, Joyful Little Monks, she said, "I loved the little monk dance, that was really fun."
Ms. Barnthouse was moved by the singers, and said, "I really like the opera singers. They are unbelievable.
Like her father, Ms. Barnthouse was impressed by the opening number, An Era Begins. As China's glorious civilization is flourishing, a demon horde abruptly descends to earth.
She said, "It definitely shows the different sides of how good is prevailing. It's good, it's beautiful! I just love all of it. I'm really enjoying it and I'm very happy I came."
Reporting by Kerry Huang and Jeanmarie Lunsford.
Shen Yun Performing Arts has three touring companies that perform simultaneously around the world. Shen Yun Performing Arts Touring Company will be at the Stranahan Theater in Toledo for two performances on March 17 and 18.
For more information, please visit ShenYunPerformingArts.org.