Italian hospitals for the first time have more respirators than patients with COVID-19 infections, according to a top official.
"This gives us the strength to go forward," Domenico Arcuri, Italy's extraordinary commissioner for the COVID-19 emergency, told reporters on Tuesday, reported The Associated Press. The country has 2,500 patients receiving intensive care for the CCP (Chinese Communist Party) virus, a novel coronavirus that causes the disease COVID-19.
Arcuri said that healthcare workers suffered "anguish, with which, each night, we had to decide where to send these instruments, which, in the end, save lives" when there weren't enough respirators for patients. "I'll keep that with me for all my life, and I wouldn't wish anyone else to experience," he added.
The Civil Protection Agency reported Tuesday that in the past 24 hours, 534 people died from the virus, rising about 80 from the previous day, according to the state-backed ANSA.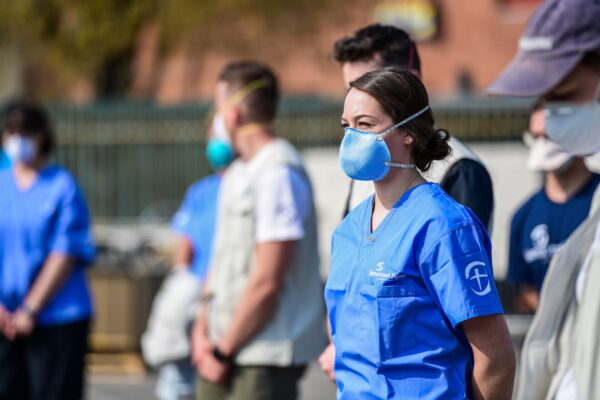 So far, over 24,000 people have died during the pandemic in Italy. In comparison, more than 42,000 people have died in the United States from the virus. Italy's population is equal to around 19 percent of the U.S. total, and some 62 million people live there, according to the most recent CIA World Factbook data.
In Europe, Italy has recorded the highest number of deaths. Spain, the UK, and France have all recorded more than 10,000 deaths from the CCP virus.
Meanwhile, Italian Prime Minister Giuseppe Conte is expected to unveil a plan to loosen restrictions to curb the spread of the virus.
"I would like to be able to say, let's open everything. Right away," Conte wrote on Facebook this week. "But such a decision would be irresponsible."

He added: "It would make the contagion curve rise uncontrollably and would jeopardize all the efforts that we've made until now."
Italy has been on lockdown since early March. Conte's government has faced mounting pressure from businesses and opposition politicians, who have said that Italians have to get back to work.
"A reasonable expectation is that we will apply it from May 4," Conte said. "We have to reopen on the basis of policy that takes into consideration all the details and cuts across all the data. A serious policy, scientific," Conte wrote.