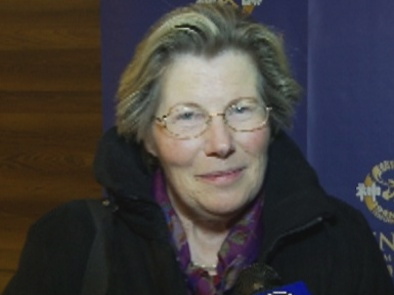 FRANKFURT, Germany—Mr. Iche Soudry, a manager at Consist, an IT firm, and his wife, attended the Shen Yun Performing Arts International Company's opening performance in The Jahrhunderthalle in Frankfurt am Main on March 30.
The couple had seen a Shen Yun performance in Paris in 2006, and both were delighted to be able to see it again, this time in Frankfurt. They said that they would hold open any date in 2013 for next year's Shen Yun performance.
Mr. Soudry was most interested in the animated, digital backdrops. As the Shen Yun website explains, "Projected behind the dancers, the hi-tech images lift the stage and set it amidst blossoming landscapes, deep forests, Mongolian prairies, or celestial paradises."
"These pictures on the backdrop, these landscapes, gives one a special feeling. One knows that they are not for real, but that is what one expects, so one realizes that one is within a dream. One enters a half realistic and surrealistic world. This is what is so wonderful, and it is exceptionally well done," Mr. Soudry said.
The Shen Yun Orchestra is another feature that impressed Mr. Soudry. Shen Yun's one-of-a-kind orchestra, with its all-original compositions blends East and West like no other. The distinctly Chinese sound of ancient instruments like the erhu and the pipa are bathed in a rich sea of Western strings, percussion, woodwinds and brass, explains the company's website.
"The dance and music blended very well. It was harmonic and provided a great atmosphere," said Mr. Soudry.
Reporting by Alexander M. Hamrle and Valentin Schmid.
New York-based Shen Yun Performing Arts has three touring companies that perform simultaneously around the world. Shen Yun Performing Arts International Company will next perform in Stockholm, Sweden, April 4-6.
For more information, please visit ShenYunPerformingArts.org.