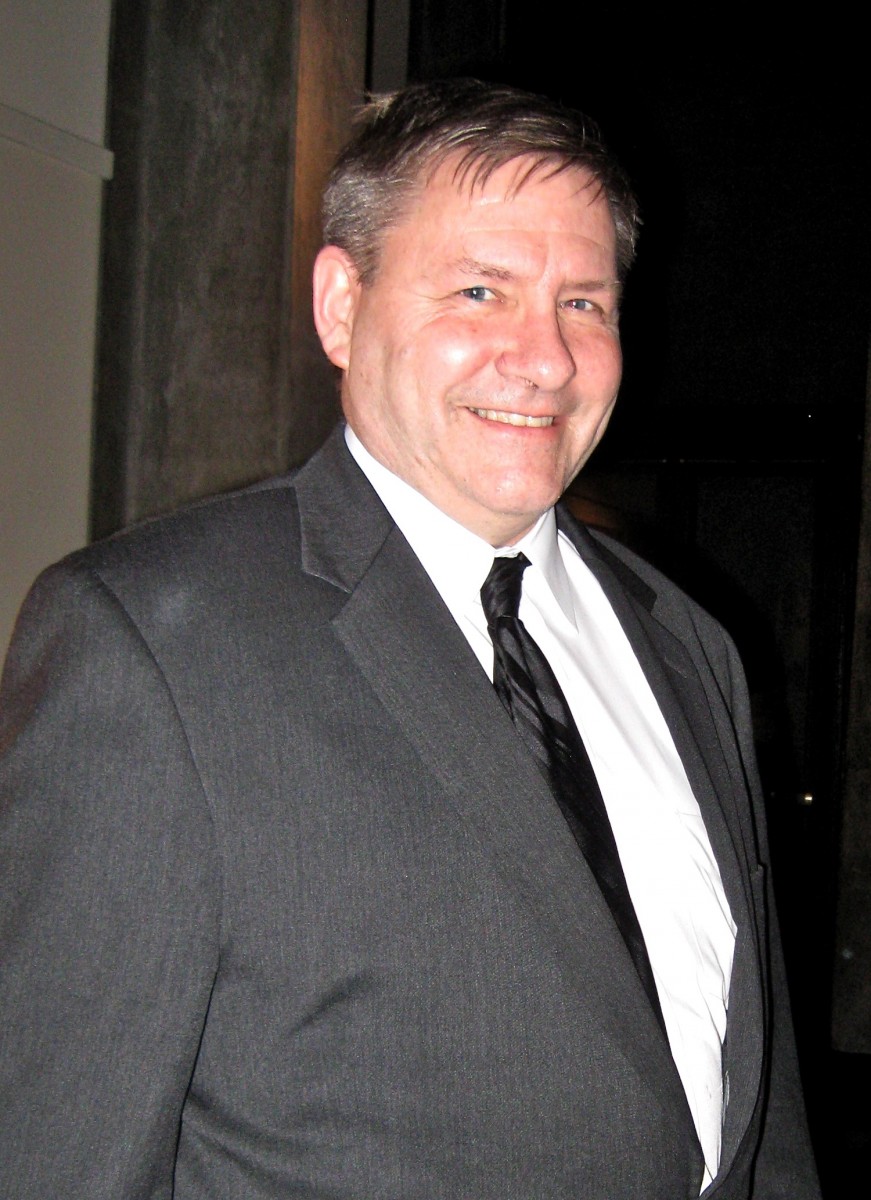 INDIANAPOLIS—"It was just incredible!" exclaimed Mr. Chris Barnthouse. The Marketing Director for the Carmel Community Playhouse attended Tuesday evening's opening performance.
A near capacity crowd enthusiastically welcomed the return of Shen Yun Performing Arts to the stage of Clowes Memorial Hall of Butler University. Mr. Barnthouse expressed his appreciation and said, "We're so excited to be here; we're so excited to be a part of this!"
Chinese history is rich with heroic tales, legends and mystical tales, and Shen Yun's programs draw on this rich 5,000-year-old divinely inspired traditional culture, which Mr. Barnthouse found extraordinary. "I almost wept when the curtain went up. It was just incredible!"
Visibly moved he said, "When the curtain went up the drums were playing there was a beautiful background. The dancers were dancing, and it was indescribable. It is such an emotional experience to see and hear and feel that much beauty at one time."
The performances resonated deeply with Mr. Barnthouse. "It's just a journey through 5,000 years of incredible culture with the most talented performers that I have ever seen in my entire life accumulated in one spot—straight from the orchestra to the dancers to the set designers, it's just an incredible experience!"
Classical Chinese dance is one of the most complex, expressive, and demanding art forms in the world, and New York-based Shen Yun has a mission to revive this divinely inspired culture.
Mr. Barnthouse exclaimed, "I do truly believe they suspend the law of gravity when the curtain goes up! These performers do things that I didn't think any human being was capable of doing. I hope that everyone would be able to come and see this."
Mr. Barnthouse was moved by the performances that touch upon contemporary issues unfolding in China. "As a freedom fighter myself it was the performance, The Choice. I was a professional soldier for 25 years and fought communism most of my life. So when I saw that, it touched me deeply and I just wanted to go liberate China from the tyranny it's under right now, so that whole thing really touched me deeply as a freedom fighter."
With his professional background as a theatrical promoter, Mr. Barnthouse recommended Shen Yun. "I have seen a lot of shows in my life, on Broadway off Broadway, Regional Theater—and I have never seen anything that even approaches this! You're asking me to describe something that cannot be described. It has to be experienced."
Reporting by Kerry Huang and Jeanmarie Lunsford.
Shen Yun Performing Arts has three touring companies that perform simultaneously around the world. Shen Yun Performing Arts Touring Company will be at the Stranahan Theater in Toledo for two performances on March 17 and 18.
For more information, please visit ShenYunPerformingArts.org.