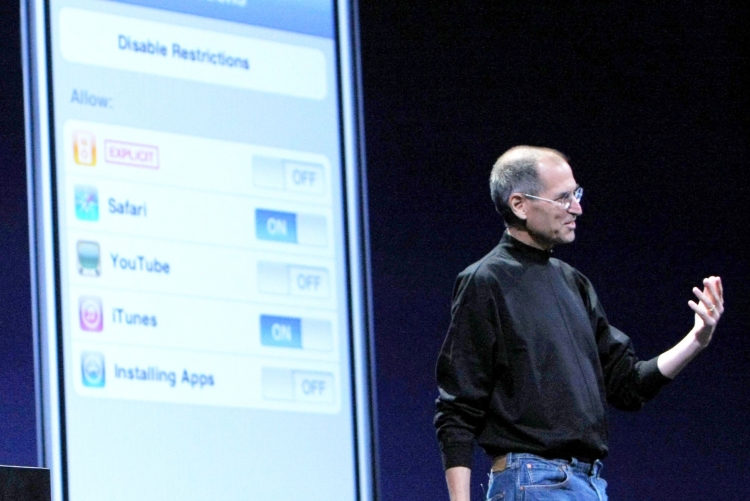 NEW YORK—Long queues are expected at Apple stores across the world on July 11th when it officially launches its iPhone 3G, the next-generation version of its iPhone.
Apple seems confident and poised to take on the demand for the launch. Apple's retail chief, Ron Johnson, said "in 10 to 15 minutes, you'll be set up and ready to go'' in an interview with Bloomberg on Tuesday.
Apple and its U.S. partner, AT&T, have recently given more details about the total amount that the iPhone is expected to cost, in terms of purchase price as well as recurring expenses for the voice and data plan accompanying it.
The new version of the iPhone 3G will cost $199 for an 8-gigabyte model, and $299 for a 16-gigabyte model. The iPhone 3G is believed to be heavily subsidized by AT&T, which is counting on the compulsory 2-year contract to bring in the cash.
In contrast to its retail plan for the previous iPhone, Apple and AT&T are requiring a credit card and social security number in order to activate the device immediately and to start using AT&T's network. It will also discontinue selling the iPhone online.
Last week, on July 1, AT&T disclosed its plans for the iPhone, which started at $69.99 with 450 anytime minutes. An unlimited Anytime plan would cost $129.99 a month. Family plans started at $129.99 a month for 700 shared Anytime minutes.
All of AT&T's plans included unlimited data.
AT&T also announced that the iPhone 3G would be available without a contract, but at a cost of $400 more – thus costing $599 for the 8-gigabyte model and $699 for the 16-gigabyte model.
Global Launch
The iPhone goes on sale in 21 countries on July 11. The launch of the iPhone 3G globally has met with enthusiastic response, but also some irritation in some areas.
In the UK, service provider O2's website crashed on July 7th as customers ready to pre-order the iPhone 3G overwhelmed the site within an hour of the site's launch. When the site came back online, O2 had posted a notice saying that it was out of stock online.
On Monday, O2 issued a statement to explain the outage. "The response was so great that the online store completely sold out of iPhone 3Gs within just a few hours."
However, Apple's partners in some countries appear to have vexed potential consumers.
In Canada, there was a huge backlash against Apple partner Rogers Wireless, which has no plans that include unlimited data. Its data plans, which started at 400 MB of data per month for its low-end plan, met with a vocal opposition from consumers, which included online petitions collecting signatures protesting the rates. As of July 8th evening, over 50,000 people had signed their names on the online petition ruinediphone.com. AppleInsider reported on July 6 that Apple was allegedly irritated at Rogers' rates and had re-routed some of its planned Canada shipments to Europe.
In New Zealand, under Vodafone New Zealand's iPhone plan, the basic iPhone would cost NZ$199, where the minimal data/voice plan that cost NZ$80 a month offered 120 voice minutes and 200 MB data.
Irate New Zealand consumers launched a petition decrying what they described as a "rip off" on ipetitions.com.