Politicians from around the world have agreed to campaign worldwide for the imposition of sanctions on Chinese human rights abusers under a multinational plan.
The decision is part of the latest plan of action in response to the behaviour of Beijing from the global Inter-Parliamentary Alliance on China (IPAC), which held its annual summit in Washington, D.C. on Sept. 12-14.
"The communique addresses different areas of policy relating to the PRC (People's Republic of China), calling for greater support for Taiwan and moving critical supply chains away from the PRC," reads a statement of the Alliance.
"Split into sections addressing human rights, safeguarding the international rules-based order, Hong Kong, Taiwan, strengthening democracy, and support for Ukraine, the document seeks to provide a high-level blueprint for parliamentary campaigning worldwide."
Founded on June 4, 2020, the 31st anniversary of the Tiananmen Square Massacre after the outbreak of COVID-19, the IPAC is comprised of 200 MPs from 23 countries who seek to shape policy and discussion on the threat posed by the Chinese Communist Party (CCP).
The IPAC members want governments to sanction CCP officials and entities that violate human rights, including those that have committed mass atrocities in the Uyghur region of Xinjiang and implemented state-run repression in Hong Kong.
Human Rights Watch (HRW), an international non-governmental organisation (NGO) that works to raise awareness of human rights abuses globally, published an article on Sept. 13 urging the Australian government to sanction Chinese officials for human rights abuses in China's Xinjiang region.
Support from Bipartisan Aussie Legislators
The communique was adopted unanimously with over 60 policymakers attending from 30 countries, including 7 Australian legislators, and a bipartisan delegation of the nation.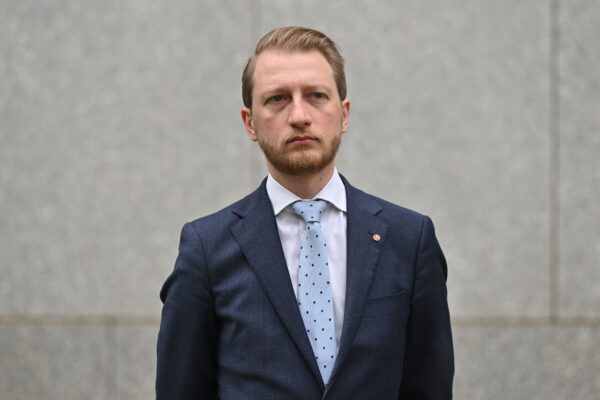 Liberal senator James Paterson, an IPAC co-chair and the shadow minister for cyber security & countering foreign interference, said the document "sets out a clear pathway to help democracies resist coercion and intimidation from Beijing."
"Only by acting together can we hope to preserve and maintain the values we hold so dear, and which were paid for by the sacrifices of previous generations," Paterson said.
"We leave the summit stronger than ever, determined to continue and deepen collaboration within this extraordinary network, and determined to implement this important communique in each of our countries."
Australia passed its "Magnitsky" legislation in December 2021, which enables the government to sanction foreign officials who abuse human rights, engage in corrupt practices, or threaten Australia's national security. The legislation was pushed by late Labor Senator Kimberley Kitching, a founding member of IPAC.
The IPAC members also agreed to push their governments to consider economic sanctions against the CCP to deter its military operations in Taiwan.
"Economic and political measures, including meaningful sanctions, should be considered to deter military escalation and to ensure trade and other exchanges with Taiwan continue unimpeded," reads the communique.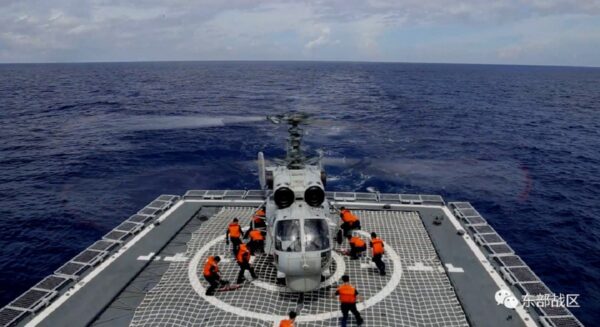 "No one wants to see conflict … What we want is a peaceful pathway," Daily Telegraph reported Labor MP Peter Khalil, also a co-chair of IPAC and the head of Australia's Committee Secretary Parliamentary Joint Committee on Intelligence and Security, as saying so.
"Any evolution of Taiwan's status has got to be peaceful through dialogue," he said.
Khalil praised IPAC's crucial role in protecting common democratic values, warning that Russia's current invasion of Ukraine is "very representative of the contest right before our eyes."
"This is really a question about what kind of world we want to live in," he said.
Other Australian legislators who signed the document include Liberal frontbenchers Claire Chandler and Andrew Hastie, Labor senator Deborah O'Neill and Hugh Mc Dermott, as well as Greens MP Cassy O'Connor.