Ted Cruz has a female doppelganger.
A number of people thought that a woman on "Maury" (which you can watch here; the relevant part starts at 23:23) looked eerily similar to the Republican presidential candidate.
The image started going viral after it was posted on a pro-Donald Trump sub-Reddit.
The woman was identified only by her first name, Searcy. She appeared on Maury Povich's long-running tabloid talk show on Monday.
A guest on #Maury resembles #TedCruz. #PrimaryDay #NYPrimary pic.twitter.com/Ibd7Aggapl

— Sherri Shavon (@sherrishavon) April 19, 2016
On social media websites like Twitter, the image spread like wildfire.
"The real question is why is @tedcruz visiting Maury when he should be trying to win all New Yorkers," one Twitter user wrote, per the New York Daily News.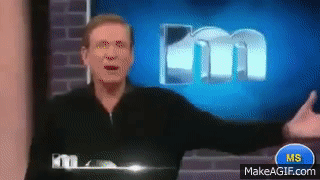 At one point, the "Maury" Facebook page even shared the image. Later, it was added to Maury's website as the "pic of the day."
Cruz has yet to comment on the picture.
During this bizarre election cycle, some have compared Cruz to the lead singer of heavy metal band Stryper, a Duke University basketball player, and Grandpa Munster. Some also claimed Cruz is serial killer the Zodiac Killer.
On Wednesday, The Associated Press said that Cruz has been mathematically eliminated
Donald Trump is now the only candidate who can get the nomination before the Republican National Convention in July, as there are not enough remaining delegates for either Cruz or John Kasich to meet the 1,237 threshold.
It IS #NationalLookAlikeDay! This "Maury" guest looks just like Ted Cruz. https://t.co/ejE96zBn69 pic.twitter.com/7tY35e6lhc

— Inside Edition (@InsideEdition) April 20, 2016
Trump won at least 89 of the 95 delegates in New York, and Kasich won three, according to AP.
On Wednesday, Cruz said only a contested convention is the only path to the GOP nomination.
"We are headed to a contested convention at this point. Nobody is getting 1,237," Cruz was quoted as saying by a Philadelphia news channel. "Donald is going to talk all the time about other folks not getting 1,237. He's not getting there either. Neither of us are getting the 1,237."