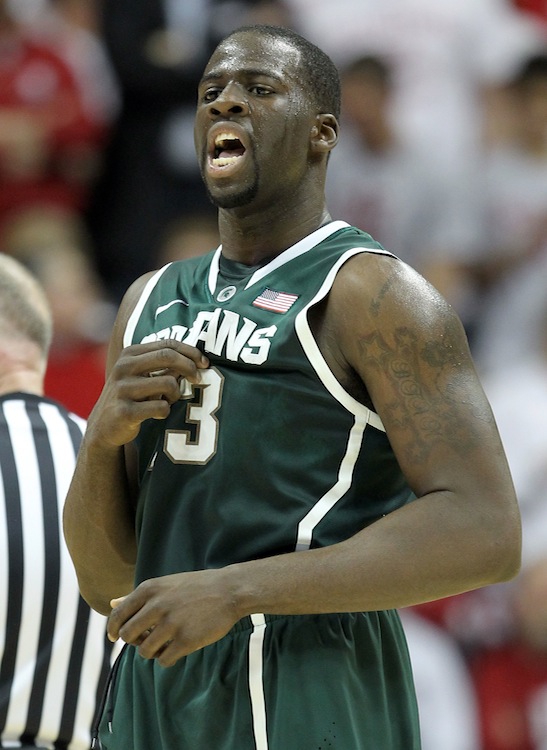 Five Hoosiers scored in double-figures Tuesday night as Indiana (23-7) topped Michigan State (24-6) 70–55 at Assembly Hall in Bloomington, Indiana.
The loss for the Spartans snapped a seven-game win streak that had catapulted them to the top of the Big Ten at now 13-4. Michigan State has already clinched at least a tie of the conference title and can win it outright with another win.
Michigan State was led by forward Draymond Green's 29 points and 8 rebounds, though the Spartans were already down by double-digits at halftime (41–27) and got no closer than a six-point deficit in the second half.
The Hoosiers moved to 10-7 in the conference with the win, good for fifth-place. Freshman forward Cody Zeller led the team with 18 points.