In Sicily, a Lesson of Altruism as Syrian Refugees Arrive
September 7, 2013 6:57 am Last Updated: September 7, 2013 10:39 am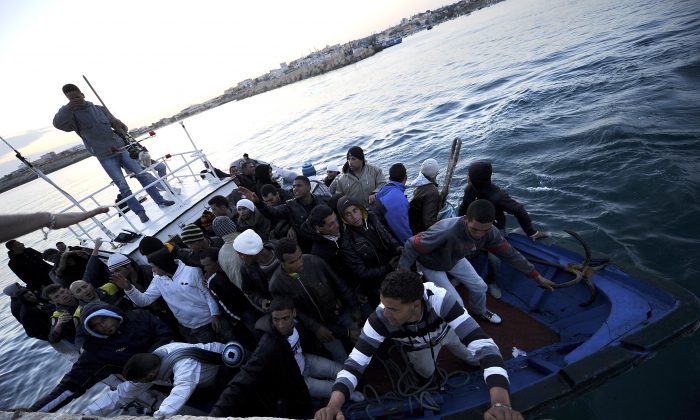 BARI, Italy—Located on the Mediterranean Sea the island of Sicily has become a destination for Syrians fleeing the war-torn nation by boat. 
Refugees on their way to central European countries, such as Germany, Austria, or Switzerland, have to pass through Italy first. The number of Syrian refugees has increased especially in the Syracuse Province of Sicily this year. 
It presents a challenge for Syracuse, which is relatively unprepared, but it's a challenge that the medical director at the Health Association of Syracuse Province, Anselmo Madeddu, is welcoming.
Madeddu said he has come across many "touching experiences" in his work as a physician with the immigrants. They have given "all of us a lesson in civility," he said in an interview with Epoch Times.
The situation is different from previous years and not only in the numbers. Before immigrants were predominantly males in search of a job, but now they are full families with women and children, and even with pregnant women. Moreover, their social status is generally high—including engineers, doctors, and lawyers—according to Madeddu.
A particularly touching encounter Madeddu had was with a husband and son of a Syrian nurse who died upon arriving in Italy. They decided to donate her organs, which saved the lives of three Italians in Sicily. It was an act of civility that showed respect for the other culture, given that organ donation is not a tradition for Muslims, according to Madeddu.
Another touching experience for Madeddu was when he together with a refugee who is a pharmacist, helped a woman give birth. "Life wins in everything," Madeddu said.
Cooperation and sacrifice has also happened among Italian physicians. The Provincial Health Association of Syracuse, together with the medical association, asked "persons of good will" to volunteer help during the refugee crisis, Madeddu said. 
Now more than 25 doctors have volunteered. Some of them are helping refugees after their regular working hours, others are retirees who decided to help as well in an "act of solidarity and selfless helpfulness," Madeddu said.