It was five years ago this month that Remigio Pereira changed two lines of Canada's national anthem and replaced them with a politically incorrect phrase while performing at an all-star baseball game, resulting in his firing from pop-opera quartet The Tenors and evaporating his music career.
Pereira explained his decision to take such a controversial step in a recent interview with The Epoch Times.
"The anthem was the needed platform for people to hear the message. Words mean everything in a song." said Pereira, a multi-platinum and Juno-winning musician who went from serenading presidents and queens to pariah in a matter of hours.
"It led to death threats against me. I was fired from my band and then other cancellations came pouring in on other shows. I was blackballed."
During Major League Baseball's all-star game at Petco Park in San Diego on July 12, 2016, Pereira sparked a firestorm of controversy when, during his solo turn in which he was supposed to sing two lines of the anthem in French in their bilingual rendition of O Canada, he instead sang, "We're all brothers and sisters/All lives matter to the great."
Beamed on the stadium's jumbo television and to baseball fans watching around the world, Pereira finished the anthem along with his bandmates while holding a sheet of paper with the phrases "All Lives Matter" and "United We Stand" and flashing the peace sign.
A few hours after the game the other members of the group issued an apology on Twitter, saying Pereira acted as a "lone wolf" and that they were "shocked and embarrassed" by what he did.
Pereira described what motivated him that day.
"That morning I woke up, went through some of my social media, and watched the video of Alton Sterling getting killed," he said, referring to a black man in Baton Rouge, Louisiana, who had been shot by police a week prior.
Sterling's death, and that of Philando Castile at the hands of Minnesota police on July 6 that year, precipitated a Black Lives Matter protest in Dallas where five police were ambushed and killed by a sniper targeting law enforcement. Texas Lt. Gov. Dan Patrick blamed the shootings on BLM.
"In the moment after I saw the [Sterling] video, I fell to my knees in my hotel room and said, God, what can I do? What is it that needs to be done? And to me, it was a message of unity—that we're all in this together."
But instead of unity, Pereira's anthem change drew condemnation and ultimately the boot from the quartet, but even more damaging were the false accusations of bigotry from high-profile politicians and political commentators seizing on the moment, he said.
"When Remigio Pereira chose 'all lives matter' as his chosen expression, it was either an aggressively racist declaration or a passively racist one. Take your pick," wrote one commentator two days after the incident.
Besides his use of "all lives matter," Pereira was also criticized for changing the national anthem.
Former National Hockey League coach and commentator Don Cherry slammed the singer for altering the anthem, and later that month Prime Minister Justin Trudeau cautioned artists about taking liberties with "a piece that is so cherished."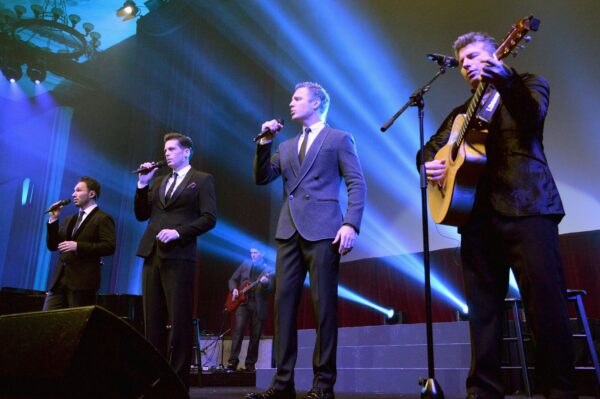 When Pereira attempted to apologize via social media, he was ridiculed.
Today, the 47-year-old singer and guitarist remains angry about the "lies and hypocrisy" that his ill-fated protest generated, and said apologies he made at the time were "not for what I said but that people were not ready for the message."
"A 2-year-old knows what 'all lives matter' means, but we should just accept people taking words and changing the meaning of them for us?"
He also believes the anthem's second verse in the francophone and bilingual versions—"If you carry the sword then you can carry the cross/Car ton bras sait porter l'épée, Il sait porter la croix"—is long overdue for a rewrite.
"Do we want to carry the sword or live life by love?" he asks.
As the media pile-on intensified against Pereira, a series of major concerts featuring him and Toronto guitarist Pavlo to promote their 2015 album was shelved, and in November of 2016 he was officially bounced from the group.
The Tenors, then known as The Canadian Tenors, performed extensively, including in Africa, and collaborated with the Bulembu Children's Choir with whom they gave a benefit concert in Edmonton in 2013.
Pereira noted that by 2016 and a decade's worth of performances, the group's charity work in Africa was well known, and that they had travelled to Swaziland "three or four times to help orphans and build schools and hospitals" in Bulembu.
"Etalk [entertainment news TV show] even came out with us, and know that I wasn't a racist. I waited a long time for [people in the industry] to set the record straight about me and they never did," he said, adding that the group probably raised around $3 million for Swaziland community aid.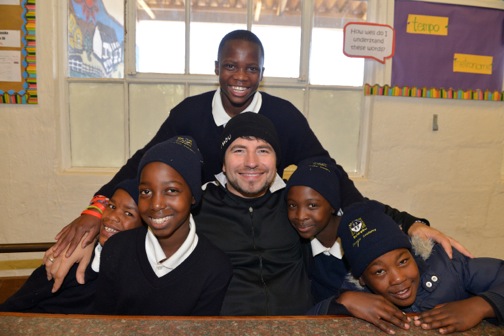 Pereira, who grew up in the Ottawa area, said the quartet only recently settled over ownership rights for The Tenors, for a sum he describes as "less than two percent of $15 million."
He recently sold his home to make ends meet, and pitched a yurt in an undisclosed location that he would only describe as "in the mountains … on the east coast."
Pereira still performs live, and in 2017 he wrote a song about why he changed the O Canada lyrics, titled "I Did It For Peace." His most recent public appearance was at a "No More Lockdowns" Canada Day rally in Ottawa on July 1.
So does Pereira think he's Canada's first victim of "cancel culture"?
"I'm sure there are others but this one was very public around the world. But people believed the media's version of events," he said.
Editor's note: This article was updated to add clarity on how Pereira changed the lines of the anthem he had been scheduled to sing in French.