A 25-year-old Houston man was electrocuted and died during Tropical Storm Harvey as he was wading out into floodwaters on Tuesday, Aug. 29.
Andrew Pasek went to his sister's house in Bear Creek Village to feed her cat when he was shocked, according to his family.
Pasek and his friend waded through knee-deep water that was located near a downed light, which electrified the water, according to KPRC.


"He told [his friend] Sean: 'I'm dying. Go away. Don't help me,'" Pasek's mother, Jodell, told KPRC 2. "He didn't want him to get electrocuted too."
He made the comment to his friend as the current was going through his leg.
"He cannot die in vain. I mean we really want to get this out to the public to be aware, to know about the dangers of the water and electricity," added Pasek's mother.
"It was just a terrible mistake, accident that shouldn't have happened," said his sister, Alyssa. "They were going to wade in the water, they were only in about knee-deep water and walking through the neighbors' yards because the water was more shallow. He got too close to an electrical wire that was still running hot."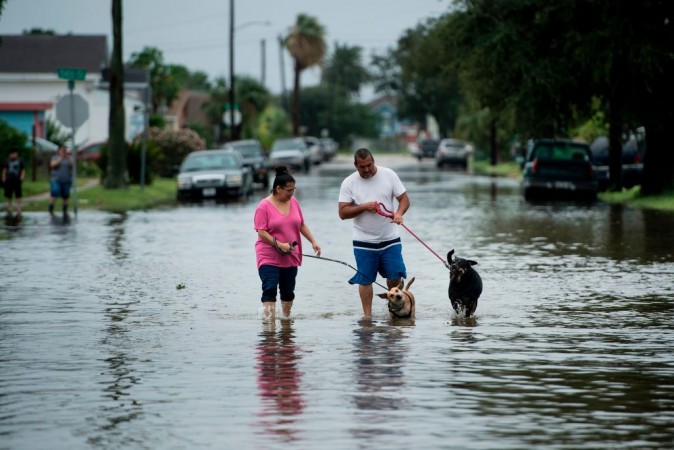 "Be aware of your situations, look around see if there's electricity on. It should have never been on, it should have been turned off," Alyssa added.
"They couldn't get him out. Nobody could touch him. Nobody could resuscitate him. Nobody could help him and they had to leave him there in the water for over an hour until Centerpoint came and finally turned off the electricity to the subdivision," his mom told WFAA. "That could happen. And it just so happened; it happened to my son," she said.
Reports said that at least 32,000 people are currently in shelters, and more than 30 people have died in Harvey's floods. Those numbers are expected to keep rising.