House Church Christians File Illegal Detention Lawsuit
October 25, 2006 12:00 am Last Updated: October 25, 2006 12:00 am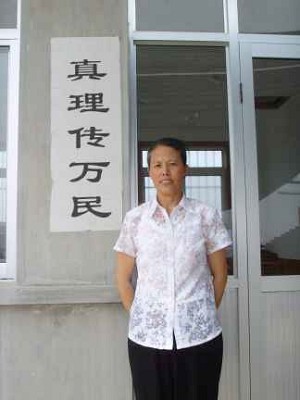 Three house church Christians in Bukou Town, Wendeng City, Shandong Province, Tian Yinghua, Wang Qiu, and Jiang Rong, filed an administrative lawsuit against the local Public Security Bureau (PSB) for illegal detention, and requested the court find their administrative punishment illegal, revoke the punishment, and pay restitution.
June 11, 2006, fifty Christians were attending a regular Sunday worship service when fifty Shandong Wendeng PSB policemen burst into the Bukou house church. The police entered the house without search or arrest warrants and illegally photographed and video taped the Christians. They searched the house and took 31 Christians to the police station to be interrogated.
After the interrogations, the police released most of the Christians, but held Tian, Wang, and Jiang, who were put under administrative detention for 10 days based upon the punishment prescribed in the Law of the People's Republic of China on "Public Order Management" Article 27, Item 2. They were charged with "violation of the religious management regulation, holding an illegal meeting, and illegal evangelism."
Believing such punishment was unacceptable, Tian, Wang, and Jiang submitted an application for Administrative Review to the local government via Dr. Li Baiguang, June 30, 2006.
The local government rejected their application September 28, 2006 and justified the local PSB's handling of this case by stating that the police uniform and insignia are enough proof of police identification, thus no other identification is necessary; according to the Chinese law, the police can orally summon a criminal suspect and issue a formal summons later, which was the procedure followed by the PSB in this case.
As a backup legal measure, Tian, Wang, and Jiang filed a lawsuit with the local court through Dr. Li Baiguang, October 12, 2006.
In his statement, Dr. Li Baiguang reiterated various illegal actions taken by the local PSB in the case and also enumerated the items in the Chinese constitution and other regulations to prove the lack of legal basis of the three Christians' Administrative Detention by the local PSB.
Rev. Bob Fu, President of CAA said, "It is to be expected that the Administrative Review Application would be rejected, and there is limited possibility of the lawsuit's success. But we hope that Christians in China will at least make use of what limited legal room they enjoy to strive for religious freedom. I believe success will come sooner or later through our perseverance."