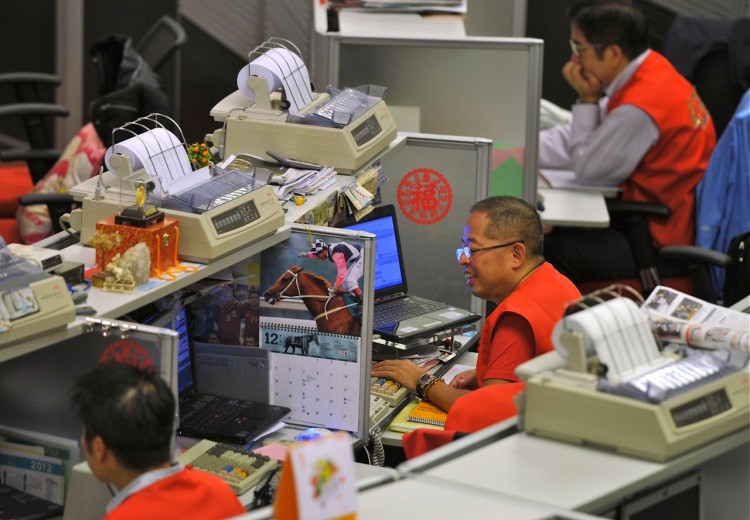 Hong Kong Stock Exchange (HKEx) traders had their lunch breaks further slashed on March 5, as the second stage of the controversial bid to extend working hours took effect.
The HKEx workers now receive a 60-minute lunch break, cut down from 90 minutes. It is believed the extra half an hour will boost trade and allow it to compete with regional and global peers.
This is the second stage of the overhaul, which saw lunch breaks cut from 2 hours to 90 minutes in March 2011. Last year morning trade was also moved to start 30 minutes earlier as well.
The latest change means that the HKEx will trade for a total of five-and-a-half hours, instead of four, when compared to the same time last year.
"The implementation of the second phase of the new trading hours is aimed at aligning the opening of the Hong Kong securities market's afternoon trading session with that of the mainland [China] market, and further increasing the overall competitiveness of HKEx's markets in the region," the Hong Kong bourse wrote in a statement last week, flagging the new trading hours, reports FinanceAsia.
The cutbacks in Hong Kong have put the business hub in line with other major centers. Currently, stock exchanges in Australia, Singapore, and South Korea operate on an all-day trading regime.
Major exchanges in the West, including those in the U.K., Germany, and the United States, also have an uninterrupted trading day.
"In general, for Asia, the more the various exchanges harmonize their operating hours, the better," said Rob Laible, head of sales trading for Asia ex-Japan at Nomura, in an e-mail to FinanceAsia. "You constantly hear that Asia is not a 'sector' market, but rather a 'country' market. If the exchanges can align their operating hours more consistently, then you have a real chance to see more cross fertilisation with the various stocks on different exchanges."
However, Hong Kong brokers are not happy. They say the longer break gives them the opportunity to meet with clients—something that is embedded in doing local business. Traders also say the shorter break will have minimal effect of the trade volume.
Last month, hundreds took to the streets to protest the planned change, but their demands were not met. "The reality is that for institutional brokers based in Hong Kong that are typically trading Apac [Asia-Pacific], one exchange's reduction in the lunch hour break does not have a material effect," said Laible.
The average daily trading volume of futures and options reached 572,275 contracts last year, a record high and an increase of 22 percent compared with 467,961 contracts during 2010, according to HKEx data.