Support is mounting for protesters in Hong Kong hours after President Donald Trump said that U.S.intelligence has informed him of Chinese troops being mobilized to a city bordering Hong Kong.
"Our Intelligence has informed us that the Chinese Government is moving troops to the Border with Hong Kong," Trump wrote on Twitter on Aug. 13. "Everyone should be calm and safe!"
Earlier Chinese state media said the regime's Armed Police were assembling in Shenzhen, a city bordering Hong Kong, "in advance of apparent large scale exercises."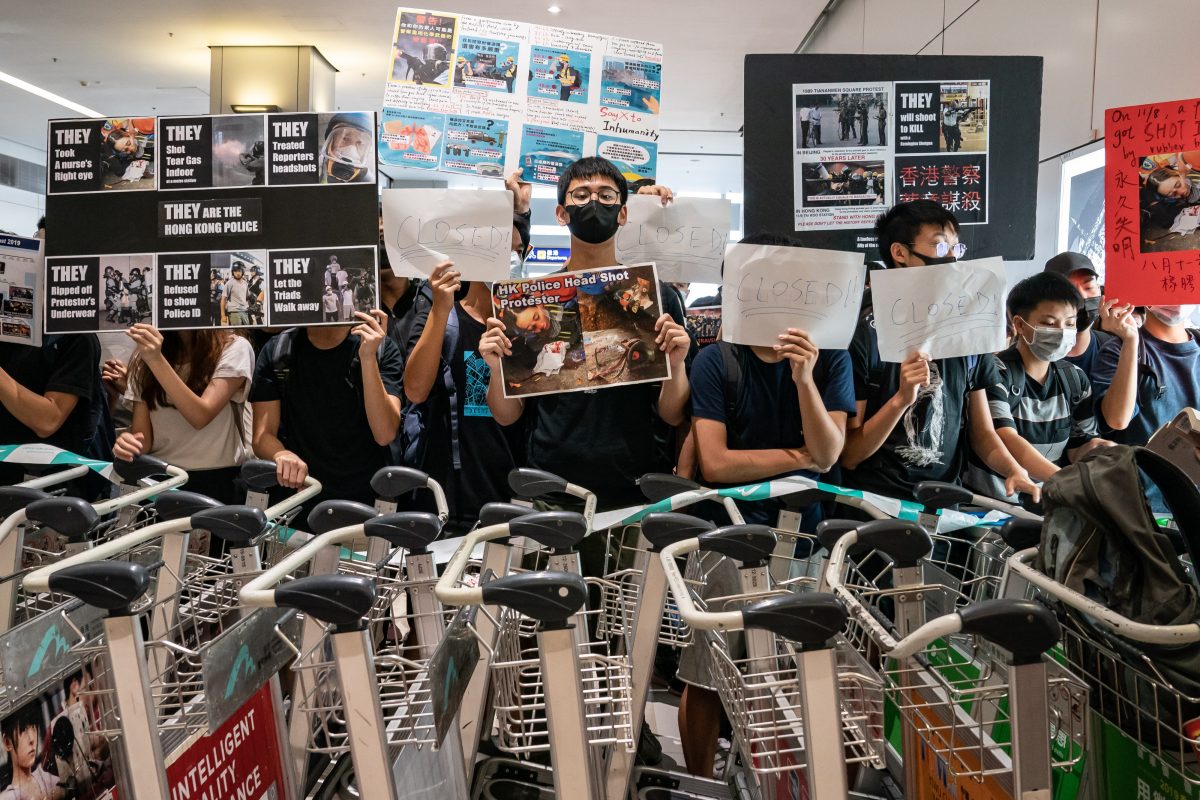 Protests in the city have escalated as demonstrators flooded Hong Kong International Airport on Aug. 13 in opposition to police brutality, prompting airport authorities to call off hundreds of flights going in and out of the airport for the second time in two days.
The demonstrations at the airport, which led to clashes between police and protesters on the evening of Aug. 13, came after intensified violence over the weekend that saw police firing tear gas, for the first time, inside a subway station, shooting rubber bullets at protesters at close range, and a female medic hospitalized after being shot in the eye with a pellet round.
The mass protests, which have continued for more than two months, were sparked by a controversial extradition bill that would allow people to be transferred to the mainland for trial, but have since expanded to include calls for democracy and an investigation into police brutality.
A number of officials from the United States, Canada, and the UK have taken to Twitter to voice support toward Hong Kong protesters while expressing concerns of possible crackdown by the Chinese regime following Trump's tweet.
U.S. Sen. Lindsey Graham (R-S.C.) said that the protests "highlight the moral authority of their demands for Freedom and Democracy."
"30 years after Tiananmen Square all Americans stand with the peaceful protesters in Hong Kong … This is becoming a defining moment for US-China relations," he wrote in a tweet, referring to the regime's bloody crackdown on unarmed student protesters in Beijing in 1989.
"Protests in Hong Kong are further exposing China's relentless campaign of repression, censorship, and the imprisonment of millions," U.S. Sen. Mitt Romney (R-Utah) wrote in a tweet.
Rep. Dan Crenshaw (R-Texas) said in a tweet he supported the protesters' calls for freedom.
"Even in the face of China's aggression & police brutality, they're [protesters] standing by their worthy cause," Crenshaw wrote.
"America is proof that democracy is worth fighting for. Protesters in Hong Kong are fighting for that same reason."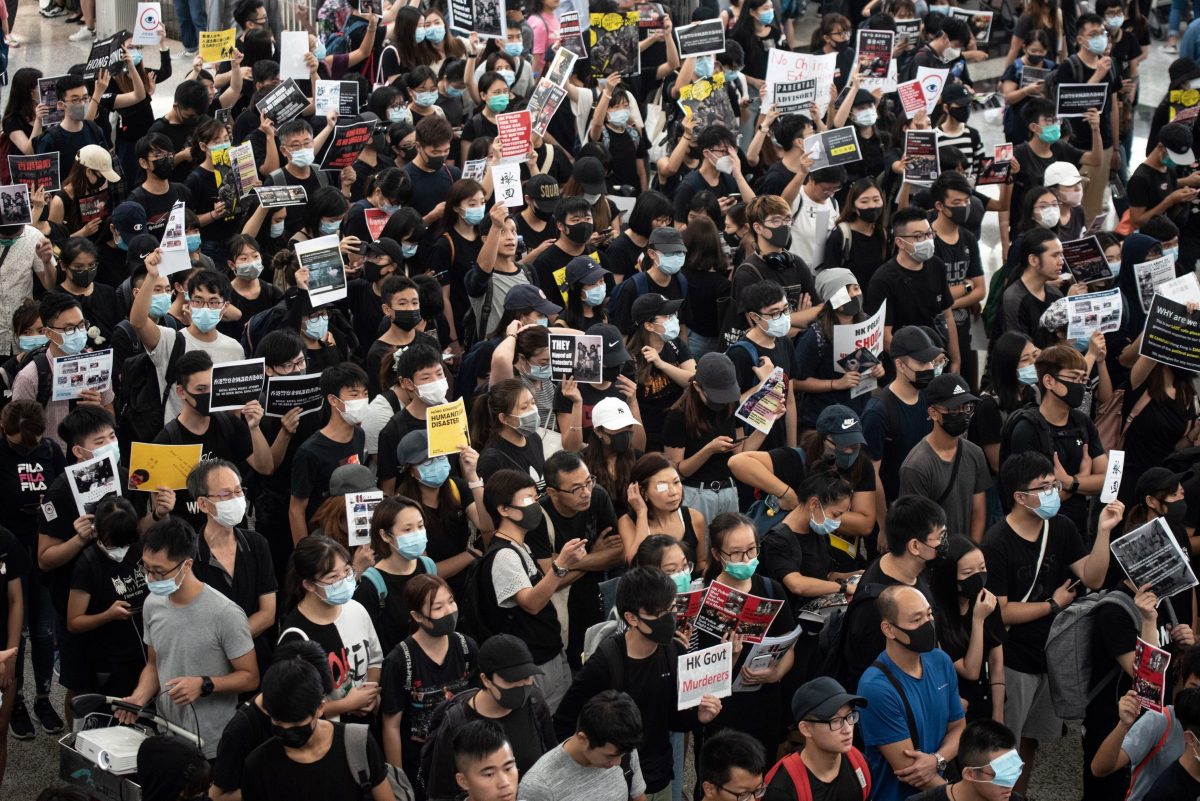 Concerns 
Several other Western officials sounded alarms over the escalating violence and Beijing's intensifying rhetoric against the protesters.
"China's escalating threats against HongKong is not an "internal matter," it's a blatant violation of commitment to Hong Kong's autonomy Beijing made in an international treaty," Sen. Marco Rubio (R-Fla.) wrote in a tweet on Aug. 13.
In an earlier tweet, Rubio said that the Chinese regime's stance on Hong Kong "is showing the world exactly who they are."
"Now is the time for everyone committed to democracy, freedom, human rights, and the rule of law to stand with the people of Hong Kong," leader of Canada's Conservative Party Andrew Scheer posted on Twitter on Aug. 13. "Now, and in the coming days, we are all Hong Kongers."
British Foreign Secretary Dominic Raab, who had made a call to Hong Kong Chief Executive Carrie Lam last week expressing concerns over the former British colony, said that he was concerned after seeing the "worrying pictures of clashes" between police and protesters at the airport.
"As I said to Carrie Lam during my call last week, we condemn the violence [and] encourage constructive dialogue to find a peaceful way forward," he said on Twitter.
Chris Patten, who served as the last governor of Hong Kong before the city's transfer back from British rule, told BBC radio in an interview on Aug. 13 that military intervention from China would be "a catastrophe" for both China and Hong Kong.
He said that he hoped the Hong Kong and Chinese governments could give "sensible ground" before tension further intensifies.
"I can't believe that any rational person in Carrie Lam's position would actually argue the case against a commission of inquiry," Patten said.
"I very much hope that even after 10 weeks of this going on, the government and President Xi will see the sense in establishing a way of actually bringing people together."