As the Hong Kong protests continue into their fifth month, and police brutality intensifies, fears are growing that law enforcement authorities are using artificial intelligence facial recognition software from a Sydney-based company to quell the ongoing pro-democracy protests.
For at least three years, Sydney-based iOmniscient has been supplying law enforcement authorities in Hong Kong with software that can match faces from any video footage to police databases, reported Bloomberg.
Sources familiar with the matter, who spoke on condition of anonymity, said the technology was initially supplied to find missing children, but it is uncertain if the software is now being used to identify individuals amid an increasing crackdown on pro-democracy demonstrators.
Bloomberg was told engineers within the company have trained dozens of police officers on how to utilize the artificial intelligence software, which can scan surveillance footage to automatically match license plates and faces to a police database, and identify suspects in a crowd. The software can also be used to manage traffic and track criminals.
In a training session after protests in Hong Kong kicked off in June, police officers reportedly specifically asked iOminiscient staff how to use dashboard cameras to automatically identify license plate numbers.
At least 90 people have been arrested for violating a ban on wearing face masks since authorities this month triggered an emergency law for the first time in the region in more than half a century.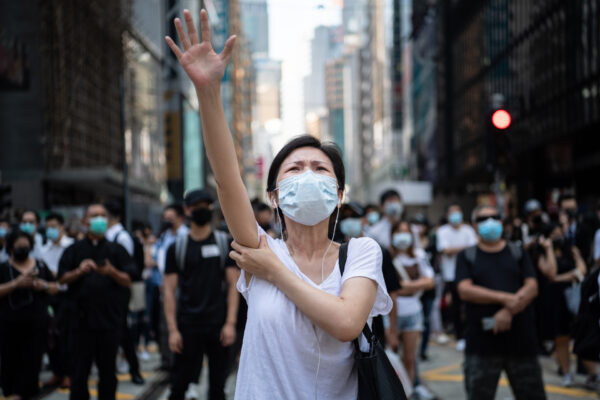 Bonnie Leung, a district councilor and a former leader of the Civil Human Rights Front told Bloomberg demonstrators continue to wear face masks for fear of being identified with mainland-style surveillance.
"Hong Kong people are afraid of being captured by the CCTV cameras," Leung said.
Privacy laws in the region state the public must be told if they are being monitored, however, if the data is being used to either detect or prevent crime, police can claim an exemption, Bloomberg reported.
Although Hong Kong authorities have claimed built-in facial recognition is not being used throughout the city in its CCTV cameras at China government offices, or in its recently installed smart lampposts, Chief Executive Carrie Lam's administration has yet to quash fears the technology is being used to monitor protests.
Meanwhile, iOmniscient has so far refused to respond when asked whether its technology has been used for crowd control in Hong Kong.
Stuart Hargreaves, a law professor at Chinese University of Hong Kong told Bloomberg: "Is the 'facial recognition' simply the police combing through video footage for 'known individuals,' or is there some kind of automated AI [Artificial Intelligence] system at play?"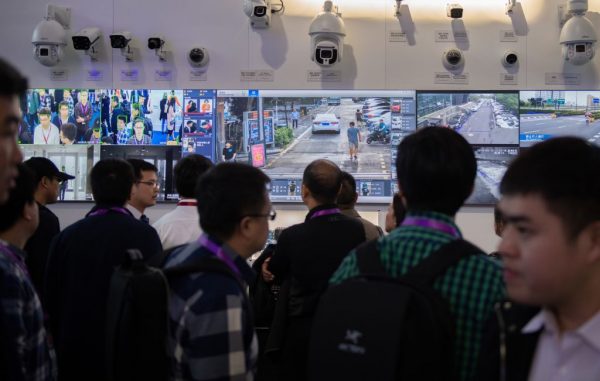 "The truth is we simply do not know."
The Epoch Times reached out to iOmniscient for comment, but did not immediately hear back.
Hong Kong's protests have plunged the region into its biggest political crisis in decades and has taken a heavy toll on its economy.
A rally dubbed "Medical Workers Resisting Tyranny" is planned at Chater Garden in the heart of the financial center on Saturday evening, with another protest, "Fight Against Police Brutality, Stand with Muslims, Citizens and Journalists", due to take place on Sunday across the harbor in Kowloon district.
Reuters contributed to this report.