Hong Kong media tycoon Jimmy Lai and seven other activists were sentenced on Dec. 13 to jail terms ranging from four to 14 months for their respective roles in a banned Tiananmen Square vigil last year.
Lai, 72, the founder of the now-shuttered pro-democracy newspaper Apple Daily, is already serving a 20-month sentence for taking part in pro-democracy protests in 2019. The media mogul, who was separately convicted last week of inciting others to participate in an unauthorized assembly, was sentenced to a term of 13 months.
Prominent barrister Chow Hang-tung, 36, and former journalist Gwyneth Ho, 31, received sentences of 12 months and six months, respectively.
The three had pleaded not guilty to all charges relating to the banned rally in 2020.
Hong Kong traditionally holds a candlelight vigil every year to memorialize the victims of the bloody massacre at Beijing's Tiananmen Square on June 4, 1989, when the communist regime's leader sent troops to quash protesting students who called for a more open society.
The former British colony had been the only place on Chinese soil to host large-scale public commemorations, but Hong Kong police have banned the vigils for the past two years, citing the COVID-19 pandemic.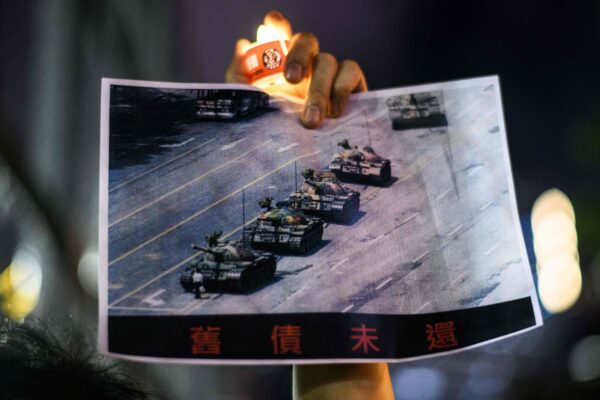 "If commemorating those who died because of injustice is a crime," Lai said in a letter read by his lawyer on Dec. 13, "then inflict on me that crime and let me suffer the punishment of the crime, so I may share the burden and glory of those young men and women who shed blood on June 4 to proclaim truth, justice, and goodness."
"Let us not delude ourselves that this is all about COVID-19," Chow said in her mitigation plea, according to local media outlet Hong Kong Free Press. She described the conviction as "one step in the systemic erasure of history, both of the Tiananmen Massacre and Hong Kong's own history of civic resistance."
"If those in power had wished to kill the [movement] with prosecution and imprisonment, they shall be sorely disappointed. Indeed what they have done is breathe new life into the movement, rallying a new generation to this long struggle for truth, justice, and democracy," she said.
"People moved by conscience cannot be deterred by jail."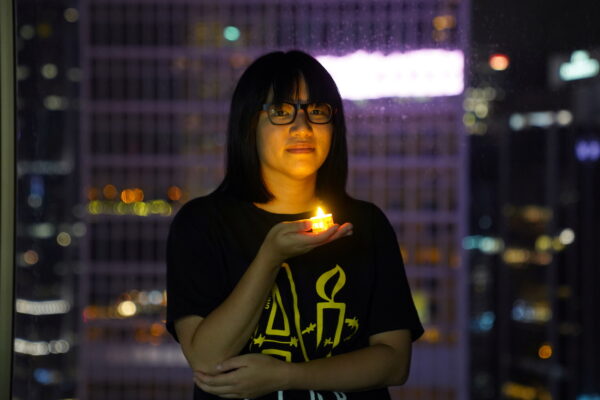 Five others had previously pleaded guilty in connection with the banned vigil.
Former lawmaker Lee Cheuk-yan, 64, received the heaviest sentence: 14 months.
"If there was a provocateur, it is the regime that fired at its own people," Lee told the court on Dec. 13. "If I must go to jail to affirm my will, then so be it."
Lee, who is already behind bars for participating in two protests in 2019, was the chairman of the now-dissolved Hong Kong Alliance in Support of Patriotic Democratic Movements of China, an organizer of the Tiananmen vigils.
Three other former members of the organization, Richard Tsoi Yiu-cheong, Leung Yiu-chung, and Simon Leung Kam-wai, received terms of 12 months, nine months, and nine months, respectively.
Former lawmaker Wu Chi-wai was sentenced to four months and two weeks.
The new jail terms make little difference to most of the defendants, who are already behind bars for protest-related charges, since they will serve their sentences concurrently.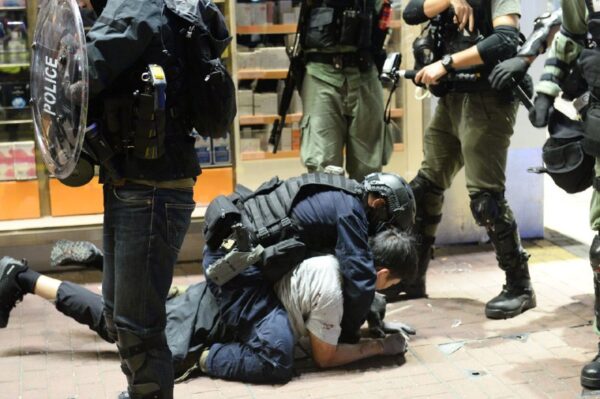 Hong Kong police have arrested more than 10,000 people related to the mass pro-democracy protests that rocked the city in 2019. Those protests were triggered when the city government announced plans to allow extraditions to mainland China, but the demonstrations broadened to demand greater democracy and freedoms.
While the extradition plan was later aborted, the regime imposed a national security law on the city last year. The sweeping legislation, which criminalizes four broadly defined categories of offenses—including secession, subversion, and collusion with a foreign country—has been used as a tool to further crush dissent in the city. Most of the city's once-lively pro-democracy camp have been charged or convicted under the national security law or similar statutes.
Activists including Lai, Ho, Chow, and Lee face separate charges under the national security law that might lead to up to life in prison.
Their sentences on Dec. 13 drew condemnation from the New York-based advocacy group Human Rights Watch. The group's executive director, Kenneth Roth, wrote on Twitter that the Hong Kong court did "Beijing's dirty work" in sentencing the activists.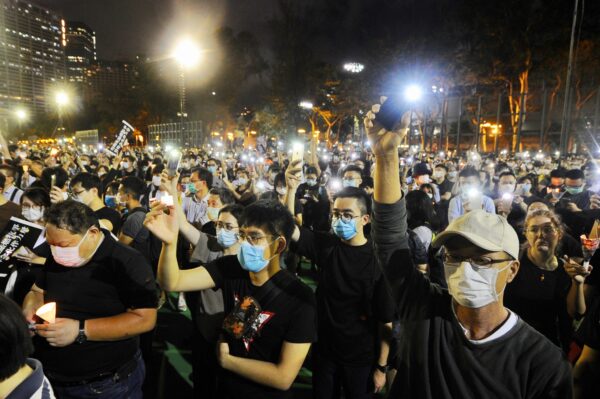 Sixteen other activists are already serving sentences of four to 10 months relating to the vigil held last year. Two democracy campaigners who face similar charges, Nathan Law and Sunny Cheung, have fled Hong Kong.
On June 4, 2020, thousands of Hongkongers defied the ban and took part in a memorial vigil in Victoria Park.
The communist regime in Beijing has never provided a full accounting of the 1989 suppression of students protests in Tiananmen Square. Thousands are estimated to have perished.
The Hong Kong Epoch Times staff, Frank Fang, and Reuters contributed to this report.