HONG KONG—The leading edge of Hong Kong Football Club was cut to 14 points after the team suffered their second defeat of the season last weekend, Sept 16, at the hands of the Youth team.
The HKFC-A team, who played all their first half matches at home due to a scheduled renovation of their indoor greens, were leading the table by 17 points going into the second half of the season. They suffered their first defeat of the seasons in the first game of the second half against their club mates at the B team.
Last Saturday they travelled to Taipo to face the Hong Kong Youth Development Team, who are fighting against relegation. Of the three rinks, only the team skipped by Warren Cheung recorded a narrow victory of 13-14 against Anthony So and the HKFC team lost 6-2 on the overall results.
Second-placed Craigengower Cricket Club, who are also the defending champions, registered a 6-2 victory at home against Tuen Mun Sport Association. As their last game against HKFC-B was postponed, they now have 59 points and have dropped to third.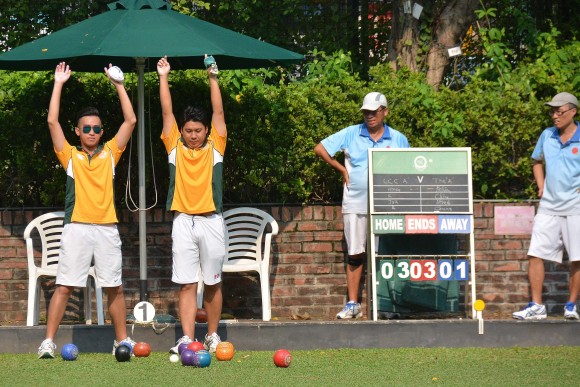 Third-placed Kowloon Cricket Club won their games 3-5 against HKFC-B away from home and move up to second with 66 points, 14 less than the leader's 80 points.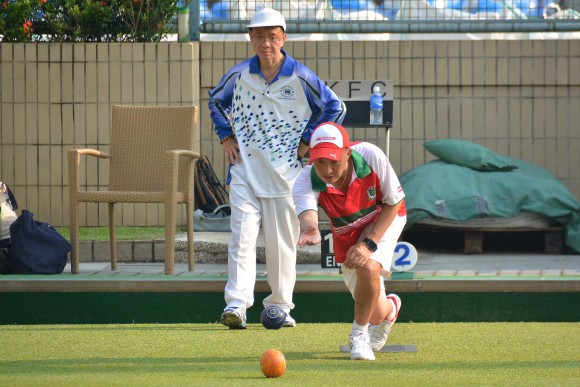 At the bottom, Club de Recreio (CdeR) moved out of the relegation zone with their fourth win of the season, this time against the rock-bottom Kowloon Bowling Green Club B (KBGC-B) team.  As the Police, the other team engaged in the relegation dogfight, lost 0-8 at home to KBGC-A, CdeR now have a cushion of seven points towards safety.
In Division Two, Hong Kong Cricket Club's target of an instant return to the top flight is well on course as they won 2-6 at Indian Recreation Club. They now lead the table by 15 points, with Filipino Club in second place.
In the women section, the leaders Island Lawn Bowls Club suffered their third defeat of the season, all away from home. They lost 2-6 at Indian Recreation Club on Saturday and their lead is cut to four points, as second and third-place HKFC and KCC both won their games 6-2.
The defending champion Shatin Sport Association also won 3-5 at CdeR and are now 13 points below the leaders.
CdeR remain second from bottom after the defeat with a point more than City Lawn Bowls Club.
This week in Lawn Bowls
The Premier Division continues this Saturday Sept 23, and on Sunday, Sept 24 round four of the National Singles is scheduled with women's matches starting at10am and men's matches starting at 3pm.
Claudius Lam is an officer of the  Hong Kong Lawn Bowls Association