A Colorado U.S. Senate candidate apologized for remarks he made in the past that attempted to draw a parallel between slaves being whipped and politicians.
Video footage unearthed and published by Tay Anderson, a Denver school board member, showed John Hickenlooper telling an audience years ago to "imagine a slave ship."
Hickenlooper, who was governor at the time, said political schedulers are the people who whipped slaves to keep them rowing, while elected officials "are the ones rowing."
A Democrat who was running for president before dropping out and announcing a bid for a Senate seat, Hickenlooper said in a statement released by his campaign, "I recognize that my comments were painful."
"I did not intend them to be. I offer my deepest apologies," he said.
Anderson shared a story about Hickenlooper's apology before reaffirming his endorsement of Andrew Romanoff, former speaker of the Colorado House of Representatives, in the Democratic primary.
The men are vying to face Sen. Cory Gardner (R-Colo.), a first-term senator whose seat is viewed by some as in danger.
The situation came after Hickenlooper became the first person ever to be held in contempt by a state commission for refusing to appear at a mandatory hearing.
The hearing was held virtually and Hickenlooper claimed a virtual appearance would violate his due process.
At issue is whether the former governor violated state law by accepting gifts including private jet trips, meals, and accommodations but not reporting them.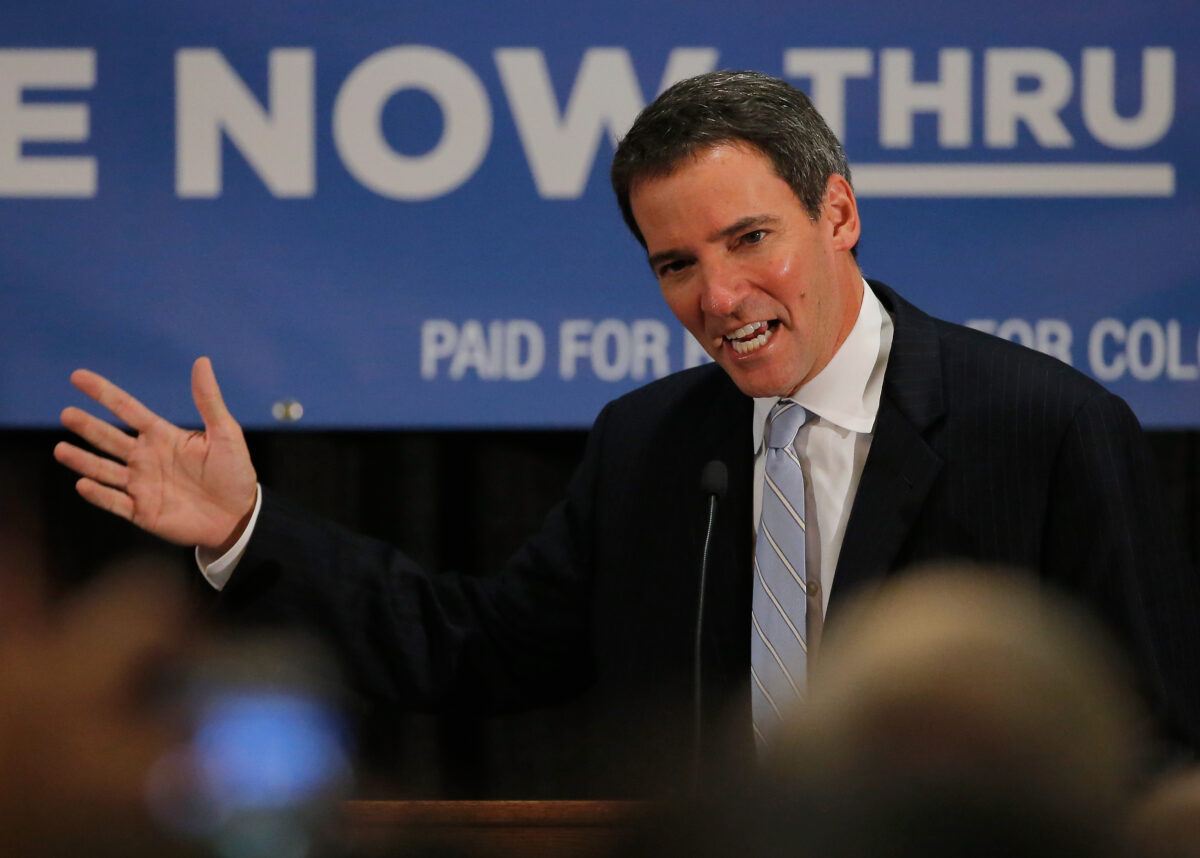 Hickenlooper earlier this month apologized for a statement he made about the Black Lives Matter movement.
In an online forum, he was asked what the movement means to him.
"Black Lives Matter means that every life matters," he said.
"And the color of a person's skin has nothing to do with the richness of their lives and their place in their family, in their neighborhood, in their community," he added. "And that every life is sacred and every life deserves the protections of our system of public safety and our system of justice."
Criticized by some for his remarks, including Romanoff, the campaign issued a statement saying "black lives matter."
"It's important that we say that because, for far too long, our criminal justice system hasn't reflected that belief. So I'll say it again: Black lives matter. And working to combat systemic racism matters," he said in a separate statement to news outlets, saying he tripped over his words.