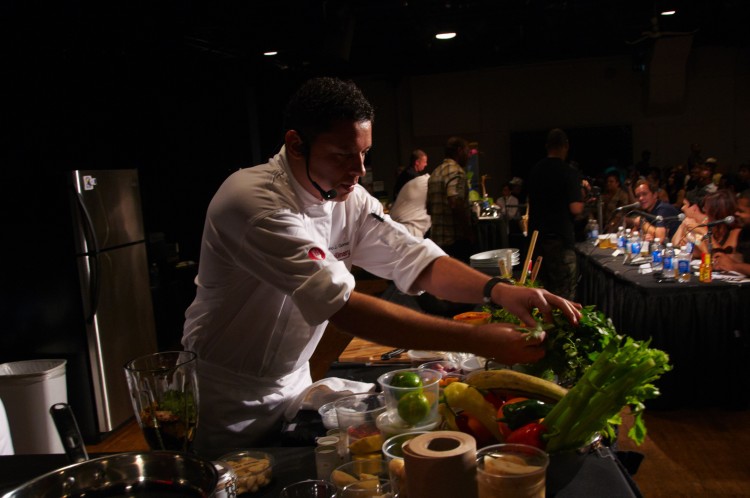 TORONTO—This weekend from Friday to Sunday, the 15th annual CIBC Hot & Spicy Food Festival is poised to win over even the toughest people who say no spice can conquer their taste buds.
If you are not big on spicy food, make sure to ask for the mild versions of foods on offer. Test your spice limit and discover how much your taste buds can take. The festival also offers great aromas and entertainment.
Witness some great food contests including Taco Takedown and the final battles for the title of Iron Chef. Iron Chef competitors include Ross Warhol from the U.S., Marvis Brade from Antigua and Barbuda, Jonatan Gomez Luna Torres from Mexico, and Canada's very own Nick Liu.
This year, the festival has added a travelling conference known as TECHmunch Toronto, an event for food bloggers, food media, food photographers, and cookbook authors to "develop the tools they need to create great content, build a loyal audience, and turn their passion into profit."
The Red Hot Market is sure to make a spice lover indecisive with all the spices the market has to offer. Be warned that temptations to buy and try them all may occur.
According to the website, this is "one of Harbourfront Centre's most beloved festivals" and that says a lot, considering the large number of events hosted by Harbourfront.
This summer, if you were to visit Harbourfront—the heart of downtown Toronto—every weekend, you'd always find something new to do, often free of charge.
On any given day you can enjoy canoe rides, street stage entertainment, exhibitions, and an international marketplace of colourful booths. Look for craft-making and performing arts courses and workshops running throughout the summer, and on Wednesdays catch free movies at 9 p.m. under the stars.
The Epoch Times publishes in 35 countries and in 19 languages. Subscribe to our e-newsletter.