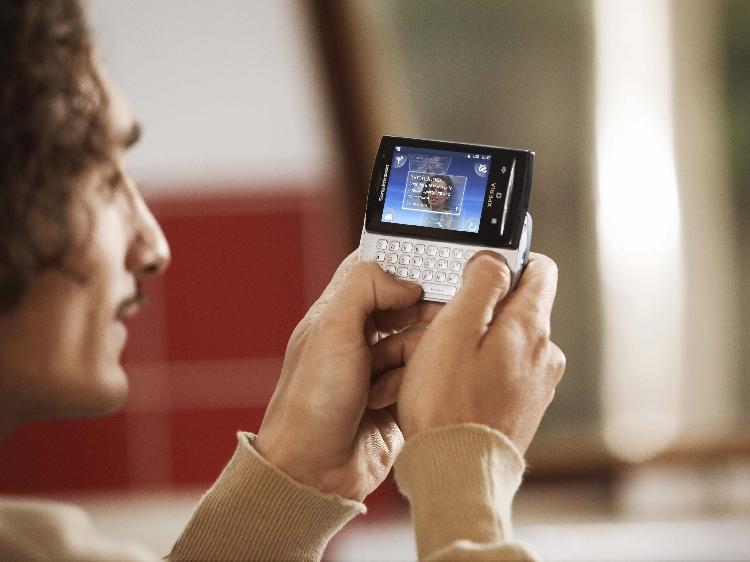 From its debut in 2008, the Android operating system's popularity has risen steadily to capture a large portion of today's smartphone market. One of the reasons for its success is the variety of Android phones available, each customized for a specific type user.
The phones are in contrast to the Apple iPhone, which features only one flagship model, and the BlackBerry smartphones with their signature QWERTY keyboard design. Android phones are better customized to individual need and specialize in more specific features.
Small and Light: For those who dislike hauling a big phone around, Sony Ericsson's Xperia X10 Mini may be the answer for your problem. Being only 3.3 inches by 2 inches and weighing just over 3 ounces, it is one the of the world's smallest Android phones. Another contender in this category would be the Motorola FlipOut that measures just 2.6 inches by 2.6 inches and weighs 3.9 ounces. Although they are small in size, the features they pack are on par with standard smartphones on the market.
Plain and Simple: For users who do not need state-of-the-art features on their phones, there are a few models designed for their needs. Among them are the HTC Wildfire, Sony Ericsson X8, HTC Hero, and LG Vortex. These phones typically have fewer features such as GPS, accelerometer, Wireless LAN, as well as lower screen resolutions.
Heavy Texting: Users who regularly text or send e-mails on their phone will appreciate the slide-out QWERTY keyboards included in Android phones such as the Sony Ericsson Xperia X10 Mini Pro, HTC G2, HTC myTouch 3G, Motorola Droid, Samsung Intercept, Samsung Transform, and LG Ally.
Best for Business: The Motorola Droid Pro is a good choice for busy corporate executives on the move. Its features include a front-facing QWERTY keyboard to make typing e-mails easier, synchronization for corporate calendars, a VPN client, quad band network connectivity, and extra device security.
Active Lifestyle: Those who like to exercise or enjoy outdoors activities might worry about damaging their phones with dirt or water. Motorola has a phone specifically for this group, however, that protects against this with a water-resistant, dust-proof design.
GPS Navigation: While there are voice navigation applications available to download for Android phones that have integrated GPS, the Garmin-Asus Garminfone specializes in its GPS features and comes readily equipped with Garmin GPS navigation software.
High Speed: With the emergence of 4G (fourth generation) wireless technology, a new range of Android phones have been released such as the HTC myTouch 4G, HTC EVO Shift, Samsung Epic 4G, and Motorola Cliq 2. Using these phones, cell phone users get faster Internet connections, and the higher network bandwidth offered by the 4G network allows users to upload and download files at high speed.
Ultimate Android Phone: For users who want all the latest available features on their smartphone, they are spoiled for choice. There is a large variety to choose from such as the Sony Ericsson Xperia X10, HTC EVO, Samsung Galaxy S series (including Captivate, Fascinate, Vibrant), Motorola Droid 2, and Motorola Droid X.
High Definition Entertainment: For those looking to take advantage of HD video and high quality photos with their Android smartphones, there are a couple of good options on the market. The HTC EVO and Acer Stream offer HDMI output for users to display photos and high definition videos straight onto a HDTV.