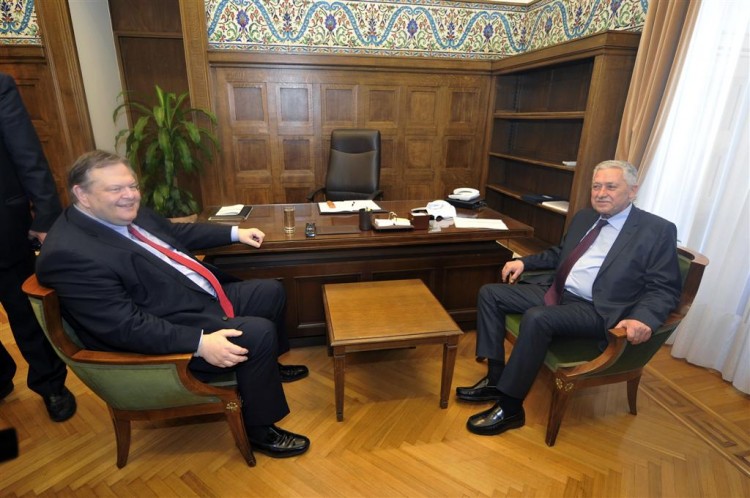 Greek socialist leader Evangelos Venizelos is making an attempt to build a government, his party said on Thursday, a day after the leader of the far-left SYRIZA party failed to do so.
Evangelos Venizelos, head of the socialist PASOK party, said it is "obvious that the people want stability," CNN reported. He added that Greece should stay in the eurozone, the group of European Union countries who share the euro currency.
"It is a given that we want Greece in the euro," he said. "We want something better, not something worse."
Venizelos is in talks with Democratic Left chief Fotis Kouvelis in forming a unity government, the Ekathimerini newspaper reported.
"The moment of truth is approaching for everyone," said Kouvelis. "I propose the formation of an ecumenical government made up of trustworthy political figures that will reflect and respect the message from the elections."
Alexis Tsipras, the leader of the far-left SYRIZA party, which opposes austerity measures, has given up on trying to form a coalition.