Google Maps: Street View Guy Wearing a Santa Hat in Time for Christmas
December 16, 2013 6:54 pm Last Updated: July 18, 2015 5:17 pm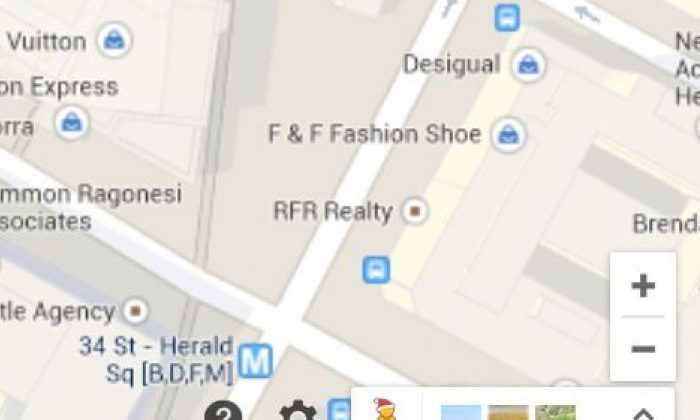 Google Maps underwent somewhat of an interface overhaul recently, but one that's notable is the little man used to access the Street View function
The small yellow man is wearing Santa Claus hat, which was first noted by users on Twitter and other social media websites on Monday.
Google Maps also apparently got rid of its sidebar on the left and replaced it with a freefloating search bar on the top left.
It also includes a small "Earth" view at the bottom left.
To change back to the old Google Maps, hit the question mark on the bottom-right, located about two slots to the left from the Street View man. At the bottom, it should read, "Return to classic Google Maps."