Legendary singer Gladys Knight is slated to perform the national anthem during the Super Bowl on Sunday, Feb. 3, and she again reiterated her pro-"Star Spangled Banner" stance.
The seven-time Grammy Award winner will sing the anthem at the Mercedes-Benz Stadium ahead of kickoff in Atlanta.
"I am proud to use my voice to unite and represent our country in my hometown of Atlanta," Knight told CBS News in a Feb 1 report. "The NFL recently announced their new social justice platform Inspire Change, and I am honored to be a part of its inaugural year."
Colin Kaepernick's attorney, Mark Geragos, said this week that Super Bowl performers, including Knight, are "crossing an intellectual picket line; they're saying to themselves, 'I care more about my career than whether what I'm doing is right,'" according to The Associated Press. Kaepernick, who has been out of a job for several seasons, started the trend of NFL players kneeling during the national anthem in an attempt to protest against alleged police brutality.
But Knight told AP on Feb. 1 she has been working for civil rights and has been singing the anthem since she was a child.
She said that while everyone is entitled to their opinion, "once we get into that love thing, it all comes together and goes wherever and we end up clapping and having a good time."
And on Feb. 1, Knight reiterated to the "Today" show that her performance is an opportunity to bring unity to the country. "I felt like I could do my part," she said.
In a previous statement, Knight said, "I understand that Mr. Kaepernick is protesting two things and they are police violence and injustice," TMZ reported in mid-January.
Atlanta, I'm coming home! #NFL #SBLIII pic.twitter.com/8rH0O5OAAo

— Gladys Knight (@MsGladysKnight) January 17, 2019
She added: "It is unfortunate that our National Anthem has been dragged into this debate when the distinctive senses of the National Anthem and fighting for justice should each stand alone."
"I am here today and on Sunday, Feb. 3 to give the Anthem back its voice," Knight said, "to stand for that historic choice of words, the way it unites us when we hear it and to free it from the same prejudices and struggles I have fought long and hard for all my life, from walking back hallways, from marching with our social leaders, from using my voice for good."
She continued: "I have been in the forefront of this battle longer than most of those voicing their opinions to win the right to sing our country's Anthem on a stage as large as the Super Bowl LIII."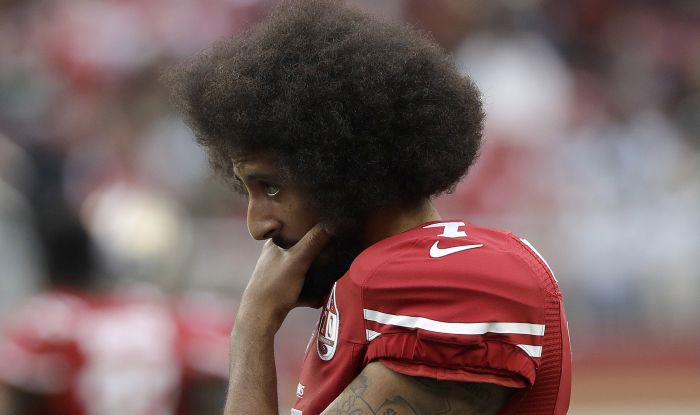 "No matter who chooses to deflect with this narrative and continue to mix these two in the same message, it is not so and cannot be made so by anyone speaking it," she added.
Other than Knight's performance, deaf activist Aarron Loggins will sign both the anthem and "America The Beautiful" for the National Association of the Deaf (NAD).
NFL's Goodell Addresses Kaepernick
Roger Goodell, the NFL commissioner, said that an NFL team would sign Kaepernick if they believed he would help.
"I've said it many times privately, publicly that our clubs are the ones that make decisions on players that they want to have on their roster," Goodell told the media on Wednesday, NBC Sports reported.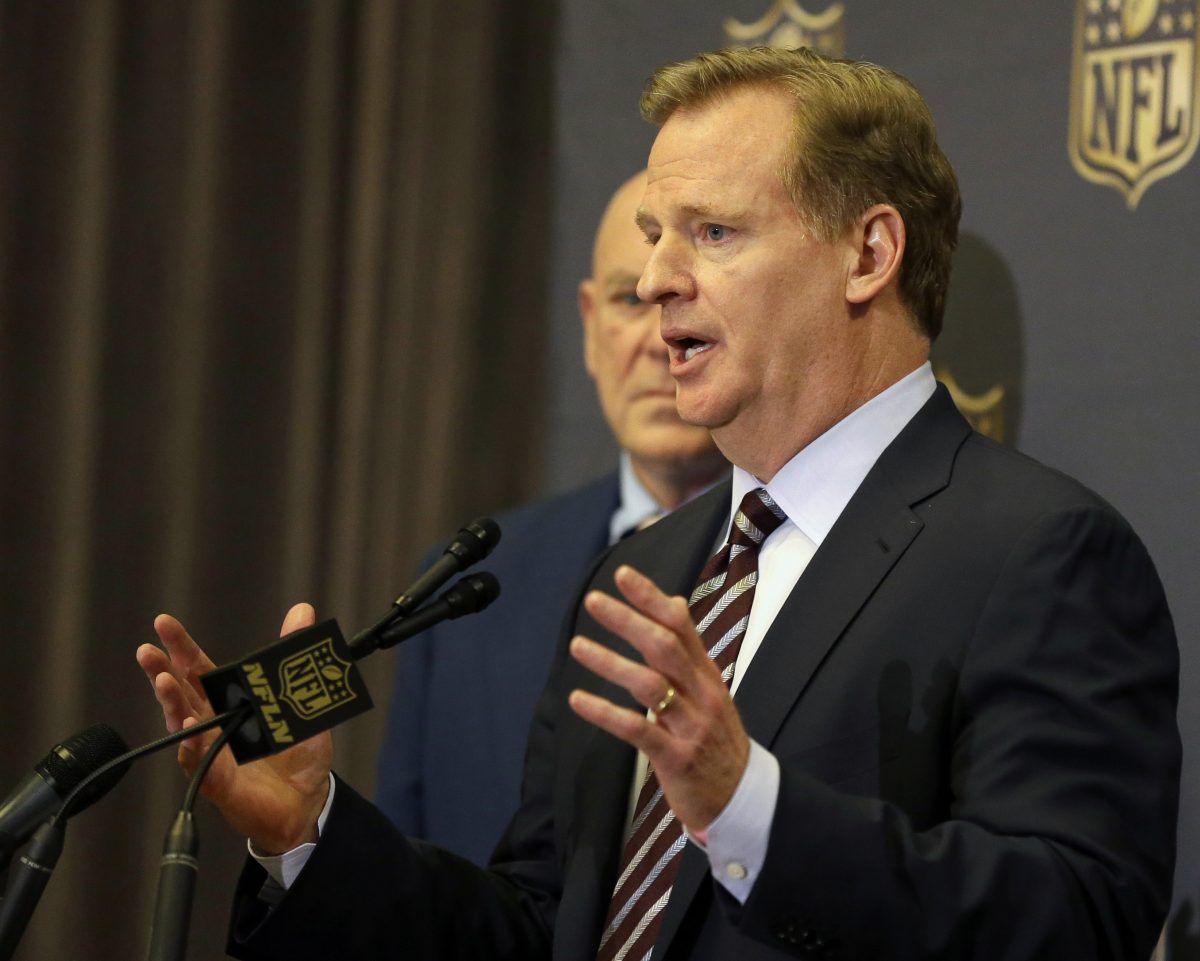 After he left the San Francisco 49ers after being benched for Blaine Gabbert, he remained unsigned for the 2017 season. In October 2017, he filed a grievance against the NFL, saying that teams were colluding to keep him from playing due to his political stance.
"I think if a team decides that Colin Kaepernick or any other player can help their team win, that's what they'll do," Goodell said. "They want to win, and they make those decisions individually in best interest of their club."