A Georgia State Trooper is being lauded for what he did after discovering four children following their parents' tragic death in a car accident.
Trooper Bradley responded to the wreck and found the two adults dead, and soon found they were husband and wife. He went with a deputy to their address, which was less than a mile away, and four kids answered dressed in costumes because it was Halloween. 
"We were lost with words," he recounted in a Facebook post. "The deputy then asked the eldest boy if anybody was home, hoping for a 'Yes' but the boy would unknowingly disappoint us. 'My parents went to the store to get more face paint. They told us not to open the door for anybody, but they should be back soon.'"
The deputy and Bradley stalled as their colleagues searched for the nearest living relative. They reached the kids' paternal grandmother and told her to come claim custody of the kids. She left immediately but lives in Florida so it would be a while.

Bradley said he "fell ill" when he requested the Department of Family and Child Services. 
"Not only would these children discover they lost both parents, but would spend their Halloween in a county jail until somebody could tend to them; it just wasn't right," he said. "I pulled the deputy coroner to the side and told him that I was split. I wanted to preserve these kids' Halloween and the ones to come. I suggested that I'd care for them until their family was able to. Being a retired commander with the state patrol, I desired his approval, which he eagerly gave."
The trooper was able to take the kids out to eat and have fun with them, and later brought them to the trooper post, which acts as the troopers' home. The Corporal, and the local sheriff, soon arrived after hearing the bad news and brought candy and talked with the kids. The kids got ready to sleep, still not knowing what happened. "You turned an F-Minus day into an A-Plus night!" the youngest girl told Bradley.
Finally, the grandmother arrived just before dawn, and took them away.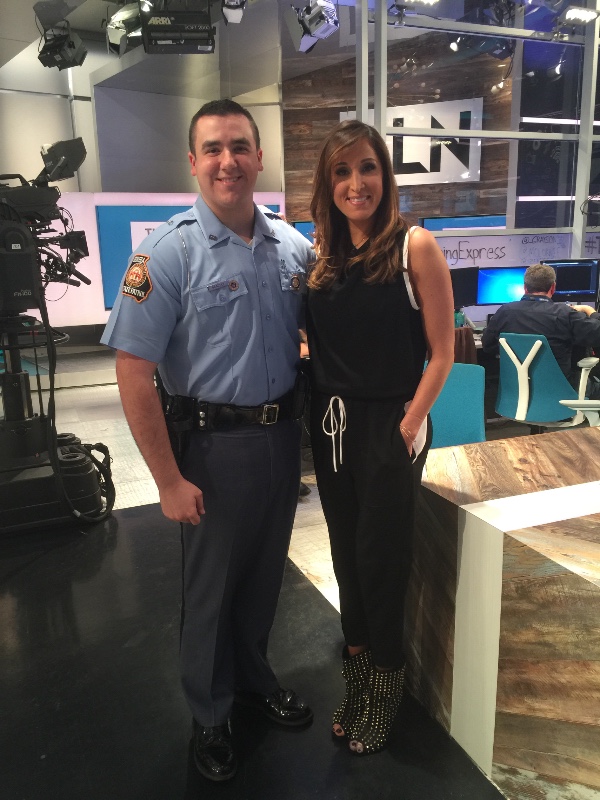 Bradley wrote, "I told you all that to help you understand the series of unfortunate events: The children lost both parents. They children will now be moved from Georgia to Florida. Due to the move, they will be placed into public schools. And they would have to rid of their pets (they have about six dogs; two of which are pregnant) because their guardians are unable to tend to them."
He asked for donations for the family, and the response has been amazing. Already $385,503 has been raised on GoFundMe as of Nov. 6.
Bradley says the kids have received tens of thousands of messages of support also, and are getting ready to settle into their new home.