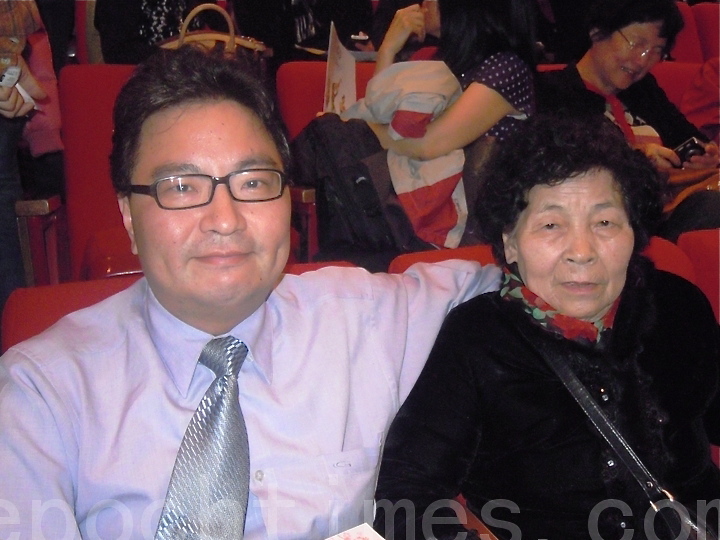 TAIPEI, Taiwan—Hsu Hung-Hsiang, vice general manager of Herbaly Biotechnology Company, was seeing Shen Yun Performing Arts for the second time. He was among the audience at the National Dr. Sun Yat-sen Memorial Hall on March 22 with his mother.
After the performance by the New York-based company, who has as its mission the revival of the 5,000 years of divinely inspired Chinese culture, Mr. Hsu said, "Each piece touched and inspired me deeply. It made me feel like I was traveling back in history."
A performance by Shen Yun is a presentation of traditional Chinese culture as it once was: a study in grace, wisdom, and the virtues distilled from the five millennia of Chinese civilization, according to Shen Yun's website.
"The beauty I see in Shen Yun is phenomenal and very natural. The experience for me is also easy and natural, which impresses me. The artists have a high spiritual and art level to be able to present such beauty that can truly and naturally touch people's hearts."
"I feel as though I have surpassed this dimension and time, and traveled through history."
"Shen Yun brings me treasures of high level art that comes naturally from the hearts of the artists. This results in inspiration and touches the soul deeply. It's always been this way for me when I watch Shen Yun."
Reporting by Chao Chi-Ling and Lin Hsin-Yi.
Shen Yun Performing Arts, based in New York, tours the world on a mission to revive traditional Chinese culture. Shen Yun Performing Arts New York Company will perform in seven cities in Taiwan until April 8 and then continue to top venues in Australia and New Zealand.
For more information visit ShenYunPerformingArts.org
Read the original Chinese article