French Open Winner Li Na Does It for Herself
July 8, 2011 8:51 pm Last Updated: July 11, 2011 7:53 am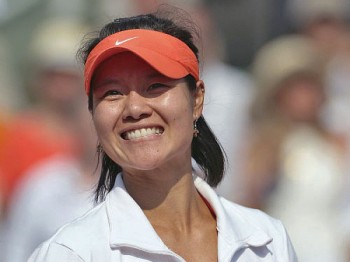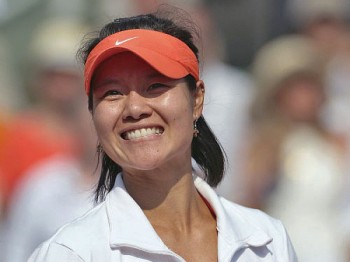 At the age of 29 Li Na became the first Asian winner of the French Open Grand Slam, turning a new page in tennis history and raising questions about the future of professional tennis in China. In her June 4 acceptance speech at Roland Garros Stadium, she expressed her gratitude to sponsors, the organizers of the French Open, and her own team.
Li has jokingly referred to herself as an 'old lady' in the age-circumscribed sport. She doesn't jive too well with the nationalistic idea that "it's China's win," emphasizing rather that, for her, it was simply a day when her dreams came true.
Breaking Free of the System
Li has become one of a handful of players to test the relatively uncharted waters of a policy, 'flying alone,' allowed in 2008 by China's Tennis Association. With the heady success of the prestigious win in France, attention has been drawn to the standard regulations of China's Tennis Association, which mandates that players from the country's national teams are required to relinquish to the state 65 percent of prize money accrued from international games; taxes eat up another portion, and in the end sometimes only about 20 percent of the purse is left for the athlete.
Under the 'fly alone' policy, players are entitled to keep from 65 to 88 percent of international earnings, with the major trade-off being that they must leave the state's cradle.
Li's recent 'fly alone' win at the French Open was also marked by the firing of her coach, husband Jiang Shan, prior to the win, which she explained was done for professional reasons.
Drawing inspiration from the West, the star player has always been intrigued by tennis champion Andre Agassi. She told Southern Metropolis Weekly: "In fact, I admire every stage of Agassi, because he has always been true to himself. I also want to be myself."
Like the majority of athletes in China, Li entered the state-controlled sports system at the tender age of five. She became an "elementary component" in the huge national production line, starting out from the local amateur sports school, progressing to the provincial professional sports team, and eventually to the national team. She quickly distinguished herself in the fiercely competitive environment that either makes or breaks athletes at an early age.
She joined the national team in 1999 and won three gold medals and a bronze medal in the 2001 9th National Games. In 2002, however, at 20 years of age, Li Na suddenly decided to walk away from the sport.
There were multiple versions of why she quit, all dramatically elaborated upon by Chinese media. According to Qiangjiang Evening News, one reason was that she was not able to get a personal coach. Another was that her coach of nine years had never praised her, which made her feel like she was no longer fit for the sport.
With her announcement to quit, Li ruffled feathers in the national sports system with the widely quoted remark: "Isn't it true that all the superiors and coaches want out of my win is their own career advancements and big houses?"
New Start
With the encouragement of fans from her hometown in Hubei Province and Jiang Shan (her future husband and coach,) Li decided to return to the sport, resurfacing to compete in the 2005 10th National Games. But she lost in the semi-finals.
In a post-match interview, she took the opportunity to give further voice to her complaints about the national system: "I think there are many shortcomings in the national sports system. It would be better if an athlete's performance were connected to prize money."
Relating her own personal experience, she said, "The national team coach didn't help me very much. I had not seen any improvement over the past year.
"Before I joined the national team, I was doing pretty well. My best performance period was after I reemerged last year, before I returned to the national team."
Sun Jinfang, then Director of the Tennis Administrative Center, viewed Li's comments as a direct attack and moral betrayal of the national team and the national sports system.
In a press conference, Sun was quick to criticize Li, saying, "She ignored the country's efforts in training her, simply comparing herself to foreign players. This shows her low morality and very poor sense of responsibility.
Athletes like Li Na seriously lack professionalism. She only cares about money!"
He added, "Although Li Na will not be dismissed from the national team in the near future, for sure she will not be representing China in the Olympics three years from now."
Although players have the advantage of making a lot more money if they choose to 'fly alone,' they are not free to choose sponsors or the international competitions they participate in. Such matters still require state approval.
After the 2008 Olympics, the Chinese Tennis Association agreed to let Li and three other players 'fly alone' — albeit with some strings attached: the players would be required to play for the national team when requested, and were required to submit eight percent of prize money and twelve percent of sponsorship endorsement money they obtained to the Tennis Association.
Li was 26 when she broke from the national system. She and Jiang were prepared to exhaust their savings until she succeeded.
Family Ties
Li often gives credit to Jiang in interviews. She told Chinese media, "No one can replace him. He understands me and tolerates me."

She fell in love with Jiang, also a tennis player, when she was 16. They were married in 2006. She has a heart and rose tattoo on the left side of her chest, "to celebrate our many years of love."
Li can be hot-headed, particularly when she is not performing well. Media and spectators have come to view Jiang as her "punching bag." On various occasions she has singled him out in the crowd, screaming, "Get out of here!" He has always taken the cue, stealing away without a word.
He said in her defense, "Li Na needs a channel to vent. I am the only person she trusts. Only I can tolerate her and understand her."
Before the 2011 Australian Open finals, Li told Chinese media, "Do not say that I am doing this for the country. I am doing this for myself."
After losing the title to Kim Klijsters, Li returned to her hometown of Wuhan, Hubei Province. She spent her time exclusively with family and declined all commercial activities, conspicuously absent at the annual red carpet event and official propaganda-fest, the CCTV Spring Festival Gala.
She told Chinese media, "I will stay in Wuhan to enjoy the Chinese New Year with my family. I choose to do this for myself and my family."
Read the original Chinese article.