French Company's Beijing Manager Arrested for His Beliefs
March 31, 2007 12:00 am Last Updated: March 31, 2007 12:00 am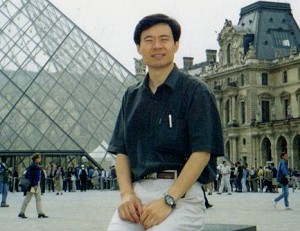 Ma Jian is the branch manager of the French PCM Pumping Industry company's Beijing office. He also manages the company's business in northern Asia. On February 28, 2007, Ma was arrested by Beijing police as he was working. He was secretly sent to a brainwashing class where he was tortured for 20 days. On March 19, Ma was transferred to the Detention Center in Beijing's Dongcheng District.
Ma, 38, has a Masters degree in Business Administration. Ma has worked in the French PCM company for nearly four years. He began to practice Falun Gong in 1996. Ma has remained steadfast in his practice even after the Chinese Communist Party (CCP) began to persecute Falun Gong in 1999.
According to a report on Clearwisdom.net, Ma was arrested by the police at about 5 p.m. on February 28. The arrest took place in Ma's office. Eyewitnesses revealed that Ma was beaten by police during the arrest. Ma's whereabouts had been since unknown after his arrest.
Ma's wife Yao Lian now resides in Canada. She has appealed to the international community in an effort to draw attention to her husband's unlawful arrest. Falun Gong practitioners in France and Canada are working on rescuing Ma.

On March 24, Yao and Amnesty International co-hosted a press conference in Montreal, Quebec, Canada. Yao appealed to the international community to help rescue her husband. Mr. Sushil Handa from Amnesty International's Montreal branch called for international attention to the CCP's continuous cruel persecution of Falun Gong practitioners in mainland China. He also called for attention to the CCP's violation of human rights and international human rights treaties. The press conference was attended by many media groups including CBC French Radio.
Following Ma's unlawful arrest, his family went to the Dongcheng branch of Beijing Public Security Bureau to request information. A police officer from the Dongcheng branch denied that Ma was being held under arrest. Ma's father-in-law and mother-in-law were later asked to sign an arrest document for Ma Jian. On the written arrest document, the arrest date was many days later than the actual date on which Ma was arrested by police. Because of the inconsistencies in the record, Ma's in-laws refused to sign.
Subsequent to Ma's arrest, the PCM company sent a letter to the Beijing Public Security Bureau through the French Embassy in Beijing, inquiring why their employee in Beijing had been arrested. They have received no reply. When the company attempted to hire a lawyer to defend Ma, they were told that lawyers in China are not allowed to defend practitioners of Falun Gong.