The foster family of murdered Crystal Lake boy Andrew "AJ" Freund have released a statement recalling his time with them as "happy, fun-loving," before he was "abruptly" cut out of their life.
AJ's body was found in late April buried in a shallow grave.
His biological parents face multiple charges in connection with his death, including murder.
An attorney cited by ABC7 said the statement was jointly issued by the foster family and one of AJ's biological grandmothers.
The statement read, as per NBC:
"We, the family that lovingly cared for Andrew (AJ) during the first 18 months of his life and were then allowed to be in his life for another 26 months until the parents abruptly prevented us from having any further contact with him, want everyone to know that AJ was loved by us with all our hearts.
"While we had him in our lives, he had a happy, fun-loving life. This smart little boy loved having books read to him, doing puzzles, his Thomas the Train, playing with his fire trucks, bulldozers, cement mixer, and Ninja Turtles. He was very curious and always wanted to learn about everything.
"He was, and will always be, our loving and caring little boy. With his brave short life, AJ made the ultimate sacrifice to save his younger brother and unborn sibling. His life shall not be in vain. AJ will always be our little superhero.
"We want to thank the Crystal Lake Police and surrounding Police Departments, the FBI, all other first responders, and our community at large. We appreciate all of the kindness, prayers, love, and compassion shown by all."
Records from the Illinois Department of Children and Family Services, as cited by NBC, note that AJ was placed in a foster home in November 2013, just one month after his birth.
He was returned to the custody of his biological parents in June 2015.
Parents Allow State Care for AJ's Brother
Meanwhile, AJ's parents have agreed to let the state's child welfare agency care for their younger son, according to the Northwest Herald.
JoAnn Cunningham and Andrew Freund Sr.'s younger son was taken into Illinois Department of Children and Family Services custody after AJ's April 18 disappearance.
The Herald reports McHenry County prosecutors have filed a petition to cut Cunningham and Freund's parental rights to the younger boy. While permanent revocation of parental rights makes its way through the court system, Cunningham and Freund Sr. have agreed for their 4-year-old son to remain in the care of the Illinois Department of Children and Family Services.
Months before his death, 5-year-old AJ told a doctor that his mother might have abused him, according to reports.
'Maybe Someone Hit Me With a Belt'
AJ and Cunningham told the doctor in December 2018 that bruising on the side of his leg was caused by the family dog, reported USA Today.
But when the doctor talked to AJ alone, he told him: "Maybe someone hit me with a belt. Maybe mommy didn't mean to hurt me," according to the newspaper, citing records from the Illinois Department of Children and Family Services.
State officials then investigated the claim but found there wasn't enough evidence to take the child into custody, according to the report.
The case was eventually closed about a month later due to a lack of evidence, Fox News also reported. Doctors ultimately couldn't determine how the child got the bruise.
According to CNN, citing the report, doctors said the bruise could have been caused by "a dog, belt, or football."
Autopsy Reveals Cause of Death
An autopsy has revealed that AJ died of multiple blows to the head.
A coroner cited in criminal complaints filed on Thursday, April 25, at the McHenry County Circuit Court, stated that the boy died as a result of craniocerebral trauma caused by blunt force injuries to the head.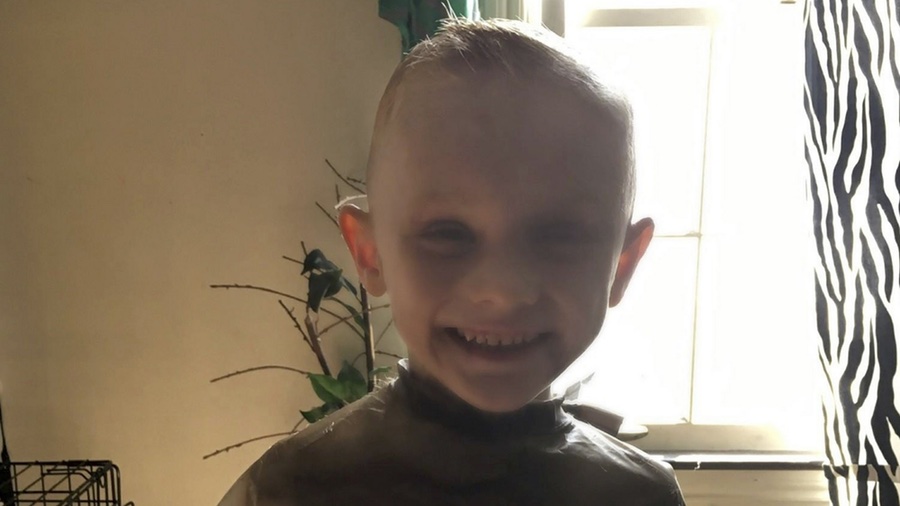 Other chilling details were heard in court, according to Fox5, including that prior to being beaten to death, the little boy was forced to take a long, cold shower.
Prosecutors cited by the news outlet said AJ's parents forced their son "to remain in a cold shower for an extended period of time and/or struck A.F. on or about his body, knowing such acts would cause the death of A.F."
AJ's parents appeared in McHenry County Court Thursday where, according to WGN-TV, they faced multiple charges.
JoAnn Cunningham, AJ's mother, was charged with five counts of first-degree murder, four counts of aggravated battery, two counts of aggravated domestic battery, and one count of failure to report a missing or child death.
Andrew Freund Sr. was charged with five counts of first-degree murder, two counts of aggravated battery, one count of aggravated domestic battery, two counts of concealment of a homicidal death, and one count of failure to report a missing or child death.
A bond of $5 million each has been set for the parents.
Cunningham, who is seven months pregnant, shed tears as the judge listed the charges, WGN-TV reported.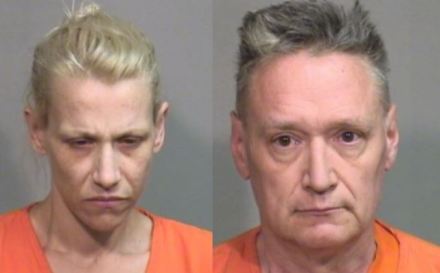 Freund Sr. showed no emotion in court.
Both parents are due in felony court on May 10, according to The Herald.
'No Longer Have to Suffer'
The boy's body was found wrapped in plastic on April 24 in a rural area of Woodstock, Crystal Lake police Chief James Black said at a news conference, according to The Associated Press.
Woodstock is about 50 miles northwest of Chicago and a few miles from the family's home in Crystal Lake.
In a message intended for the slain boy, the chief said, "We know you are at peace playing in heaven's playground and are happy you no longer have to suffer."
Welfare Checks
On April 23, the police released more than 60 pages of reports written by officers who responded to various calls about the house where AJ lived with his parents, AP reported.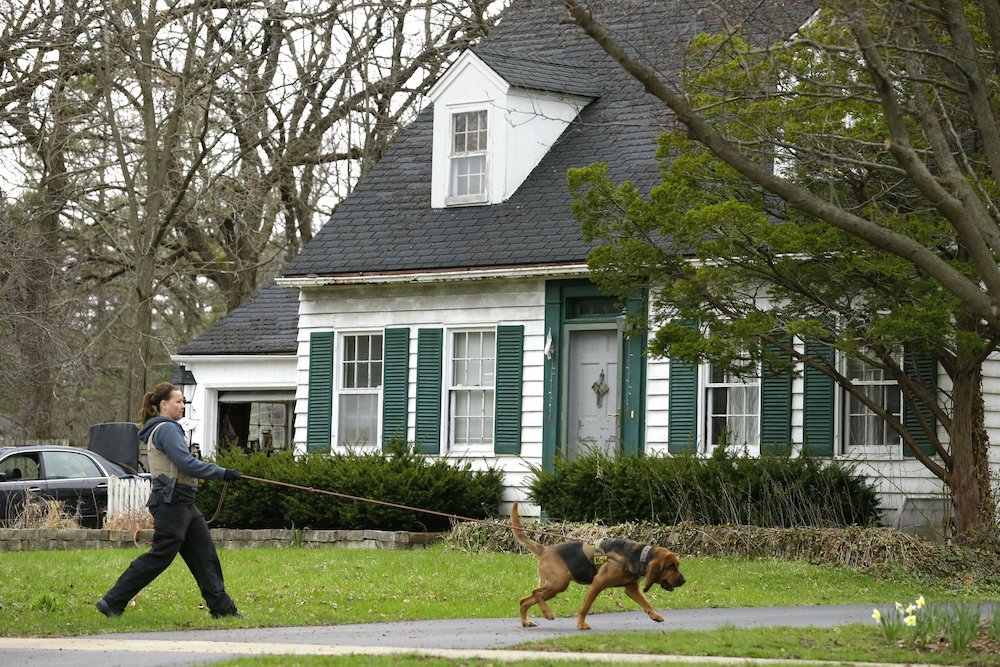 One report described seeing the home littered with dog feces and urine, and a children's bedroom where "the smell of feces was overwhelming." Another report said the officer found the house to be "cluttered, dirty, and in disrepair," and without electrical power.
The heavily redacted reports also indicate state child welfare workers were called after officers spotted a large bruise on one of the young boys living there, but that the children appeared to be "healthy and happy" and were not removed from the house.
Epoch Times reporter Jack Phillips and The Associated Press contributed to this article.