A former Navy SEAL said that walls do make a difference in terms of security as he said Democrats don't seem to "value the sanctity of our borders."
Rep. Dan Crenshaw (R-Texas), a first-time lawmaker, said that in his experience as a Navy SEAL, walls have an impact.
"A wall is effective. It's a crucial part of any kind of border security. I've spent a whole career infiltrating places and, you know, when we come up upon a wall, it matters," he said during an appearance on Fox News.
"We have to plan around it. It's a mitigating factor if you're trying to enter or cross from point A to point B."
Crenshaw noted that Democrats are outright opposed to the wall, or even another barrier such as a fence, even though many of the current leaders voted for a border barrier in 2006 and 2013.
"They hate the word 'wall,' they just hate it, right?" Crenshaw said. "And for some reason, they don't value this idea of border security. They don't value the sanctity of our borders and that's really problematic, especially for a border state like Texas. We're on the front lines down there."
He also asserted that the $5 billion President Donald Trump wants in the funding package for the wall is very little.
"It's not too expensive. It's 0.1 percent of our entire federal budget—0.1 percent is what we're talking about. That's what $5 billion dollars ends up being. So it's really not about the money," Crenshaw said.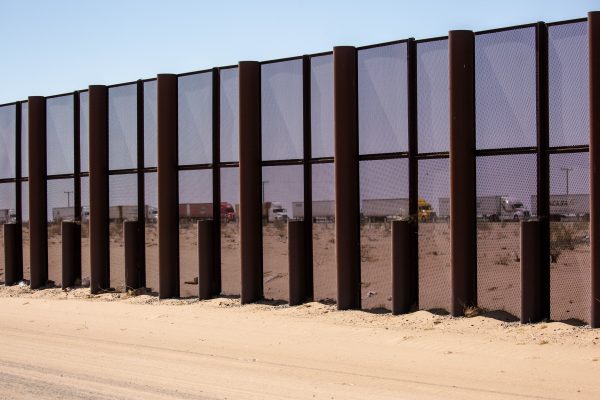 "I think what they really want to do is score points against the president. He made a campaign promise and they want to score points against him by destroying that campaign promise. But it's at the expense of our security," he added.
The comments came as top Democrats continued to refuse to negotiate with Trump, who said he was open to reaching a compromise on the amount of money for the wall but that he wouldn't agree to a deal with no wall funding in it.
Rep. Kevin McCarthy (R-Calif.), the House GOP leader, told reporters on Jan. 2 that top Democrats attending a security briefing at the White House on Wednesday didn't want to listen to Homeland Security Secretary Kirstjen Nielsen.
Once the secretary started, Senate Minority Leader Chuck Schumer (D-N.Y.) interrupted her, McCarthy said.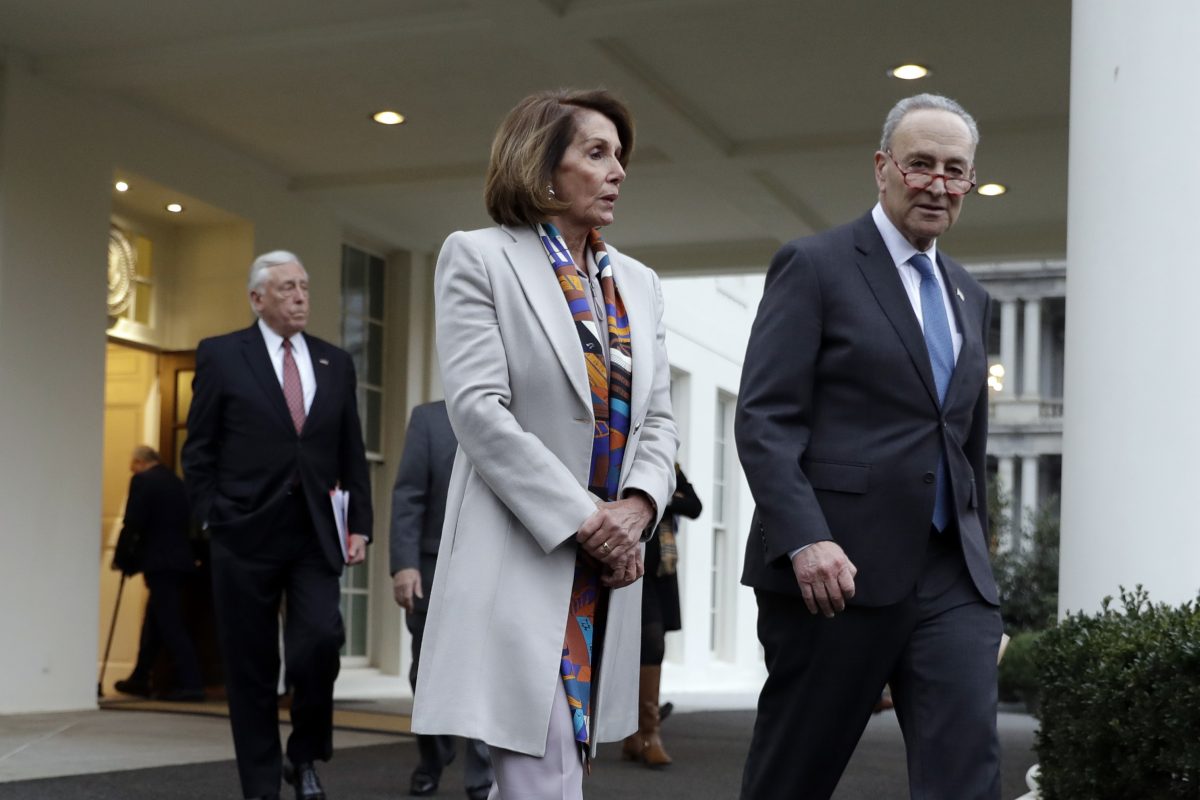 "They really didn't want to hear it, and they challenged some the points the secretary made," he said.
Before the briefing, Trump told reporters that U.S. Immigration and Customs Enforcement and border patrol officials would make a plea for a border wall at the meeting, a part of his efforts to convince Democrats to give him funding for the long-promised project.
Schumer and House Minority Leader Nancy Pelosi (D-Calif.) have vowed not to give Trump any border wall funding, calling the wall "ineffective" without providing evidence of the claim.
Instead, they argued, the president and Republicans should sign funding legislation that doesn't include wall funding but would fund the government, which is partially shut down.
From NTD News